Passeig Des Born
Passeig Des Born – updated 22 October 2022
Passeig des Born, also known as Paseo del Borne is an iconic tree lined boulevard and one of the most elegant shopping areas in Palma hosting luxury designer brands such as Carolina Herrera, Louis Vuitton, Rolex, Hugo Boss & Mulberry.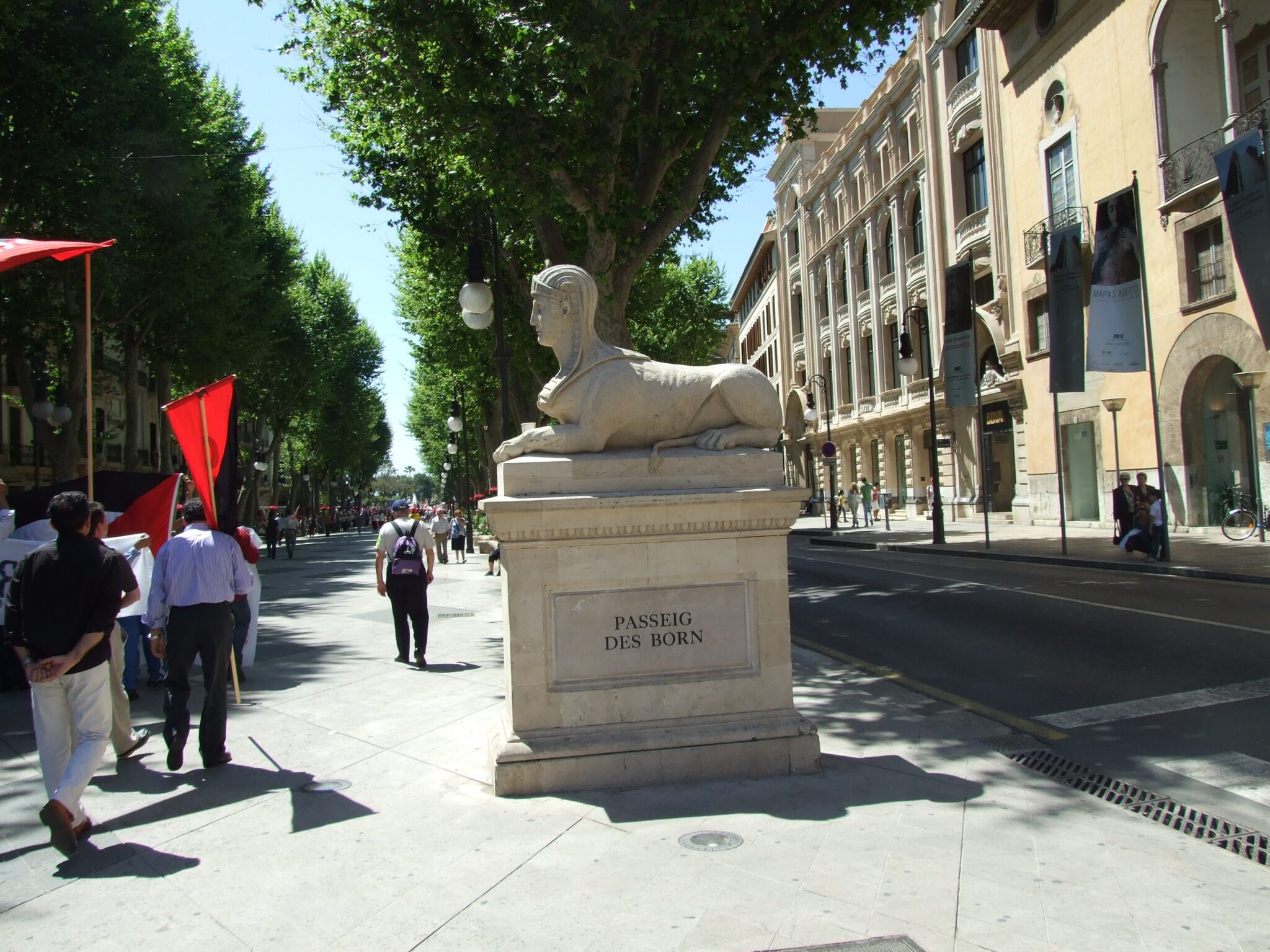 The Golden Mile
Nicknamed 'The Golden Mile' but often just called 'the Borne', the street with wide promenade and pedestrianised section is busy with both people and traffic; however, it is still a great place to sit down in one of the many cafes and restaurant terraces and watch the world go by.
The location and style of the Borne have made it the most sought-after retail location on the island despite it having a lower footfall than other shopping areas.
Long history
Passeig des Born has a long history and has been host to countless fiestas and also many demonstrations. It is particularly pretty at Christmas when the trees are decorated with lights. A walk along the boulevard is very pleasant during the summertime when it is completed shaded by the trees. There are also plenty of public benches so you can sit down and take a break.
Plaça de la Reina
Bookending Passeig des Born are two small squares, one of these, Plaça de la Reina is located just a short walk away from the Royal Palace Of La Almudaina and Palma Cathedral. Plaça de la Reina has a round central fountain and a pretty flower garden and is a good place to stop for a photo.
If you are planning on visiting The Royal Palace or the Cathedral, then the route there along the Borne is recommended.
Cathedral
The vast, beautiful and historic Palma Cathedral ('La Seu' in Catalan) is without question, the major architectural landmark in the capital city. The awesome predominantly Gothic 14th century structure is located in the heart of the city and the sheer scale of the golden sandstone building makes it impossible to miss.