Popular Majorca Tours
Discover the breath-taking beauty and rich cultural heritage of Majorca with our selection of tours and experiences in 2023. From exploring the bustling streets of Palma to relaxing on the sandy beaches of the island's stunning coastline, Majorca has something for everyone. Whether you're interested in history, nature, food, or just soaking up the Mediterranean sunshine, our tours and experiences are the perfect way to immerse yourself in the island's unique culture and charm. With a range of options to suit different interests and budgets, you're sure to find the perfect tour to suit your travel style. So, pack your bags and get ready to embark on an unforgettable journey to one of the most beautiful islands in the world.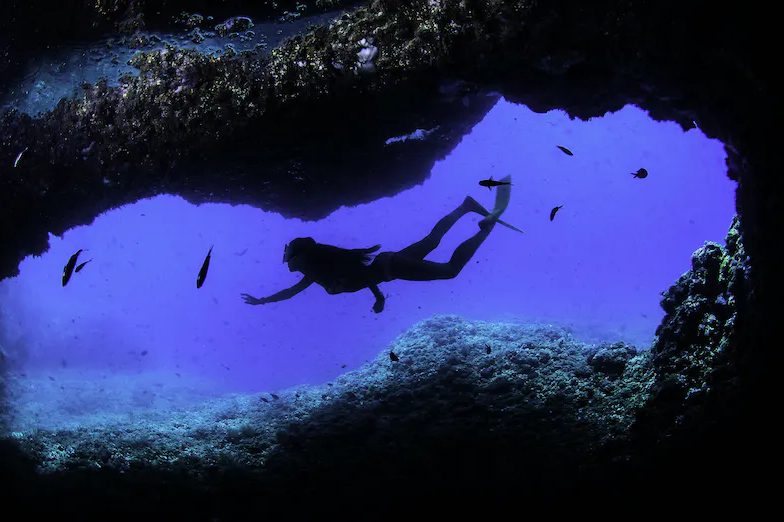 See the incredible natural Jack Sparrow cave (or Cueva de los Ladrones), with this jet ski excursion departing from Alcudia. After a short introduction on how to ride a jet ski, you will leave the port and sail towards the island of Aucanada, passing through the Aucanda golf course and the Sa Bassa Blanca Museum. You'll then continue to the Jack Sparrow cave, where you'll make a stop to visit the cave and do some snorkeling. After that you'll head to the Cap de Menorca, where you'll see the famous cove of Coll Baix, in order to head back to the port where you'll finish this fantastic excursion.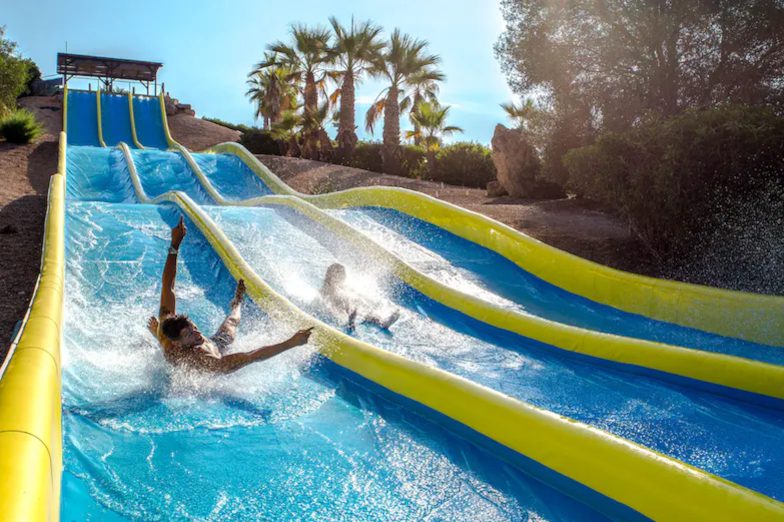 Squeeze the most out of your family holiday in Mallorca! From the buzzing capital of Palma to mystical caves, thrilling water parks and more – it's impossible to choose from. The TUI Majorca Family Pass gives you easy access to some of the best attractions across the island, at a heavily discounted price! Channel your inner Tarzan at Tirolinas GO Mallorca for some adrenaline-packed fun and learn underwater world secrets at Palma Aquarium and Marineland! Feel the splash at two of Mallorca's best water parks, or, if you'd rather keep to dry land, why not jump on the Hop-On Hop-Off bus to explore Mallorca's capital. It's up to you!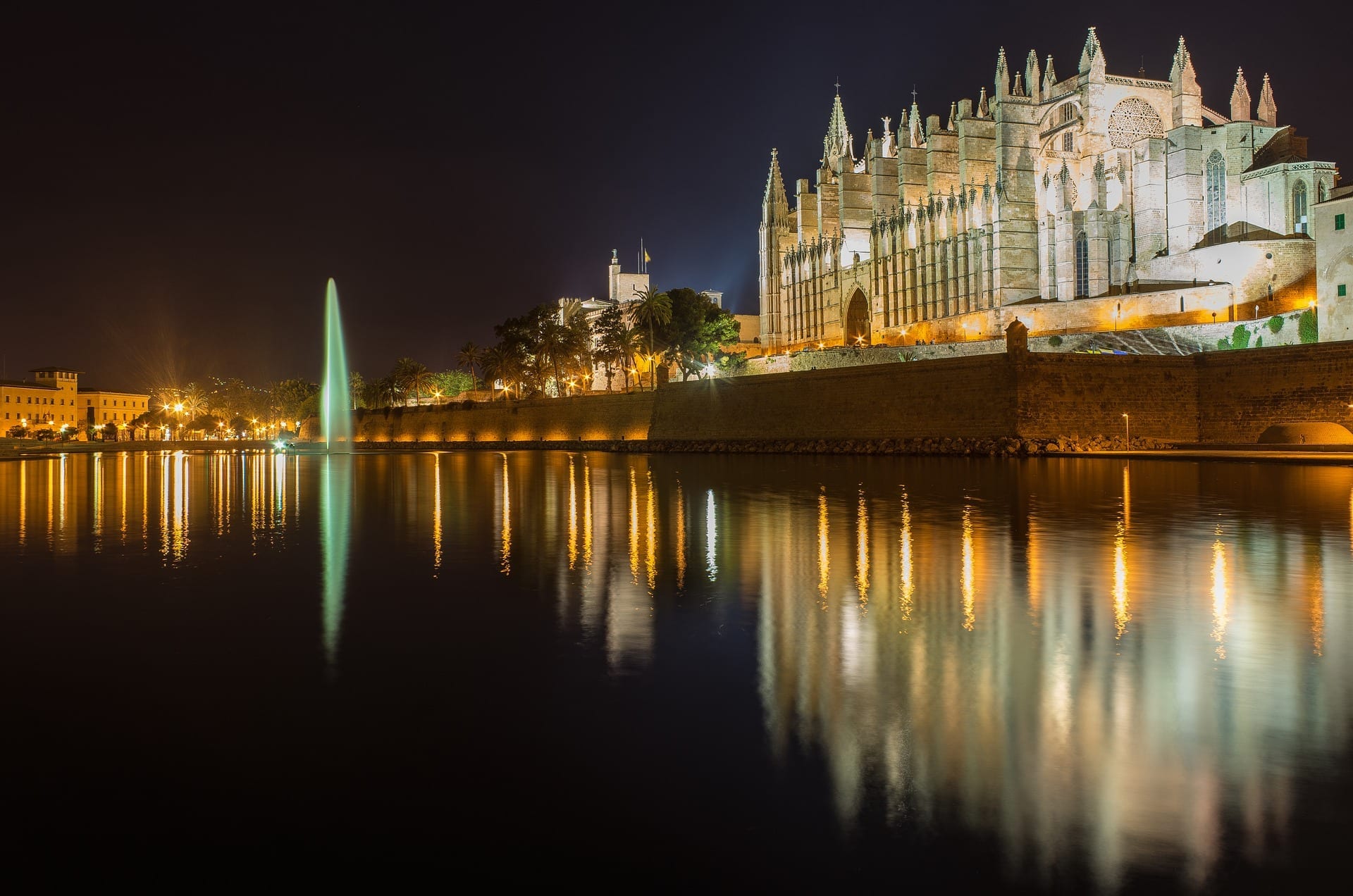 Mallorca is much more than sun, beach, and sand. The island offers countless attractions that will help you understand its history and culture. With so much to see, why limit yourself to one? The Mallorca Arts & Culture Pass offers you the opportunity to visit as many attractions as you want at your own pace, at a heavily discounted price! Visit the stunning Mallorca Cathedral, admire the best views of the island from Son Marroig's terrace, or learn how wines are produced in the Macià Batle winery. You decide!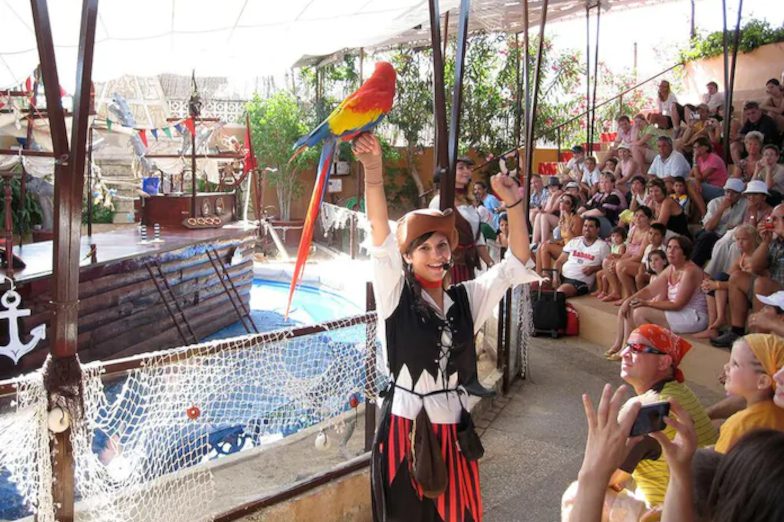 If you're after a fun-packed family day out, Marineland is Majorca's only aquatic animal park. It's got edge-of-your-seat dolphin, sea lion and exotic bird shows and an aquarium. And if you choose the PLUS option, there's fast-track entry to the park, exclusive seating at the dolphin performance, as well as a free family photo and a gift for kids. Watch in awe as a pod of beautiful bottlenose dolphins show off their swimming skills. The sea lions will wow you with their ability to jump through hoops. Then there are the colourful displays featuring brightly plumed parrots and macaws.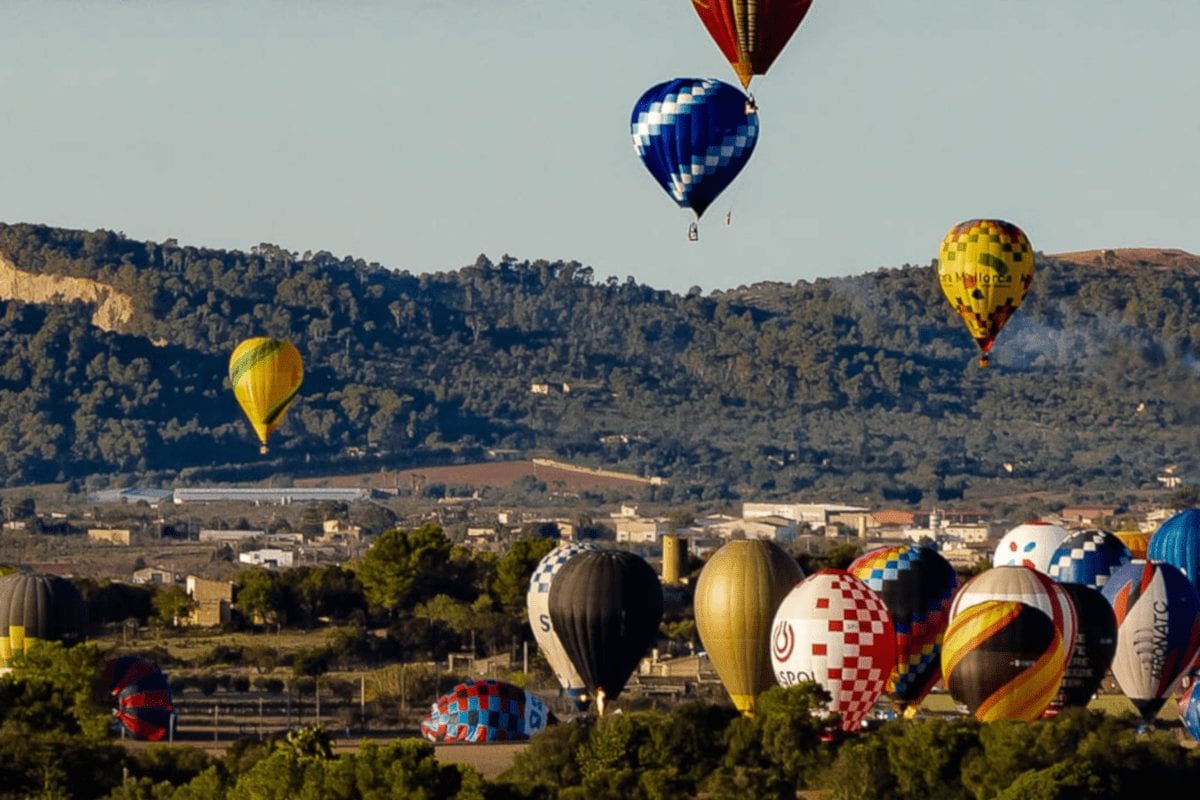 With some hot air balloon experiences you're up just long enough to take a pretty picture, and before you know it you're back on solid ground. This sky-high excursion over Mallorca is a much more rewarding experience. Help assemble your balloon under expert supervision, and get a feel for the instruments used to stay airborne. Then take off triumphantly, drifting with purpose over the island as you take in its Balearic beauty. Your crew are former Spanish champions, so you're in safe hands! Opt for an early morning flight with breakfast for the full experience. One of the best Mallorca tours in our portfolio!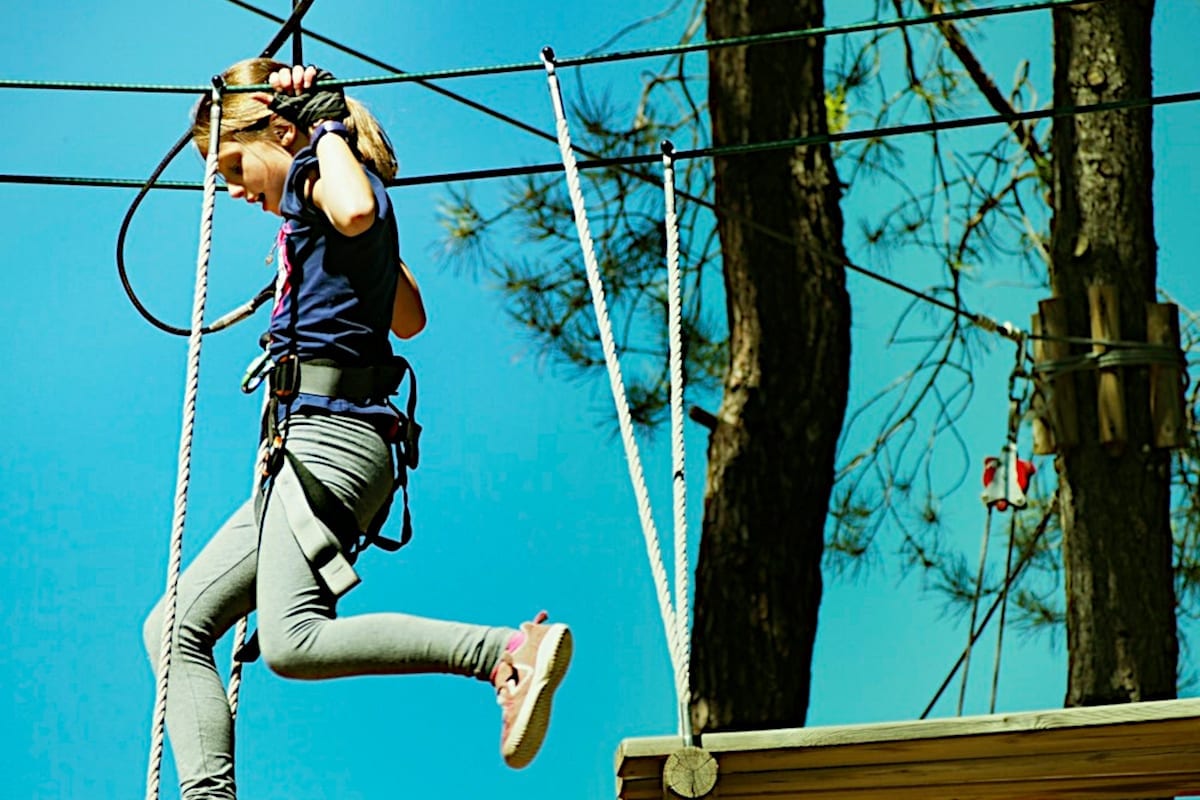 Release your full monkey self on the zipline course in Tirolinas Go Mallorca: Adventure Park. This forest of family-friendly fun offers a different adventure from tree to tree, with courses to suit all ages and all levels – no experience required to bring out your inner Tarzan here! Close to Palma Beach, it's a great way to bond in the canopy, and there are 80 different activities to keep you entertained for hours. Get out into nature at this huge tree-top adventure park, featuring ziplines over 200 meters long and a full team of pros at hand.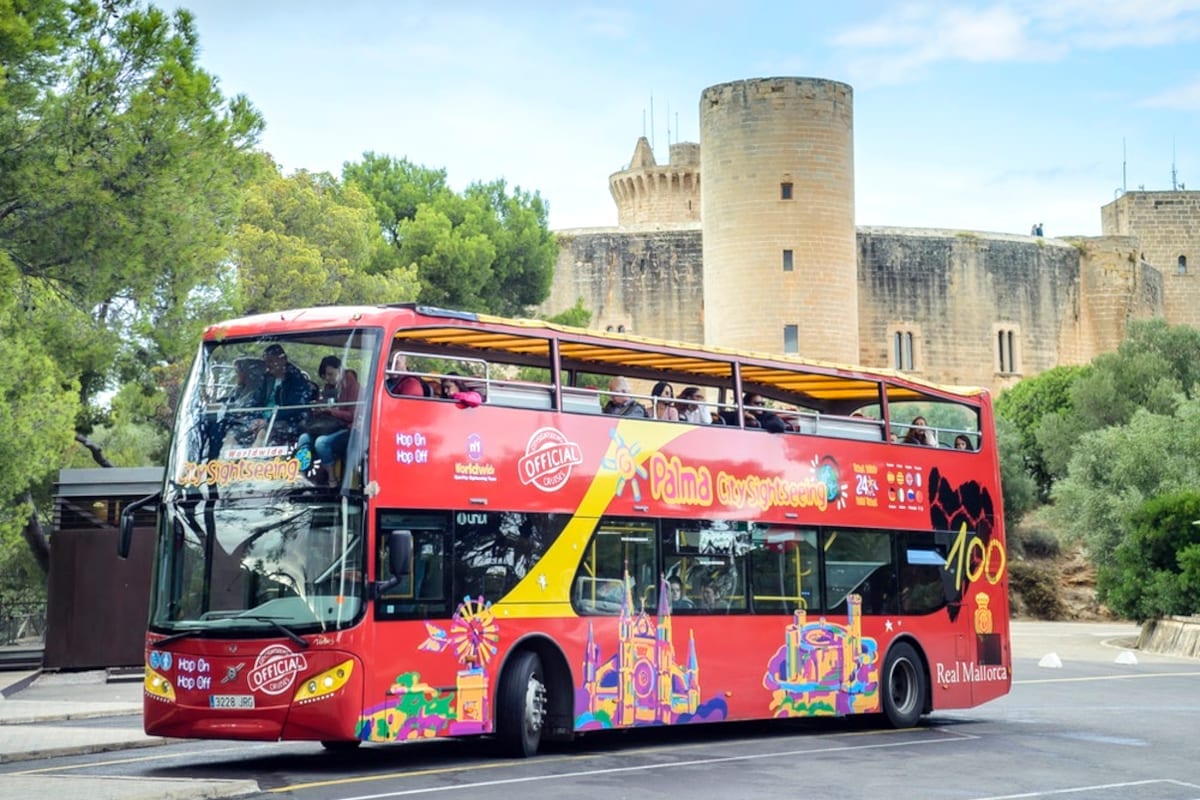 Palma offers a rich mix of history, culture and nightlife. We'll drive you through the fascinating central area, where you'll be able to take in the beauty of the narrowed streets and ancient buildings along the way. Just hop on at the beginning of the tour at Antoni Maura and get ready to see 17 bus stops at remarkable destinations. Hop off at any of the stops along the route and hop back on at your leisure with your 24 or 48-hour ticket.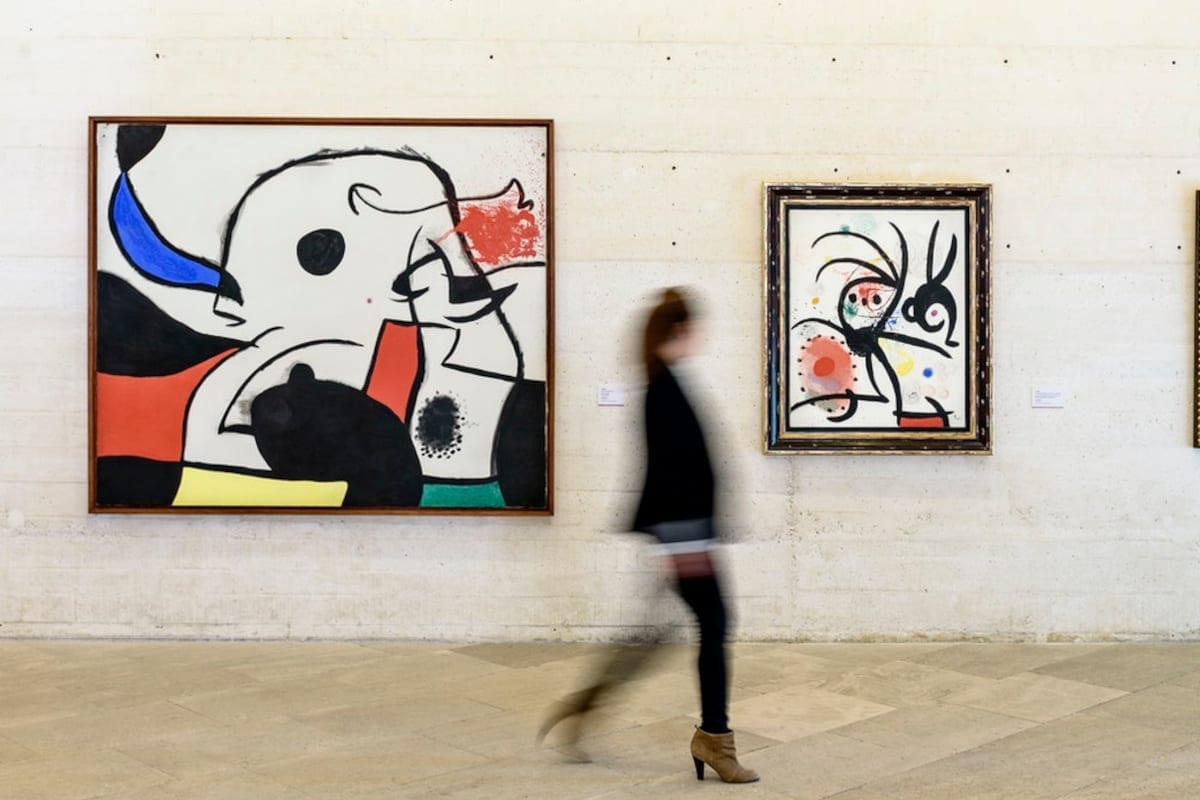 Across four unique spaces, enjoy the process of Joan Miró's artistic endeavors during his time in Mallorca. Step inside Sert Studio and the preserved rural house, Son Boter – creative spaces where time has stood still – plus, see the fluid blending of art and architecture at the Moneo Building. Besides Miró's paintings, which often go against conventional techniques; visitors can also enjoy his large-scale sculptures and the warm Mediterranean climate in the surrounding gardens. Step foot inside the two main studios where one of the 20th century's most eminent artists created his pieces.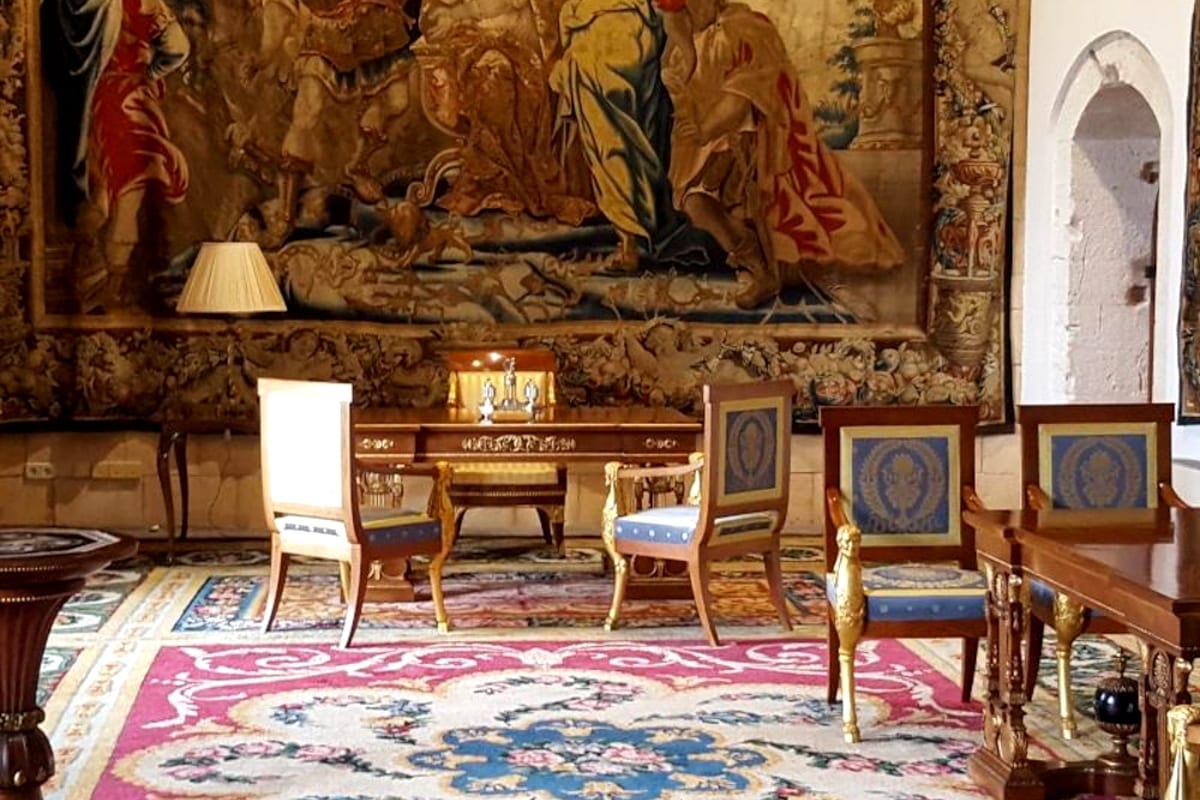 The Royal Palace of La Almudaina brings decadence from days gone by to your time in Palma de Mallorca. Dating back to the 14th century, this was where the king and queen camped out when they stayed in Mallorca, and it's packed with all the royal trimmings you'd expect, from period pieces and tapestries to grand archways and a Romanesque chapel. The palace's prominent position overlooking the Bay of Palma gave it huge strategic importance throughout the centuries. Now it gives photographers the best views over the Bay of Palma. Explore the palace's three grand rooms, rich in history dating back to the 14th century.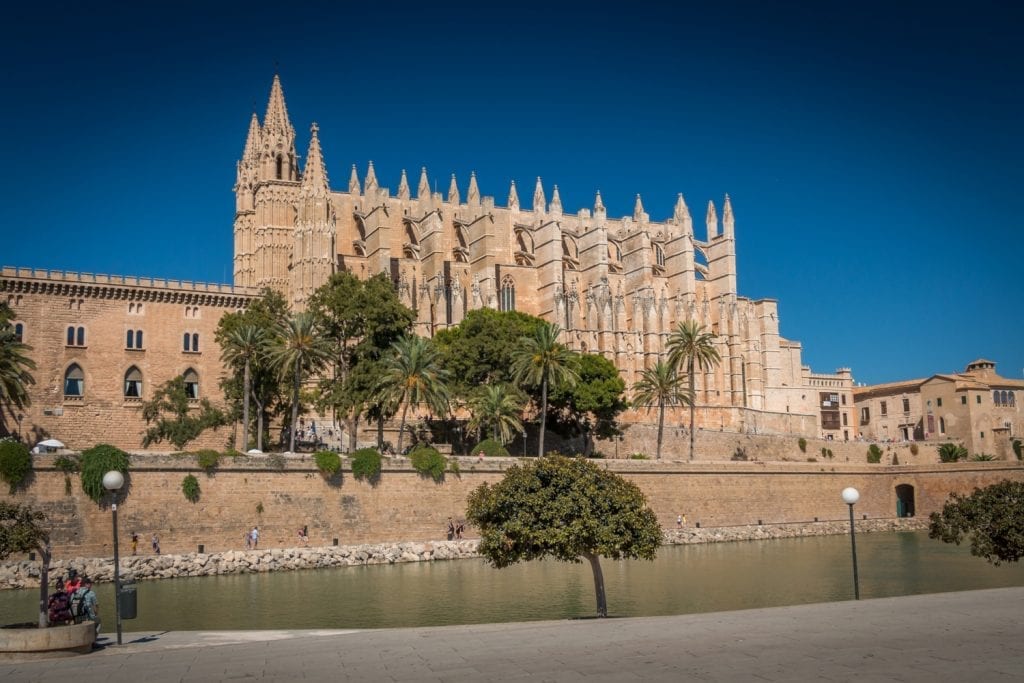 Skip the lines to Palma Cathedral and explore this epic statement, a jewel of Gothic architecture overlooking the sea. This magnificent 14th-century sandstone monument is the pride of Palma and a work of art in itself. Dive into the world of oceanic life at the Palma Aquarium, where hundreds of species of sea creatures are making a splash in Majorca. Get up close to Europe's largest living coral collection, and see sharks in Europe's deepest shark tank. An aquatic adventure for kids and adults alike!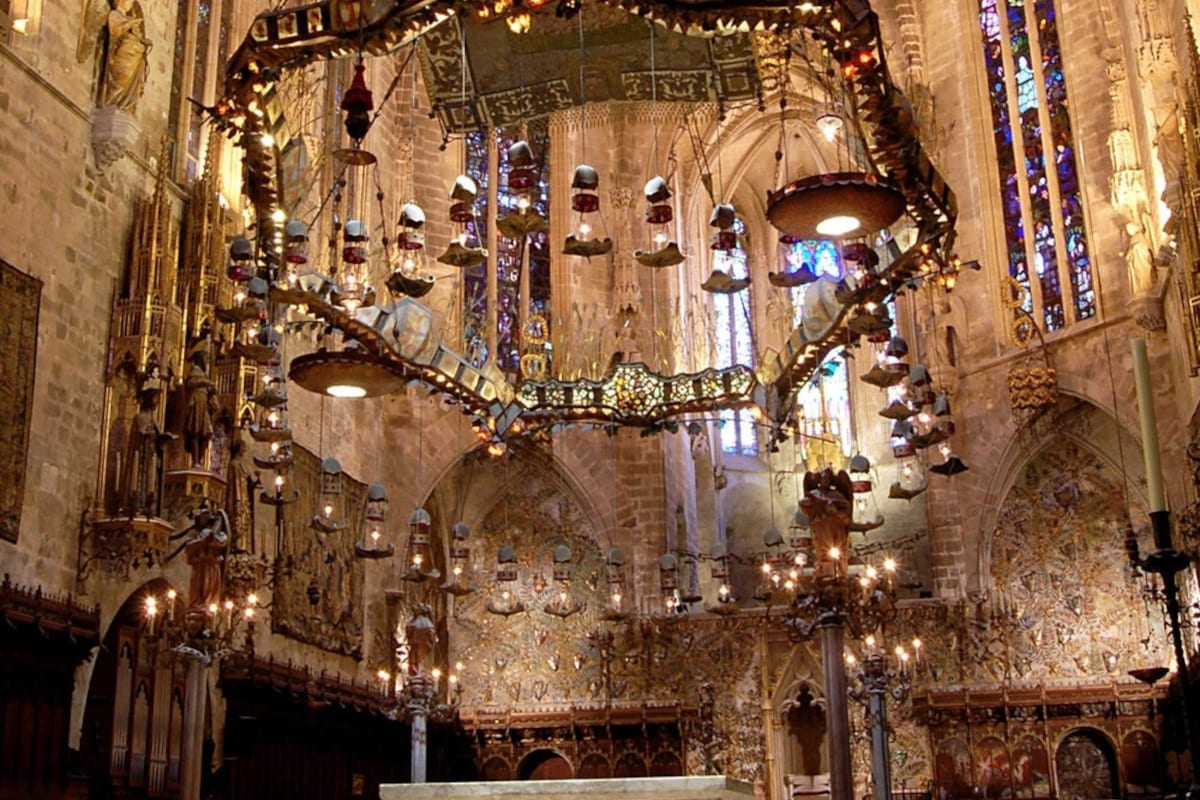 Skip the lines to Palma Cathedral and explore this epic statement, a jewel of Gothic architecture overlooking the sea. This magnificent 14th-century sandstone monument is the pride of Palma and a work of art in itself. Explore the three naves, and step into the final resting place of kings Jaime II and Jaime III. Gaze up at imposing columns and snap a selfie next to sculptures by Guillermo Sagrera. Discover additions made by the architect Antoni Gaudí in the early 20th century, along with works by the artist Miquel Barceló in the Santísimo Chapel.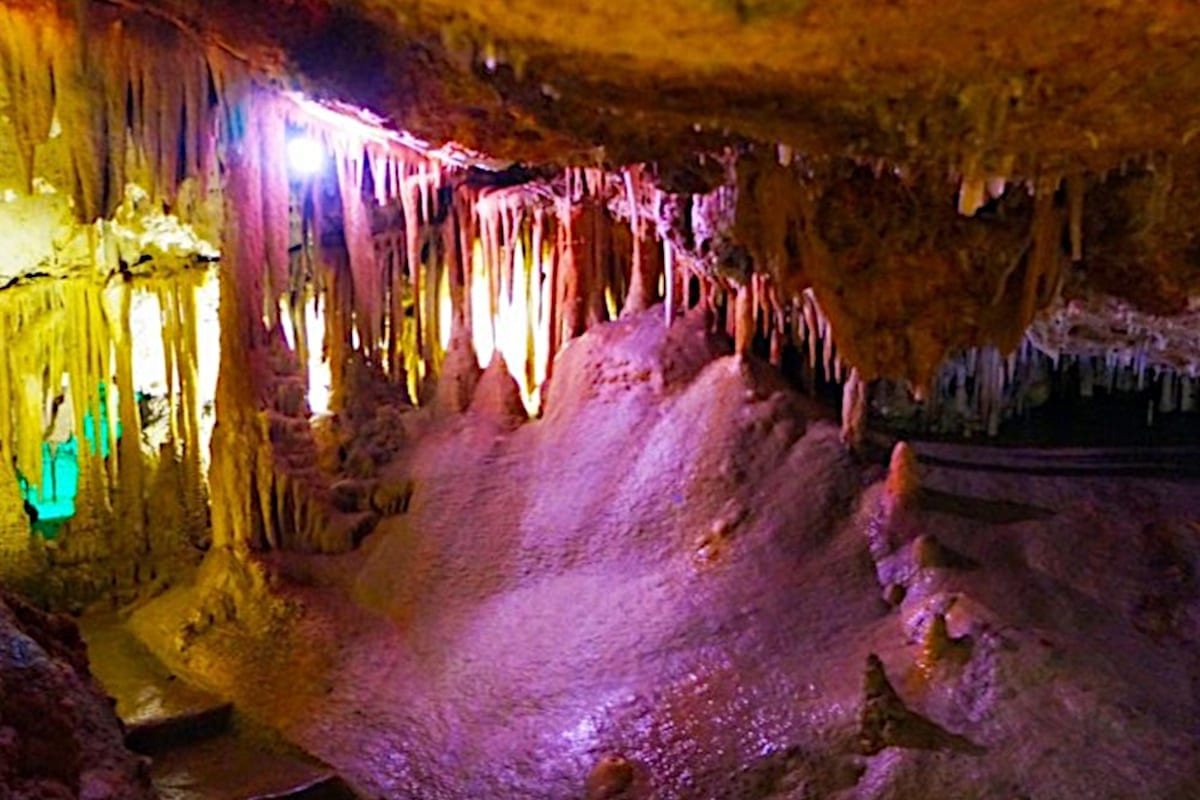 Speleothemas coraloide might not sound too interesting unless you've got a degree in geology… but no matter what you call it, seeing a colorful cauliflower-shaped rock deep in the belly of the earth is a unique experience. The Genova Caves contain a number of subterranean galleries linked by natural corridors. During your tour you'll walk about a kilometer and descend up to 36 meters underground. Your guide will tell you how these unbelievable bodies formed and how nature produced the dazzling colors that play on them. Join a small group and journey underground into caverns filled with rare rock formations.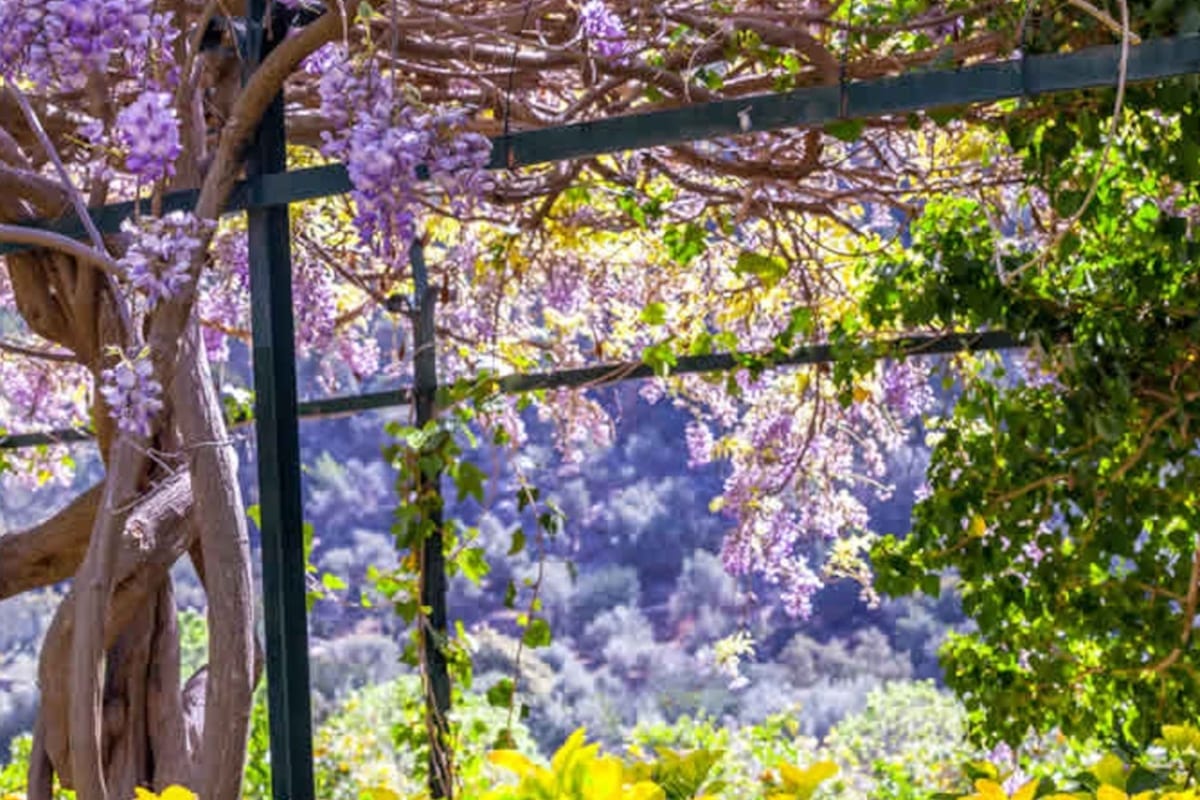 Take a break from Mallorca's beach bars and make your way into the mountains to discover an enchanting garden oasis of ornate fountains, atmospheric walkways, and botanical delights. It'll take your holiday snaps to the next level. The Jardines de Alfabia's blend of Moorish and classic English landscaping, combined with elements of Rococo, Gothic, Roman, and Renaissance architecture, makes for a timeless spectacle that's just as gloriously photogenic as it is rich in cultural history.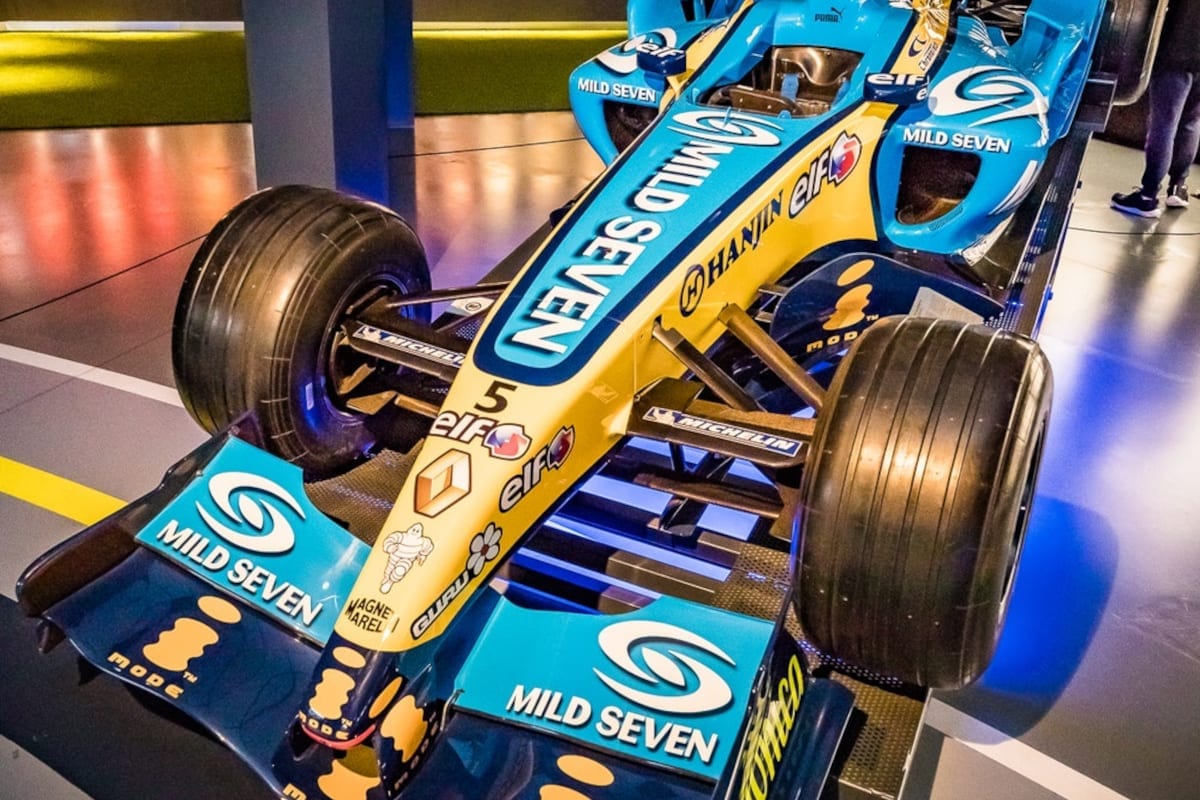 If you're a sports fan, then the Rafa Nadal Museum Xperience puts the ball in your court. Its simulators and attractions put you at the centre of the action. As well as the tennis legend's trophies and memorabilia on display in the Exhibition Room there are exciting experiences where you get to call all the shots. The Majorcan tennis ace, Rafael Nadal, presents all his trophies and memorabilia in a museum with a difference in his home town of Manacor. Head into the Exhibition Room and you'll find all his achievements, equipment and best trophies from throughout his career, but step through into the Experience Room and you become the protagonist of the show.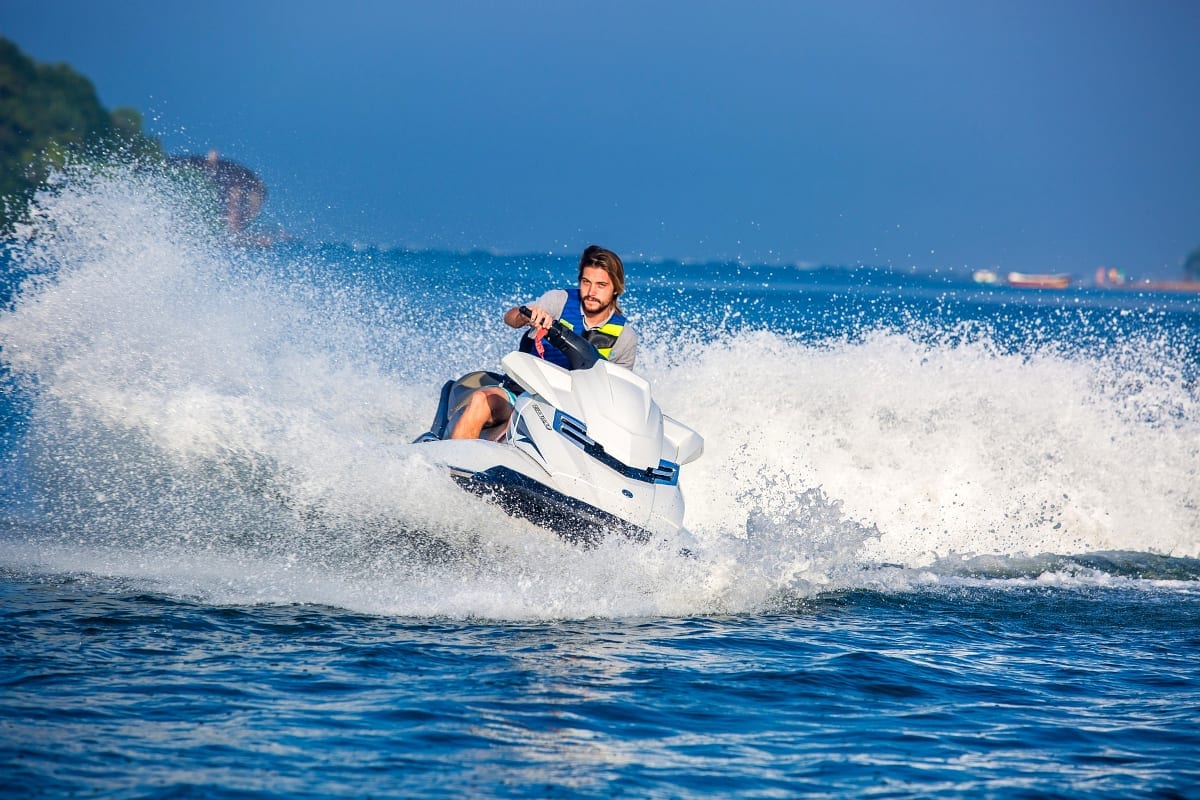 This excursion will begin with a short introduction to jet skis, before heading into the water. You'll first visit the lighthouse on the island of Aucanada, before visiting the bay of Pollença, to enjoy its landscapes. You'll then go to the the bay of Formentor, where you'll see its island with its cave, and we will enjoy coves such as cove murta, or engosauba cove. Here you'll have time to refresh yourselves and do a little snorkeling in one of the coves, and enjoy its crystal clear waters.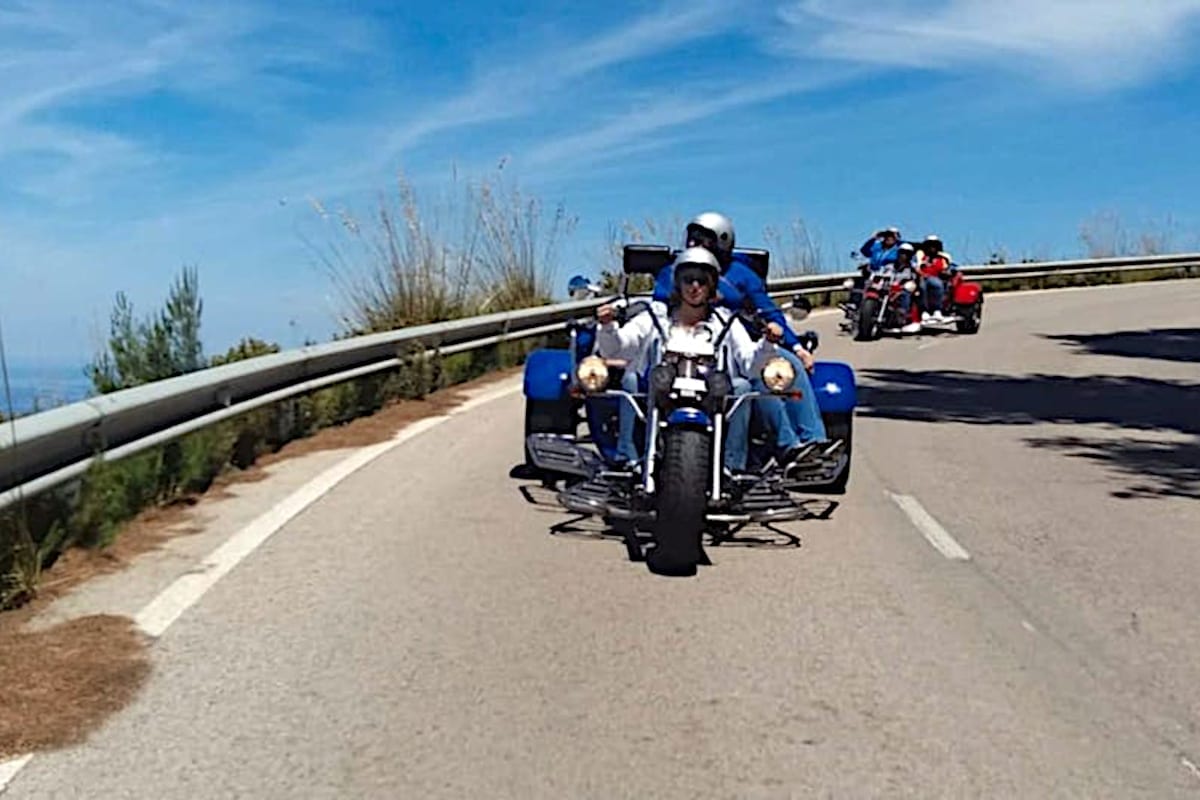 Sightseeing is taken to a whole new level on this trike tour. You'll visit impressive photo stops around Majorca, while riding the open and winding country roads along the Tramuntana Mountains and west coast. After an introduction to the trikes, you'll pop on your helmet and rev your way out of Palma. Taking the road towards Valdemossa and Esporles, you'll soon be in the Tramuntana Mountains, and riding the classic Rewaco three-seat trikes, you'll have a smooth ride the whole way.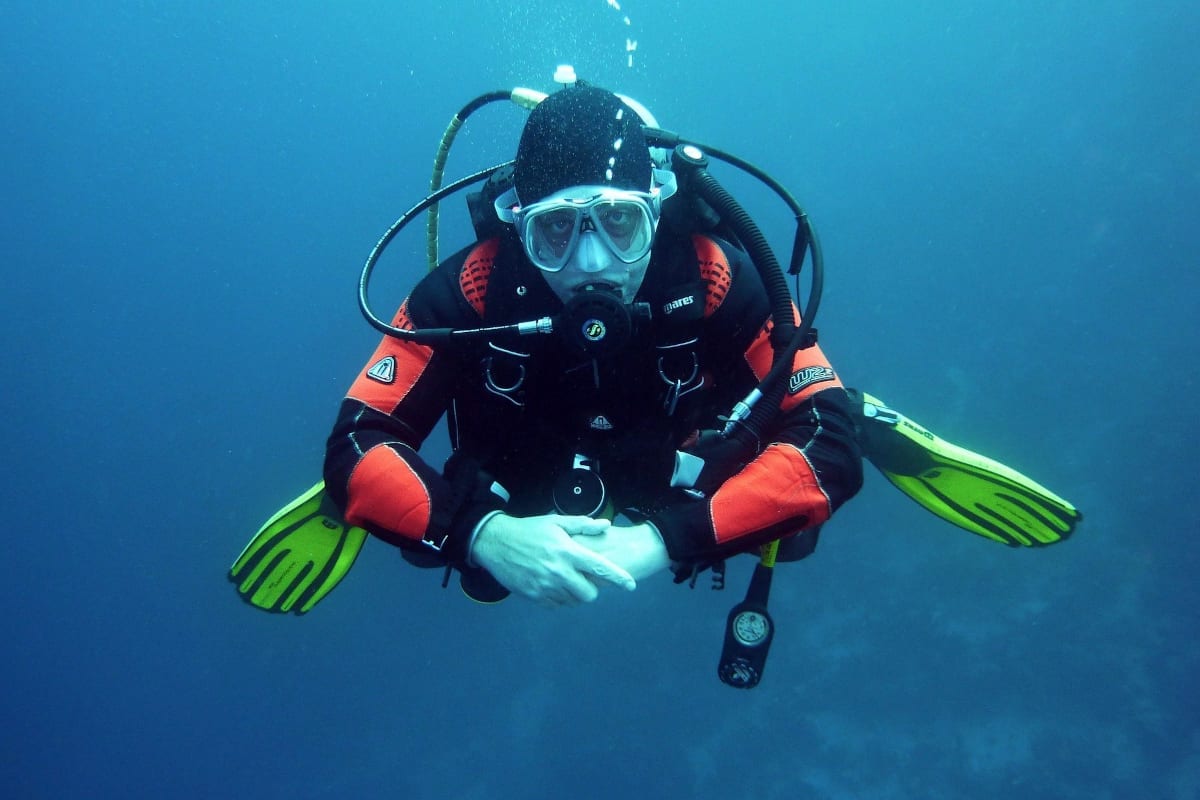 With four dive centres dotted around the north and east of the island, this is one of the best opportunities to try scuba diving in Majorca. Dives are adapted to suit your needs and to make them as comfortable as possible. And with two dives in a day, you'll have plenty of time underwater to discover the island's marine flora and fauna.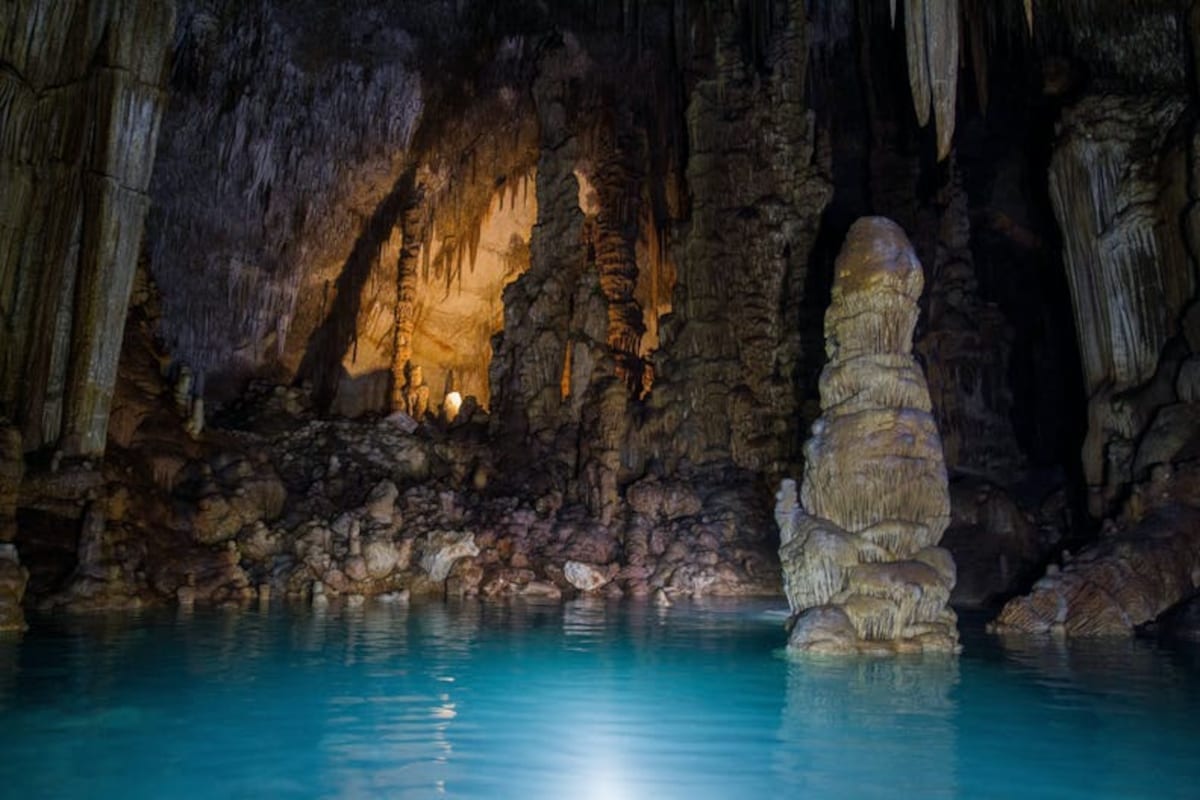 You don't just get to admire the eastern coastline of Majorca on this tour – you'll get to immerse yourself in it. Don a wetsuit, boots and helmet with headlight to explore a sea cave. After passing a string of coves, we'll enter the cave below a cliff. Inside, you'll discover a world of stalagmites and stalactites, petrified lava and turquoise lakes.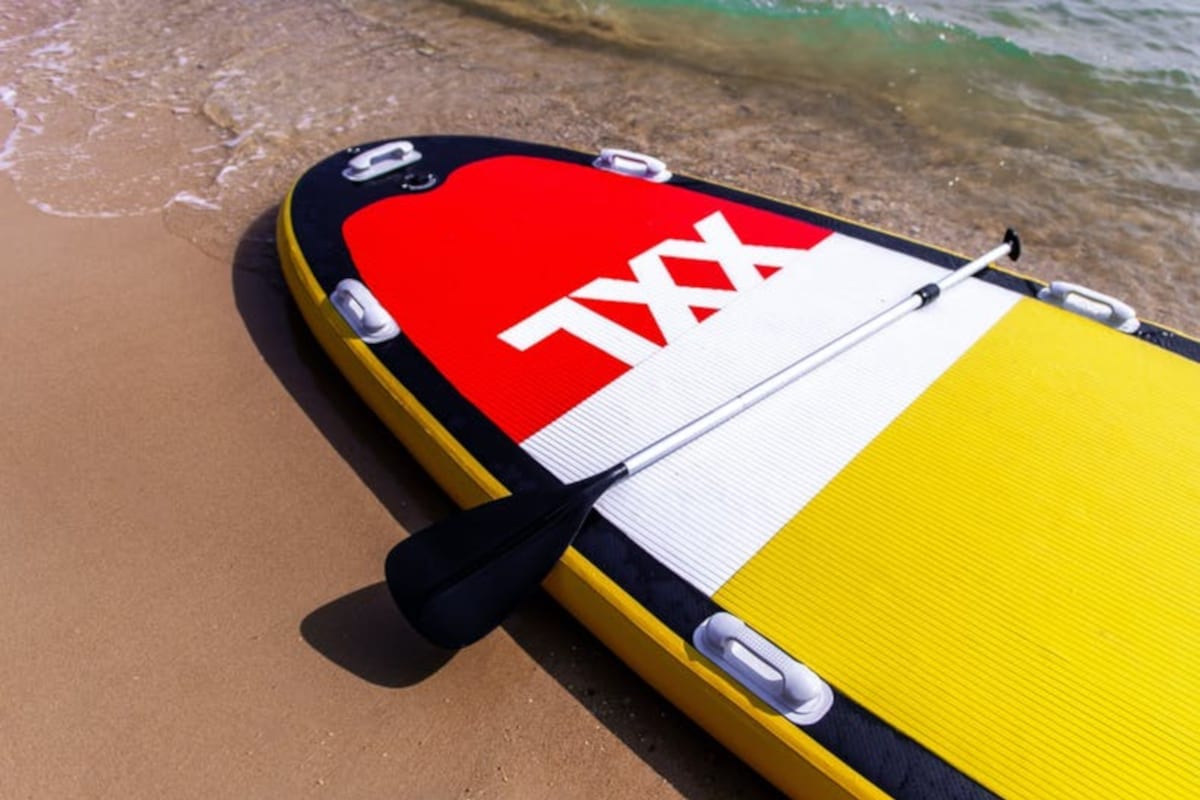 Enjoy a fun water activity with your friends in Palma de Mallorca and rent an XXL paddle surf for up to 8 people. See its incredible views of Palma and explore the coast: you'll be able to catch the waves even without the wind and experience a new way of enjoying the sea.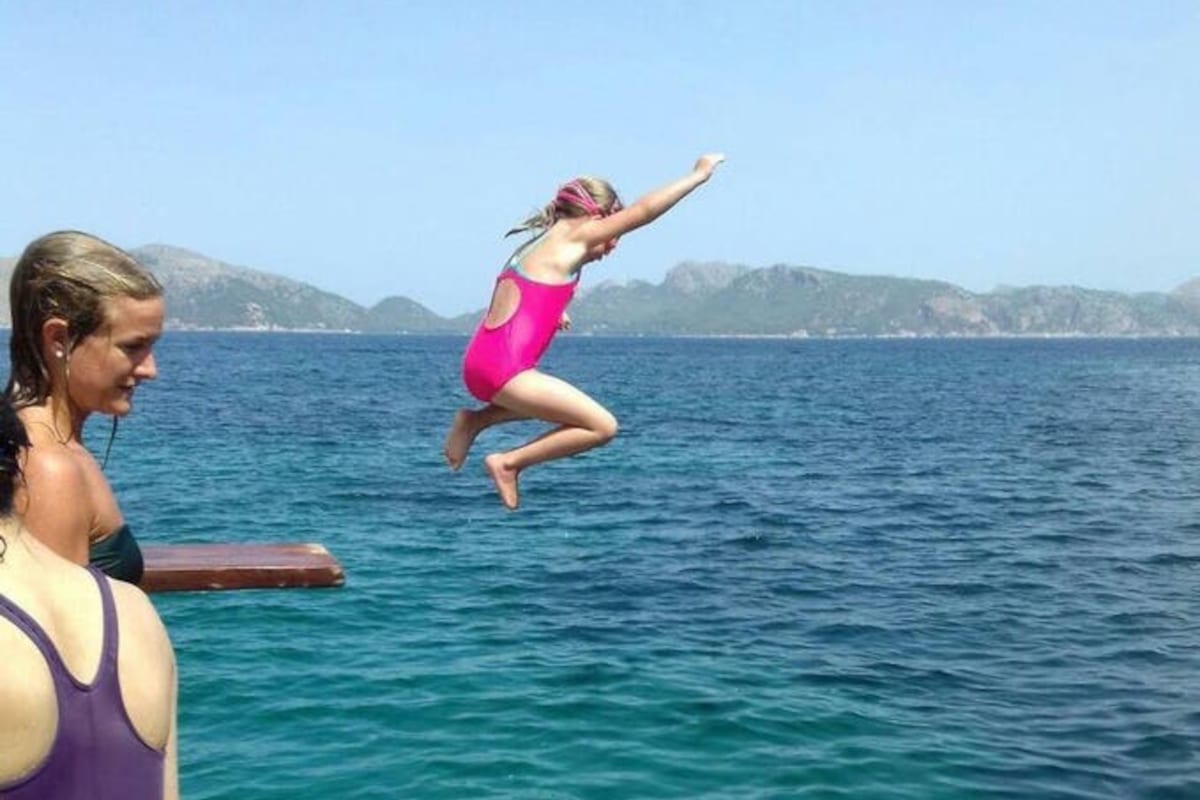 With an oyster-shaped bay offset by the Serra de Tramuntana mountains, Port de Pollença is practically made for boat trips. So this selection of sailboat cruises are just the ticket. Choose a half or full-day tour complete with swims stops, lunch and local wine, or set sail at sunset and raise a toast to the end of another great day on holiday.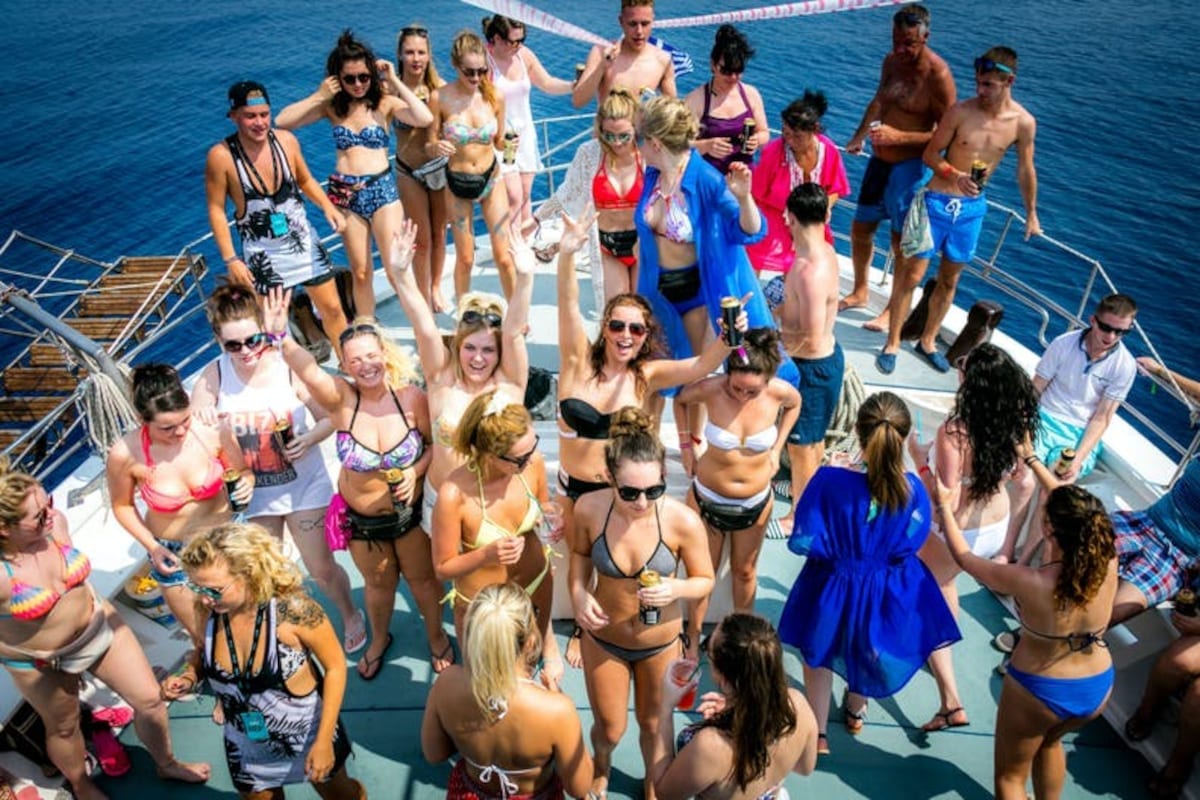 Afternoons in Majorca can sometimes turn wild, and even more so if you're on board the party boat. You'll set sail on an adult-only scenic cruise along the east coast, except this time the music's pumped up and the beer's flowing. Expect plenty of fun in the sun. The boat will cast off from Cala Ratjada to begin cruising along the Llevante Peninsula Natural Park.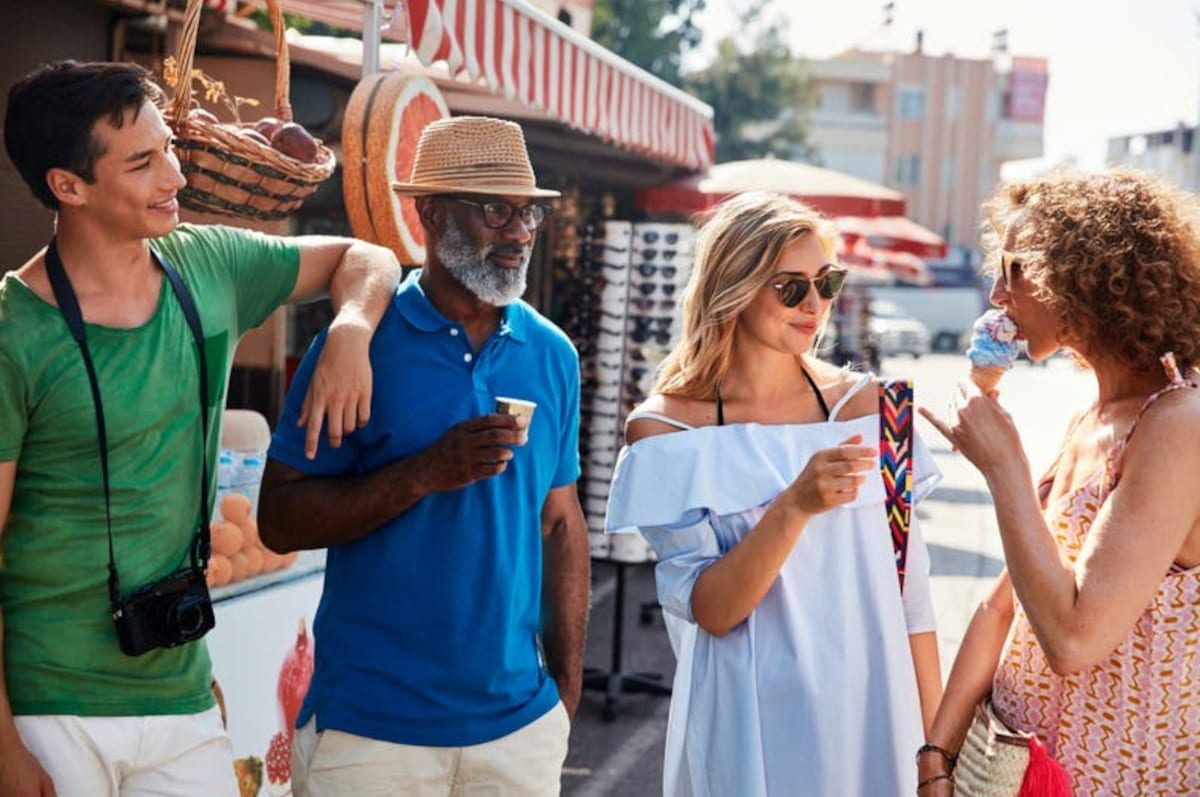 Majorca's northeast coast is a knockout beauty. Discover this sweep of sandy beaches, bays and cute coves with the Moonfish Express boat. Allowing you to hop between resorts with ease, this regular fast ferry service sails from Cala Millor to Cala Bona, Costa de los Pinos, Canyamael, Cala Ratjada and back again in as little as two-hours. Travel between the east's seaside towns at ease with this quick and comfy glass-bottom boat ride. With regular services running throughout the day, you can hop between resorts, exploring as you go. You can top up your tan with a seat on the open deck, get some shade indoors, or even spot some marine life via the underwater viewing panels. Admire the pretty coastline as your ferry captain keeps you informed about landmarks along the way, and stop by this side of the island's top resorts. And if you don't fancy getting off, you can simply sit back and enjoy the cruise.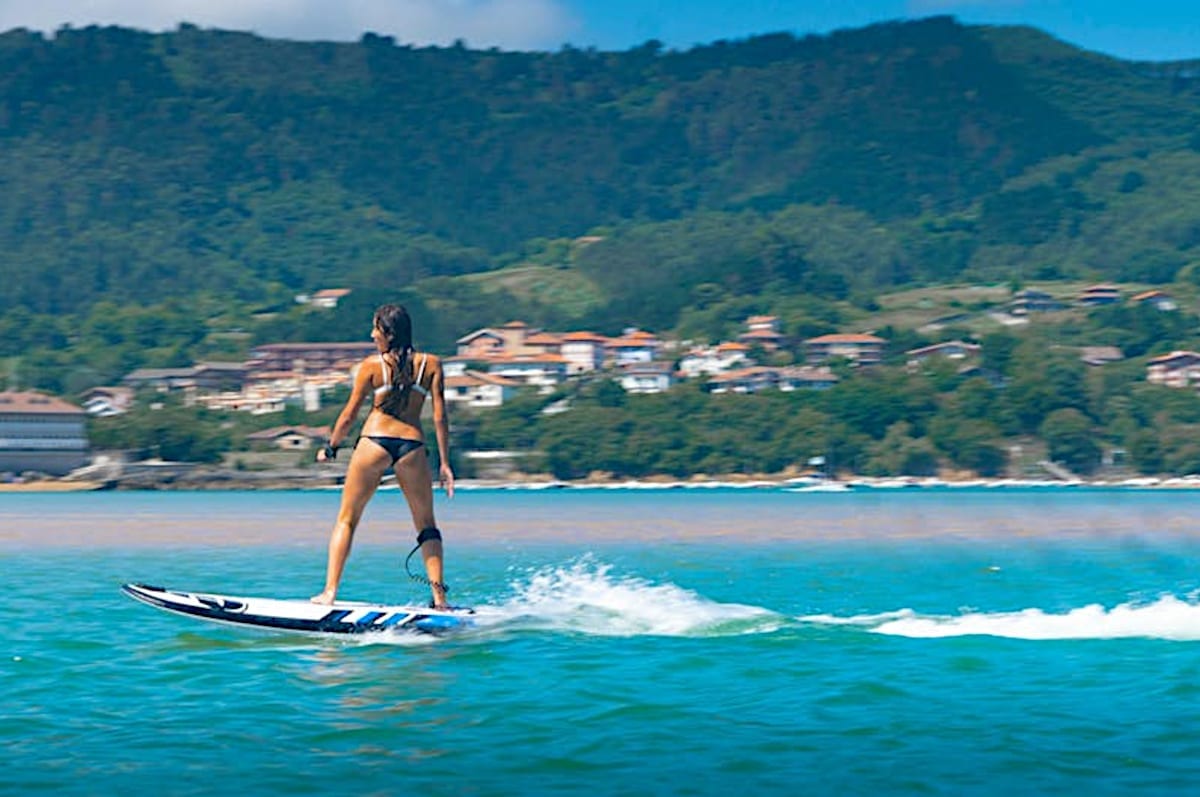 Enjoy two hours of exhilarating water sports on our Wind Pirates PLUS package with transport included. Choose any three of the following activities and live it up – water biking, step board, kayaking, paddle surfing, Hobie 16 catamaran, big paddle boarding, sailboat cruise or windsurfing. And you can also choose a 20-minute electric board experience. PLUS guests receive exclusive attention and there's also a bandana for each child, an Inox steel water bottle as well as use of a changing room and locker. If you don't enjoy the hustle & bustle usually associated with days out, this is one of the best Mallorca tours for you!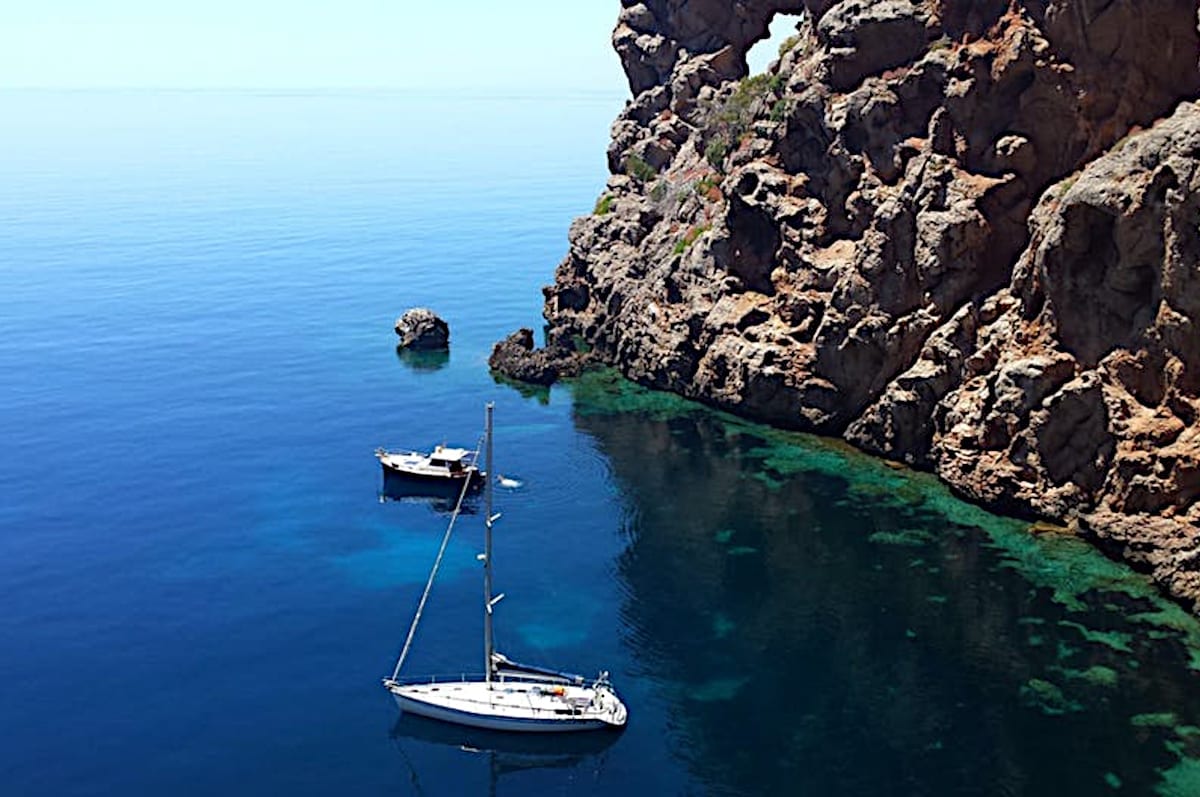 A cruise in which you play a big part in ensuring everything goes swimmingly. The Meltemi sailboat charter offers you a hands-on experience as you cruise the southeast coast of Majorca. You'll be able to help with the sails and even steer the boat before diving into the inviting waters. The cruise is available in either half or full day format, with snacks or lunch aboard. Sailing out of the beautiful harbour of Portocolom, you'll glide past secluded coves and rugged cliffs. Capacity on the boats is limited to 10 guests, enhancing the sense of exclusivity. Your skipper will offer you the chance to unfurl sails, change tack and even take charge of the helm – a really special feeling. Relaxing on board is also an option. And when the captain drops anchor in a gorgeous cove, you'll be able to dive off the boat for a swim or snorkel in the crystal clear waters. This is what being on holidays is all about.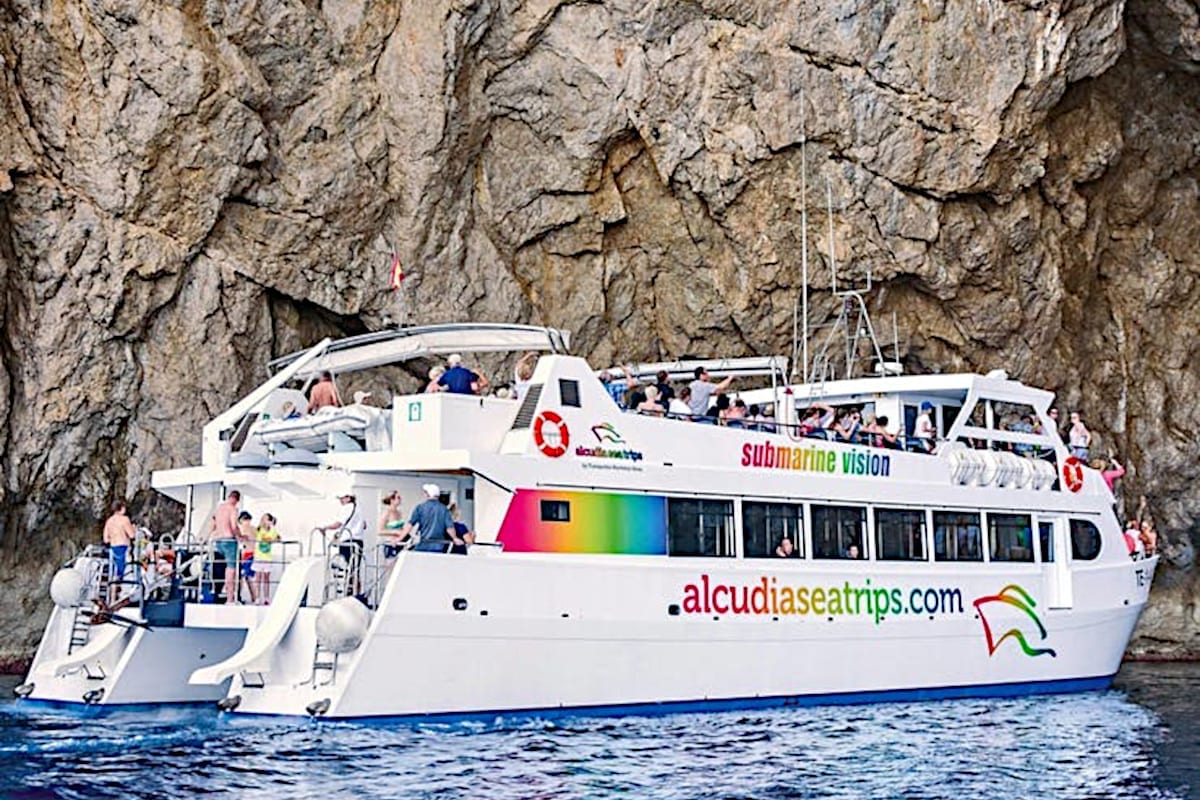 The highlights of Majorca's north coast will all come into view on this two-and-a-half hour catamaran cruise. You'll set sail from Alcudia on a panoramic journey to Cap Formentor with a swimming stop in the pristine, turquoise waters of Cala Figuera. Charge up your camera for this cruise, as you'll be sailing along Majorca's ruggedly handsome northern coast. You'll hop aboard the catamaran in Port d'Alcudia, then sit back as your captain steers the boat due west.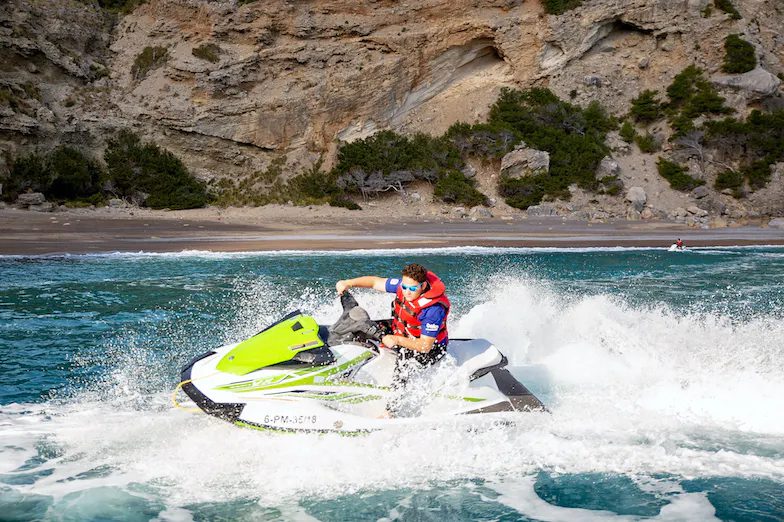 Enjoy an unforgettable experience and feel the adrenaline and freedom to navigate through the Bay of Alcudia discovering charming corners such as the beach of Coll Baix passing through the island of Aucanada and the Cap of Menorca. There you will stop to take a bath and you will see the caves of Coll Baix, among which there's the famous Eagle's nest.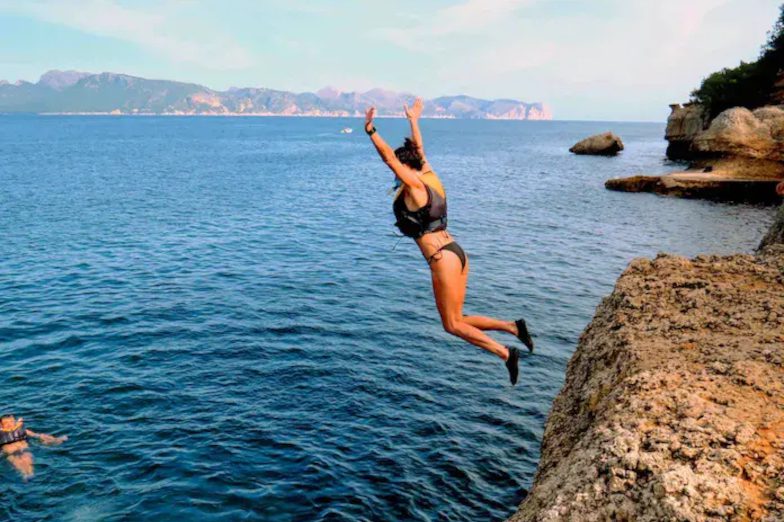 Get ready for a unique adventure in northern Mallorca, the perfect experience for everyone who's looking for a fun and exciting way of exploring the natural environment of the island. Your experience will start at an amazing beach, from where you will paddle along the coast to reach a beautiful natural cave. Here your treasure hunt will begin: search for the key to the treasure and explore the cave, before jumping into the water from a cliff, if you truly want to feel the adrenaline (this is optional and you won't have to do it if you're not feeling comfortable). You'll also have the chance to do some snorkeling to find the hidden treasure, before returning to the beach for a picnic.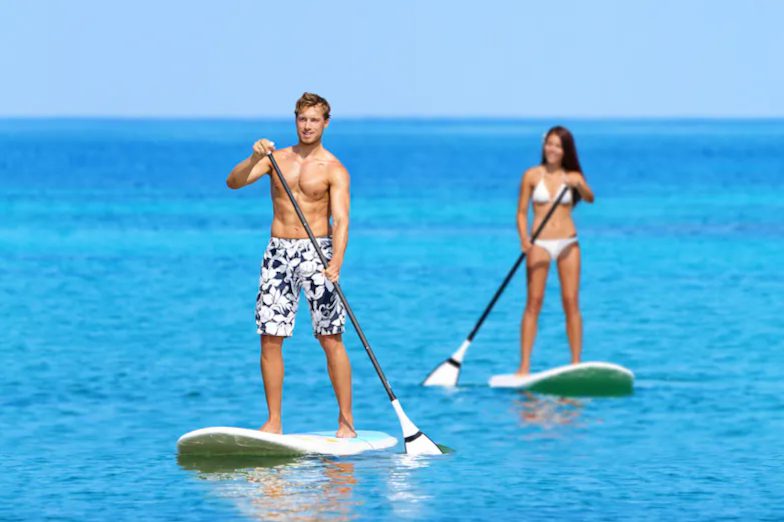 Get ready for a fun activity adapt for the whole family. Thanks to this paddle surf rental you'll be able to discover the wonderful crystalline waters of Cala Major in Palma de Mallorca. Explore the coast and see its incredible views: you'll be able to catch the waves even without the wind and experience a new way of enjoying the sea. Rent your paddle surfboard with friends or as a couple and get ready for this fantastic activity.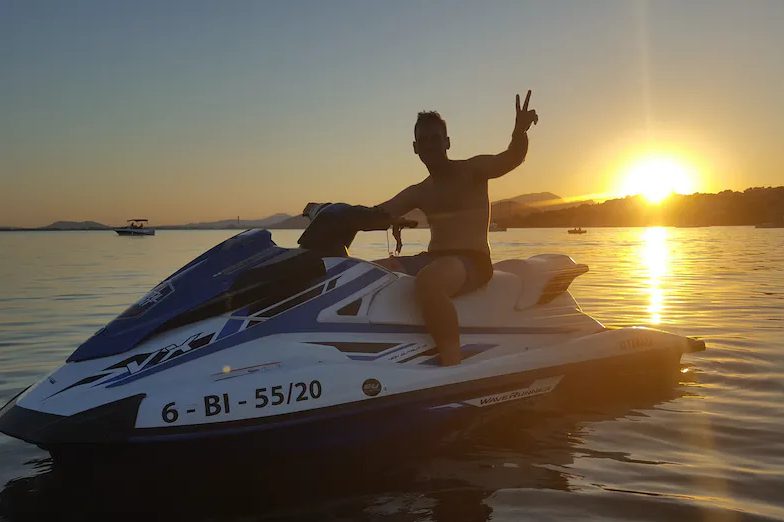 Enjoy the sun setting over the sea with this jet ski excursion. After a short introduction on how to ride a jet ski, you'll depart from Alcudia and ride along the coast, feeling the thrill of a jet ski. You'll then head to the Island of Alcanada, where you'll stop to watch the sunset and enjoy a glass of cava; you'll also have time to dive into the sea for some snorkeling. Discover the magic of the island and enjoy a unique experience for everyone in Alcudia.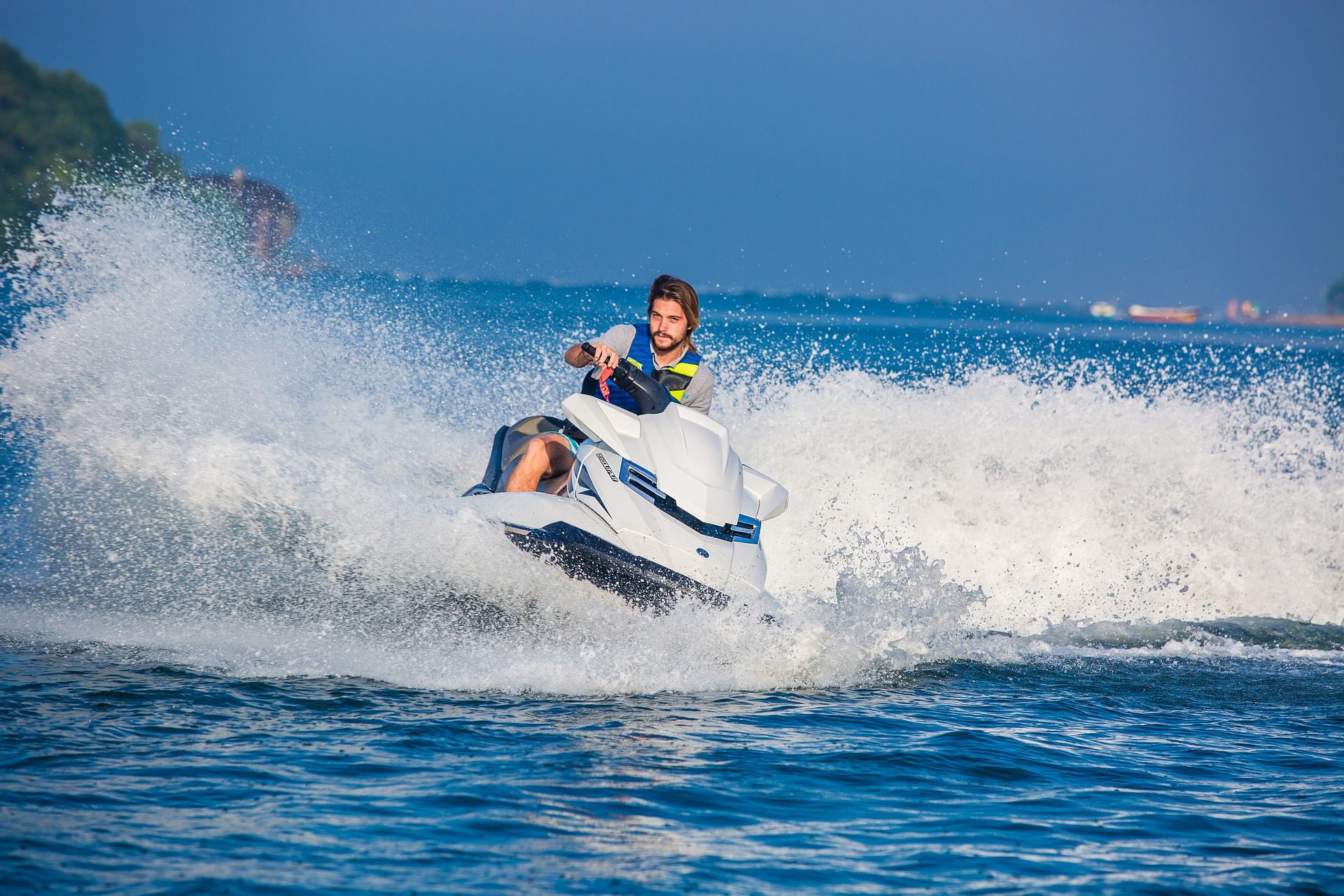 Get ready for a unique adventure in northern Mallorca, the perfect experience for everyone who's looking for a fun and exciting way of exploring the natural environment of the island. Your experience will start at an amazing beach, from where you will paddle along the coast to reach a beautiful natural cave. Here your treasure hunt will begin: search for the key to the treasure and explore the cave, before jumping into the water from a cliff, if you truly want to feel the adrenaline (this is optional and you won't have to do it if you're not feeling comfortable). You'll also have the chance to do some snorkeling to find the hidden treasure, before returning to the beach for a picnic.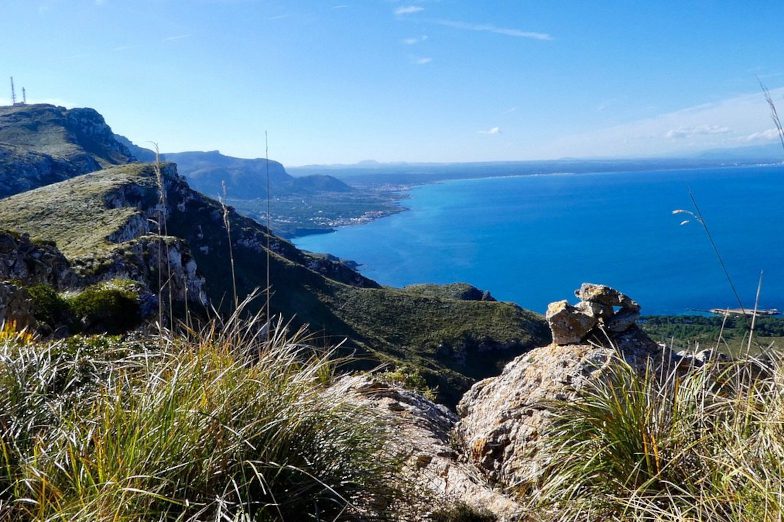 Cast off on a three-hour scenic cruise from Cala Ratjada, complete with swim stops, paddleboards and snacks. You'll make waves past the Llevant Peninsula, whose jagged peaks tumble down into perfect white sandy bays ideal for a dip. Keep your eyes open for some of the prettiest bays on the east coast, including Son Moll, Cala Gat, Cala Agulla, Cala Mesquida and Cala Torta.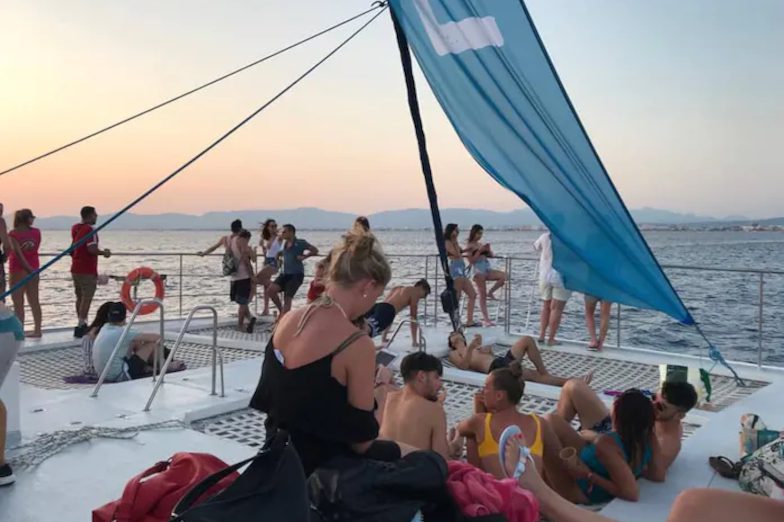 If the thought of sailing the Mediterranean sets off those holiday vibes, then this selection of catamaran cruises are for you. Choose a two-hour snorkelling tour to swim with shoals of fish in Palma's glittering bay, add to the luxury with few snacks during the four-hour option, or ramp up the magic on a sunset cruise complete with swim stops.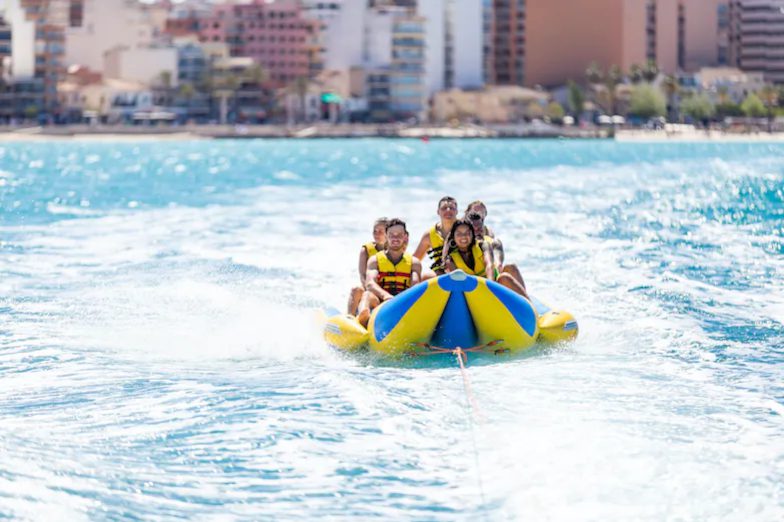 Playa de Palma's swathe of sand that stretches along its length is ideal for watersports. Ditch the standard bucket-and-spade day by the beach with a banana boat experience. Hop on one of these fun inflatables for a fast-paced 10-minute ride across the water pulled by a powerful speedboat that'll try to shake you off. How long can you stay on?
You will be picked up at your resort and you will travel to the south of the island where Marineland is located. Once there, you will get the chance to watch unique and spectacular Dolphin and Sea Lion shows twice a day. Prepare to be amazed by dolphins' skills and intelligence, it will be an unforgettable experience! During this tour, you can also visit the aquariums with tropical fishes, sharks, and piranhas, the aviary with exotic birds and enjoy an entertaining parrot show. If you dare to enter, you can also visit the reptile house inhabited by pythons and anacondas. If you need some rest after the shows, you can always relax on the private beach or let your kids play in the splash pool. Marineland offers fun and amazing experiences for the whole family and this day will definitely be among the best memories of your holidays in Majorca.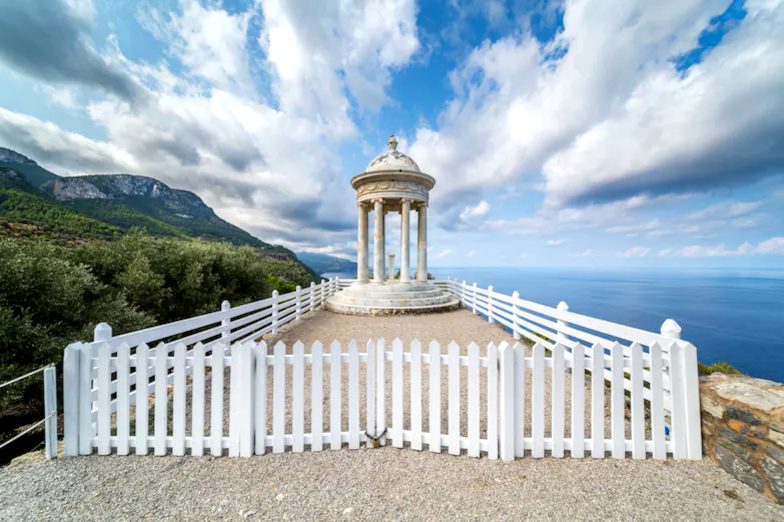 One of Majorca's finest villas boasts some of the best views on the island. Son Marroig is steeped in legend and is a must-visit. The former home of Habsburg Archduke Ludwig Salvator is a treasure trove of antiques and artworks. His influence is everywhere, with old notebooks, maps and drawings. And the traditional Majorcan architecture is a joy to behold.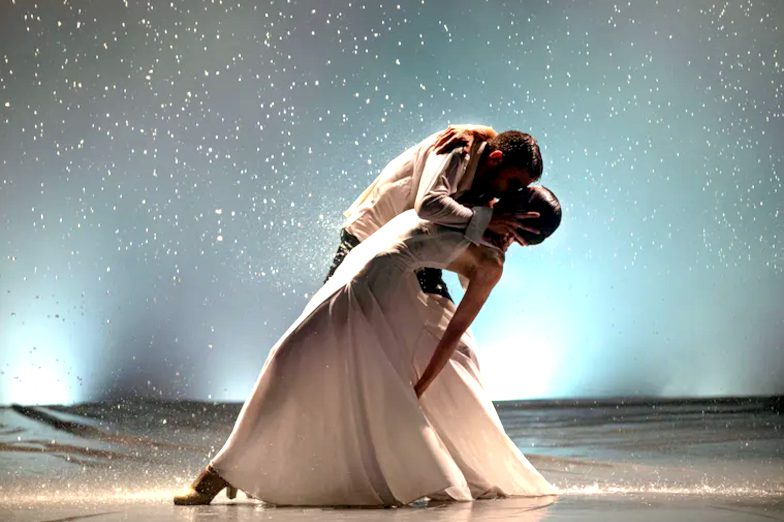 House of Son Amar has been bringing its brand of entertainment spectacular to the shores of Majorca for over 45 years. And this year, it's back bigger than ever. With a cast of artists and acrobats formerly of world-famous Cirque du Soleil and a soundtrack set by Europe's top DJs, Exhibit is an all-new show set to dazzle audiences. Step into the grounds of a grand Majorcan manor house, and you'll be greeted by a Las Vegas-style Bellagio fountain show before being seated in the theatre. You can opt for show-only seats, add a touch of class with the cava and chocolates option, or choose the VIP Experience – you'll get the best seats in the house, comfy sofa-style booths, plus Moët & Chandon champagne. Once the show begins, you'll be toe-tapping, laughing and dancing all night long. Expect glitz, glam and plenty of glitter as the cast combine live music numbers, classic cabaret and acrobatic feats in a star-studded evening the whole family will enjoy.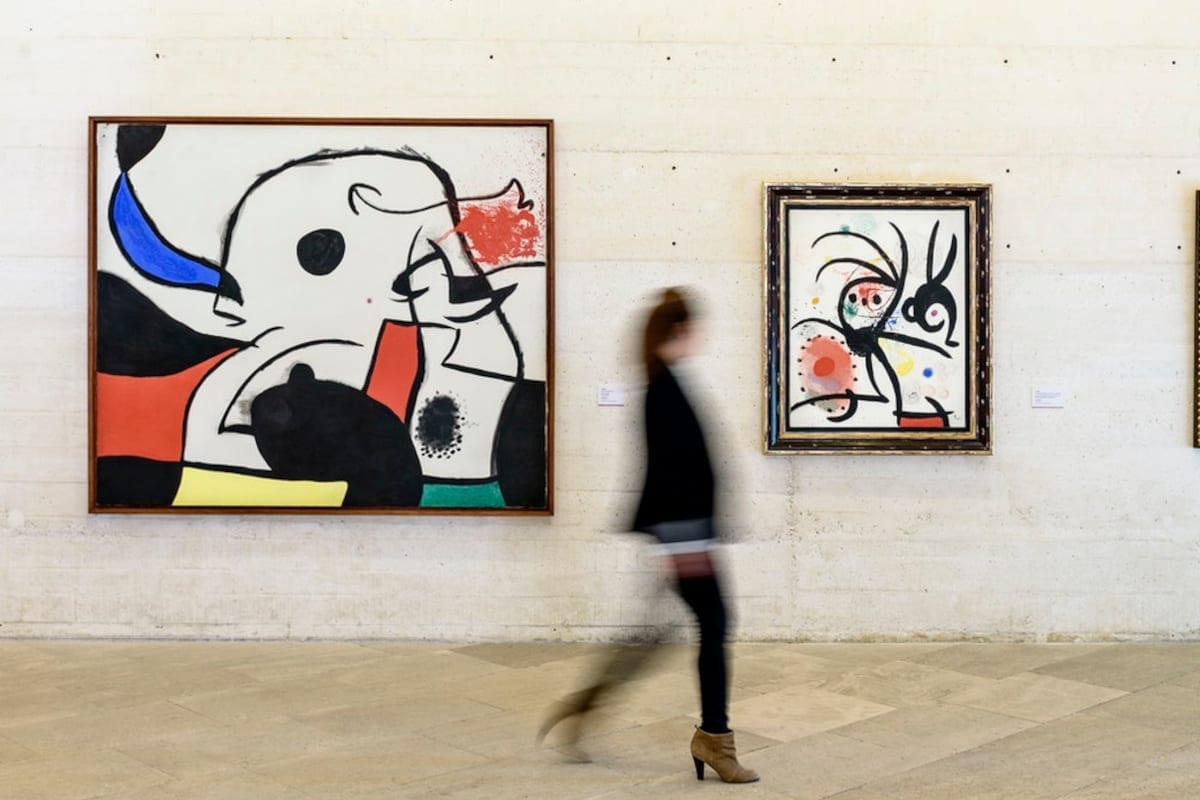 Famous Spanish painter Joan Miro was born in Barcelona, but spent his later years on the island of Majorca, where the Miró Foundation was established in his adoptive city of Palma. See where the great modern artist lived and had his studio with this ticket to the Miró Mallorca Foundation museum and exhibition space.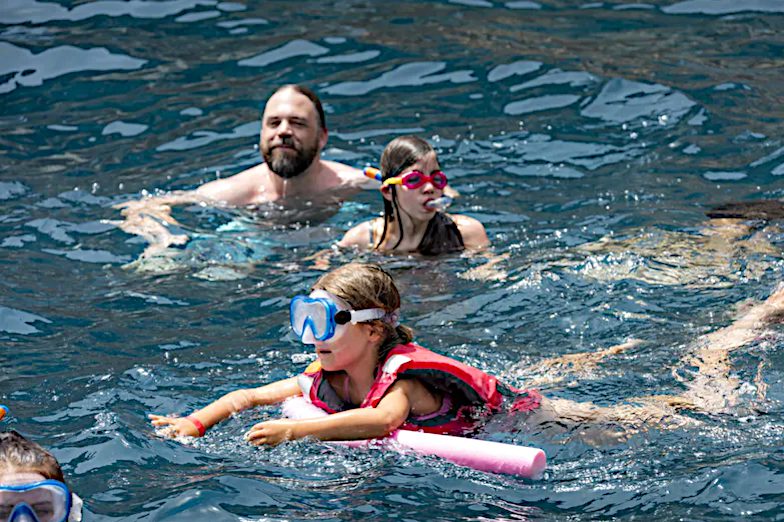 All dramatic cliffs, hidden coves and beautiful bays, Majorca's coastline is one of her best assets. On this half-day trip, you'll sail the charming north of the island by traditional wooden boat. Along the way, there's ample time to sunbathe, swim or snorkel as you enjoy a drink from the bar and a delicious lunch of local produce. Cast off on the Cabo Negro yacht and your friendly skipper takes you to the most scenic parts of the north. You'll sail past Pollença and Alcudia, and experience the tranquillity of a cruise in the Mediterranean. There's plenty of stops for swimming, snorkelling, paddle boarding or kayaking too. If soaking up the sun is more your thing, you can head out on deck to spread out your towel. Lunch comes as a buffet of local favourites like fresh bread with cured ham, cheese, tomato and sobrasada – a spicy Majorcan specialty. And of course, you can wash it all down with your choice of beer, wine or water from the bar.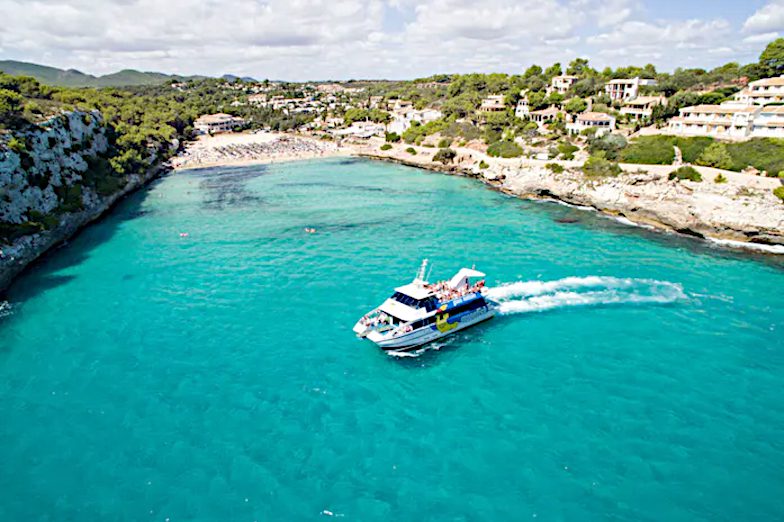 The coves of southeastern Majorca are renowned for their tropical beauty – white sands washed by crystalline turquoise waters and wow-factor coastal scenery. This catamaran trip glides past Porto Cristo, Cala Romantica, Calas de Mallorca and Cala Falcó, with a well-deserved swim stop in Cala Varques, too. Utter bliss.

You'll explore beautiful beaches and landscapes from the vantage point of a horse from the famous Rancho Grande. Enjoy a two-hour ride, with a huge expanse to explore and even a mini-zoo to visit. This is one of our most popular Majorca tours.