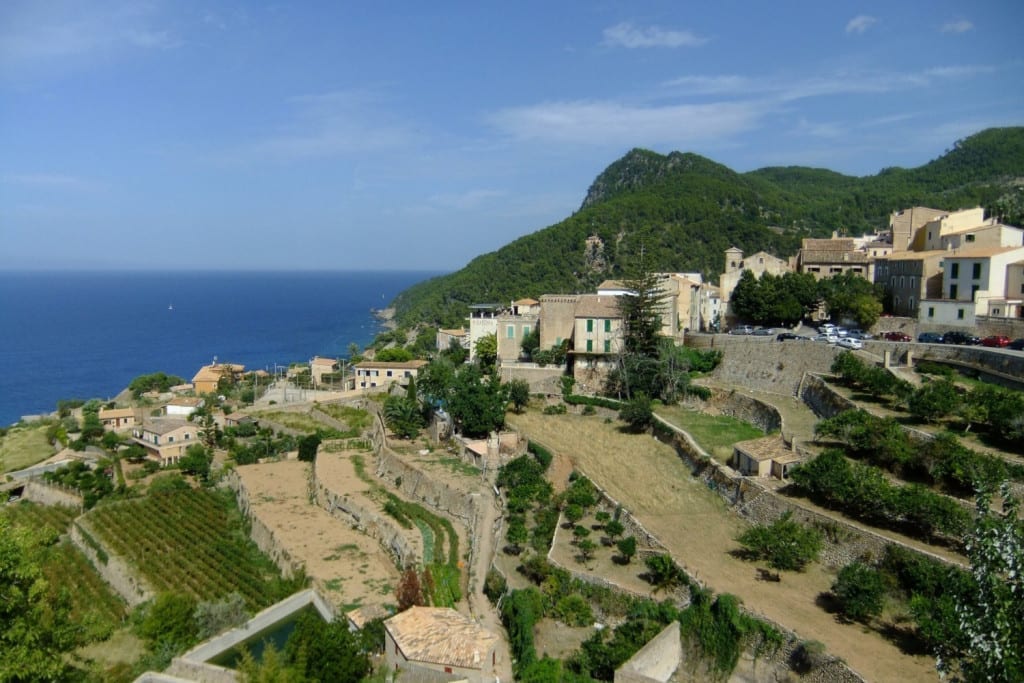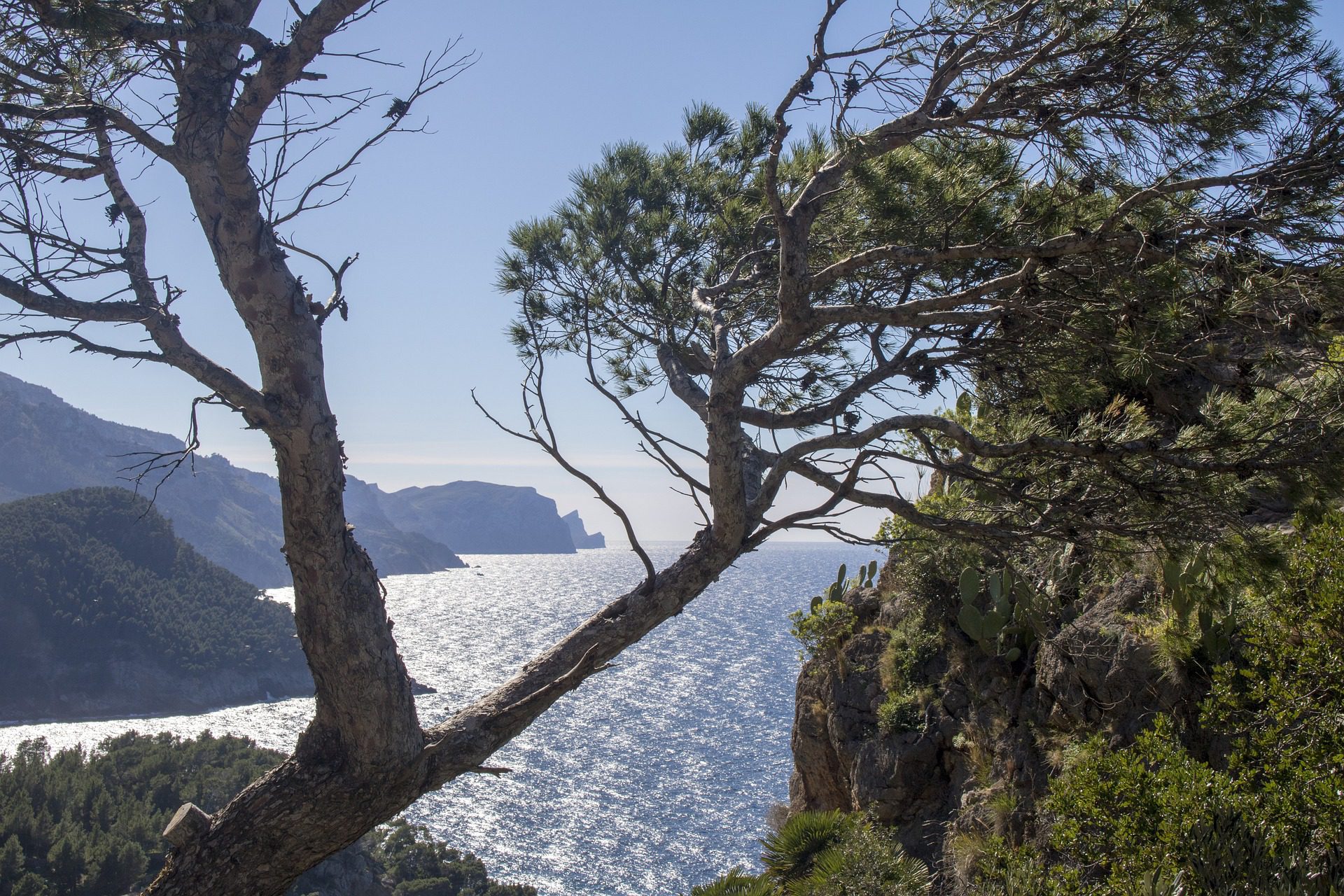 Built next to the sea
Banyalbufar is a small, picturesque and authentic coastal hillside town located on the west coast of Majorca. Surrounded by stunning mountain ranges and with a backdrop of crystal-clear waters, this town offers a unique and breath-taking experience for visitors.
Banyalbufar is located in a cleft in the Serra de Tramuntana's seaward wall and steeped in history and authentic Mallorcan culture.
The town was founded by the Arabs in the 10th century and the name Banyalbufar means 'built next to the sea' in Arabic. The majority of visitors come to Banyalbufar to see the ancient terraced hillsides descending down to the sea known as ses marjades.
Banyalbufar is known for its terraced fields, which are considered one of the most iconic landscapes of the island. These fields, once used for agriculture, are now used to cultivate almonds, olive trees, and other crops, providing visitors with a stunning view of the surrounding mountains and the sea.
Those wishing to escape the touristy side of Mallorca will fall in love with this traditional town; which shows little signs of tourism. A small number of people live in the town because of its remote location.

As family activities go, it's hard to beat a visit to Palma Aquarium. It's brimming with marine life and plenty of other attractions like the 3D Aquadome – a cinematic humpback whale experience. Choose the PLUS option to get fast track entrance to the park, a ticket to the Aquadome, a free souvenir, a voucher to use in Restaurant Mediterraneo, and 10% discount off all purchases inside.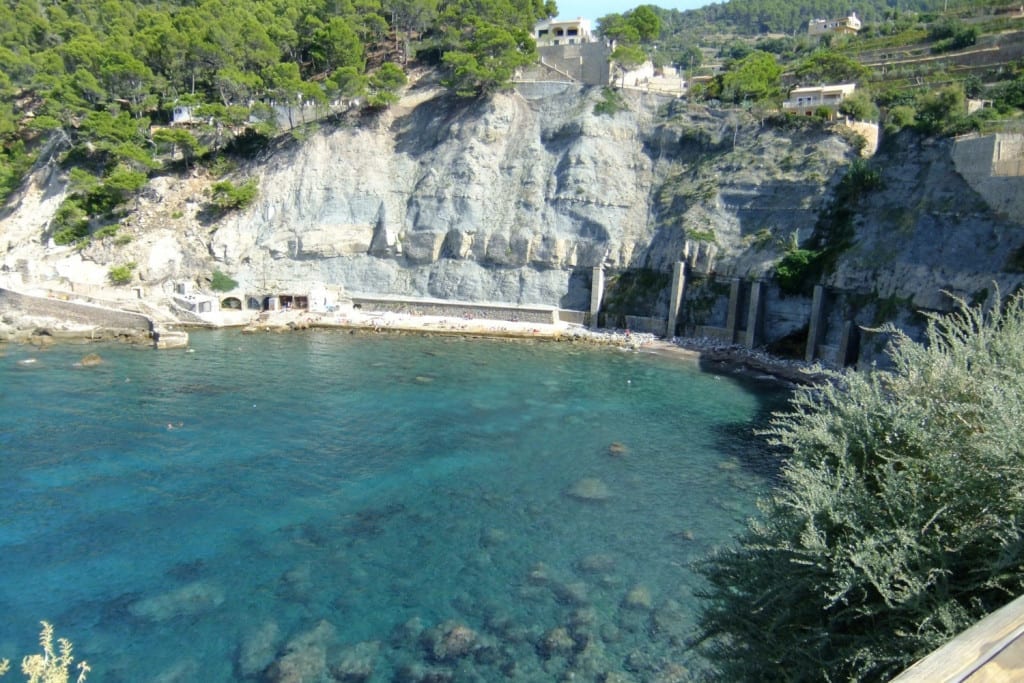 Torre de Ses Ànimes
In addition to its beautiful beaches, Banyalbufar also has a rich cultural heritage. Visitors can explore the town's historic churches and chapels, many of which date back to the 16th century.
The town is also home to several ancient watchtowers, which were once used to protect the island from pirate attacks. These watchtowers are now popular tourist attractions, offering stunning views of the surrounding countryside.
Worthy of a visit whilst in Banyalbufar is Torre de Ses Ànimes, a watchtower on the coast built to repel pirate attacks. The views from the tower are jaw-dropping.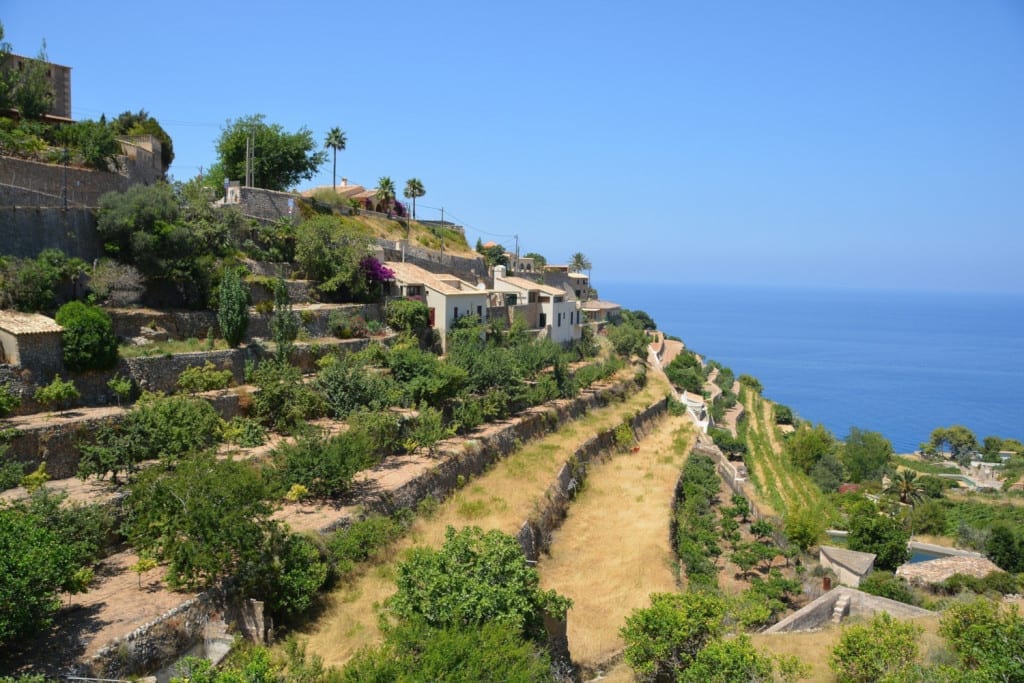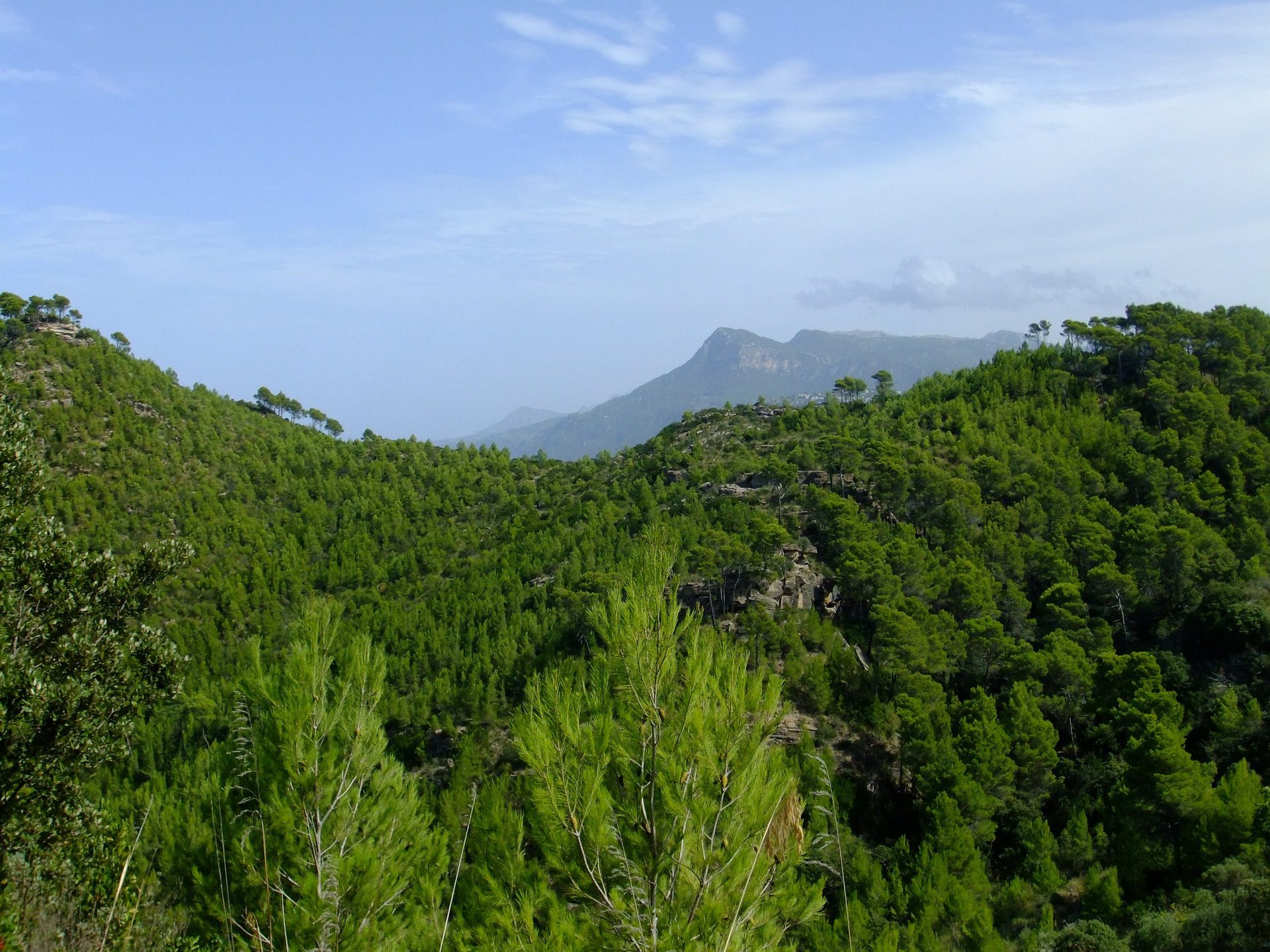 Cala Banyalbufar
One of the main attractions in Banyalbufar is its beaches, which are considered some of the most beautiful on the island. The town has several beaches to choose from, each offering its own unique experience. From the quiet and secluded Cala Banyalbufar to the lively and bustling Es Pas, there is a beach for everyone. These beaches are perfect for swimming, sunbathing, and water sports, and are also a great place to relax and take in the stunning views.
Cala Banyalbufar can only be accessed via a staircase and is good for snorkelling. The beach can be reached by taking a 1km walk downhill from the town, it is a rugged shingle and pebble beach with a beach shack on the rocks where you can buy a cold drink, there's also a lovely waterfall nearby.
The mountains and coastal paths around Banyalbufar offer wonderful walking and hiking options, including routes that follow the beautiful coastline or go over the mountains all the way to Soller.
In conclusion, Banyalbufar is a town that offers a unique and unforgettable experience for visitors. With its stunning beaches, rich cultural heritage, and breathtaking views, Banyalbufar is a must-visit destination for anyone visiting Majorca. Whether you are looking for a relaxing beach holiday or an adventure filled with culture and history, Banyalbufar has something for everyone. So come and discover this stunning town for yourself!

If you enjoy getting out on the water, there are plenty of opportunities available on the island. With hidden bays that can only be accessed by boat, perfect non-tidal waters, 555 km of coastline, incredible weather and stunning views, Mallorca is a boater's paradise. From paddle surfing to diving to jet-ski excursions & cruises, there's a massive choice of experiences to choose from