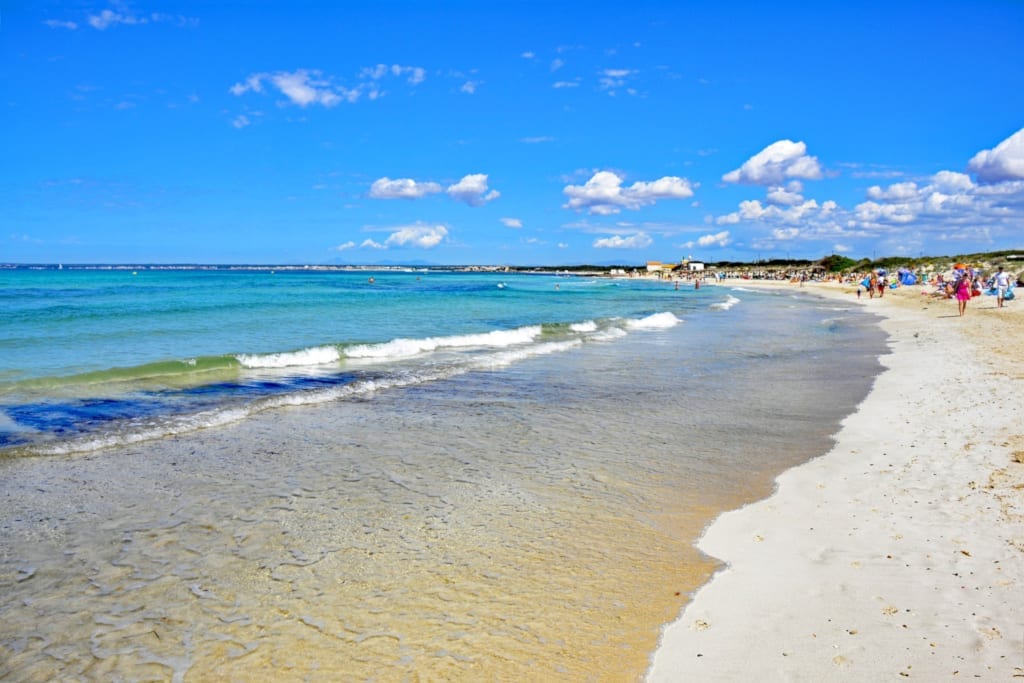 Caribbean blue waters
Es Trenc is the largest undeveloped beach on the island and also one of the best-known beaches and runs for 10km along the south of the island. It is one of the most popular and picturesque beaches in the Balearic Islands.
The beach is a perfect example of how pretty the Mallorcan coast was prior to over-development and has long stretches of pristine white sand, Caribbean blue waters, wild beauty and soft sand dunes.
A major draw for visitors is the water, which is shallow and calm with just the occasional wave so it is an ideal spot for families. The location is also attractive because the beach is backed by a 1500-hectare natural wetland called Salobrar de Campos, which contains the salt flats, 'Ses Salines', a small lake and an abundance of birds.

The Es Trenc cruise sails out of Colonia de Sant Jordi and takes in the spectacular Es Trenc Beach – a protected nature reserve of white sands backed by pines and washed by turquoise waters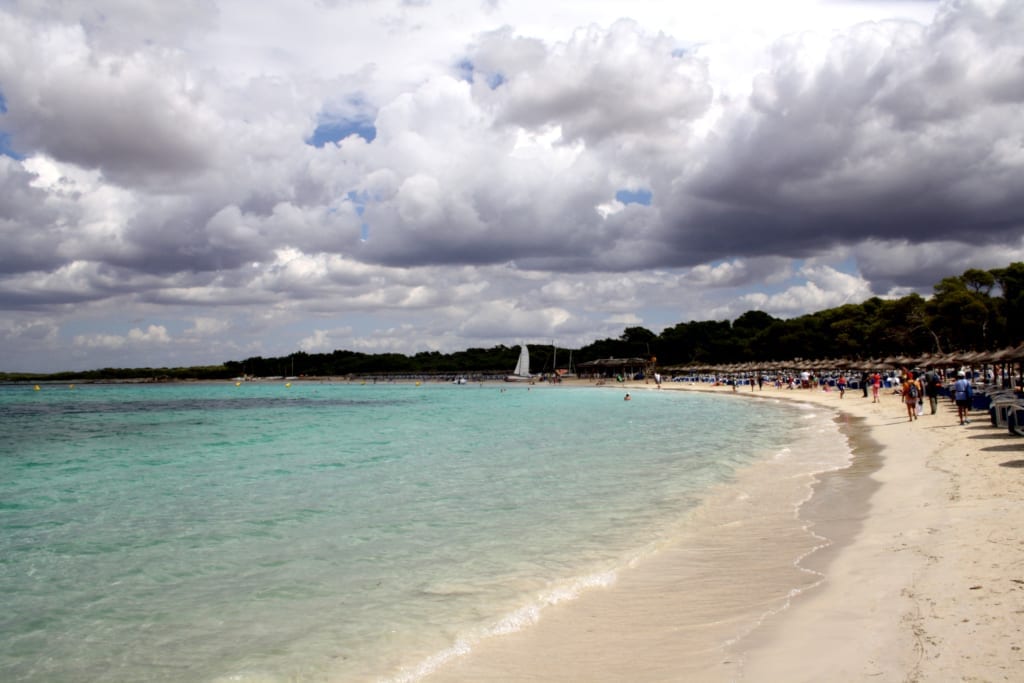 Salt Mines
The beach has a few rocky outcroppings with shrubs and pines, and this enhances the natural and restful outlook of the area. The salt mines are important to the island due to their size and quantity of salt production, and they have a history going all the way back to the 4th century BC
Es Trenc is officially a nudist beach; however, this is not mandatory, and you will find a mix of naturists and clothed visitors enjoying the beach.
Beach-style bars
The beach is very popular with younger adults and families despite the fact that there are not many services and facilities available. You'll find a few beach-style bars that serve snacks and just one main restaurant. You can rent sunbeds, chairs and umbrellas but you won't find much else with the exception of basic toilets. During the summer, vendors walk along the beach selling cold drinks and local craft such as tapestries and handmade jewellery.
The main reason people come to Es Trenc is to escape the main tourist areas and chill out and this beach is ideal for doing just that!
With its stunning landscapes and incredible views of the Mediterranean sea, it is no surprise that Es Trenc beach is such a popular destination for a beach day.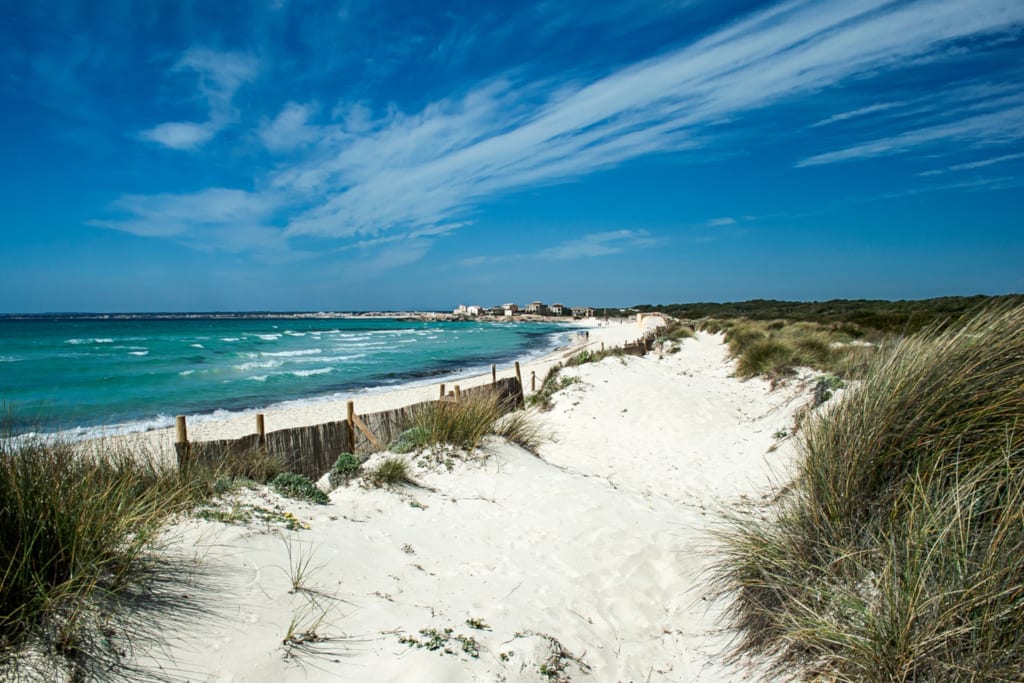 Getting there
To get to Es Trenc, you take the signed turn off the Ma6049 and drive along the narrow road past the salt fields to the parking area. You'll then need to walk 400m to the beach.
Mallorca Es Trenc Beach Full Day Tour

If you enjoy getting out on the water, there are plenty of opportunities available on the island. With hidden bays that can only be accessed by boat, perfect non-tidal waters, 555 km of coastline, incredible weather and stunning views, Majorca is a boater's paradise. From paddle surfing to diving to jet-ski excursions & cruises, there's a massive choice of experiences to choose from