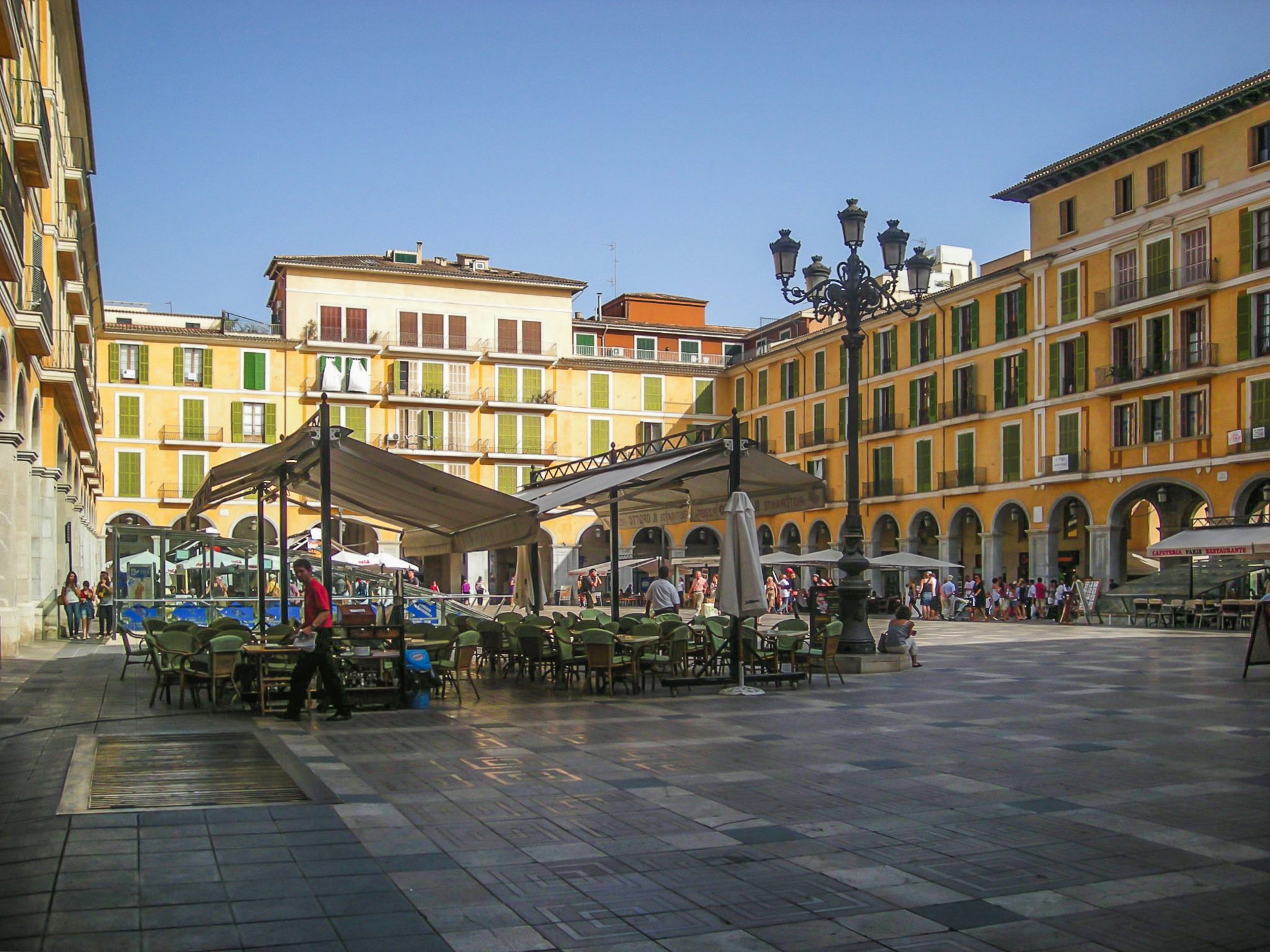 Plaza Mayor
Plaza Mayor – updated 17 October 2022
Plaza Mayor is a traditional main square in the heart of Palma Old Town and until 1834 was the headquarters and seat of the Inquisition.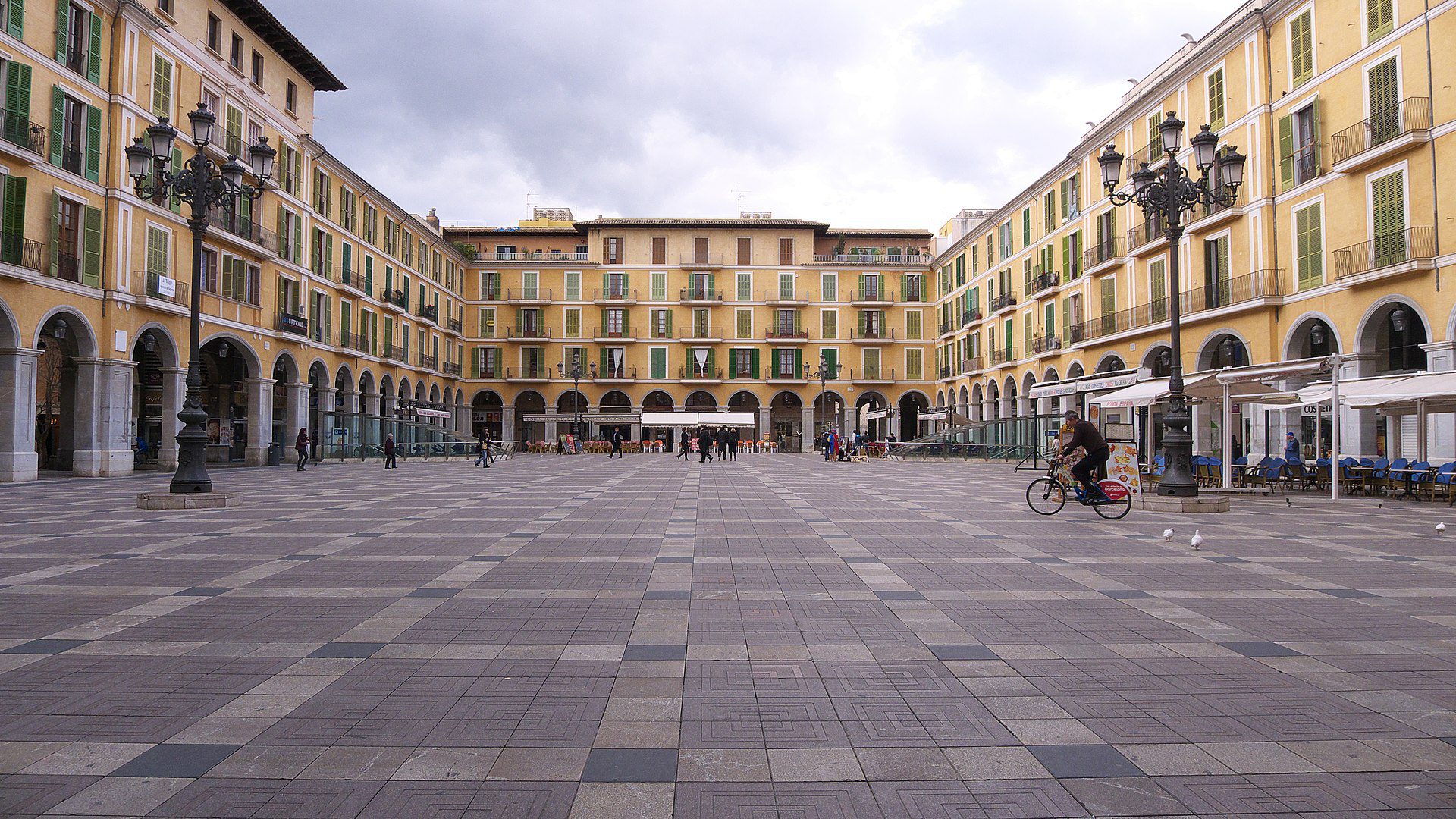 Today, the square holds markets and fiestas and is a good place to begin an exploration of the historic Old Town with its cobblestoned streets and old arcaded buildings.
Placa Major
Plaza Mayor is known as Placa Major locally and was erected on the site of the Convent of San Felipe Neri. It is now a place where tourists and locals go to enjoy tapas and a drink from one of the many ground floor restaurants and bars.
Artist's Quarter
In addition to being a social and cultural hub, Plaza Mayor is also a creative centre and is known as the "artist's quarter". You will find art galleries, street performers and mime artists in abundance.
Market
The artisan market is held on Monday, Tuesday, Friday and Saturday each week from 10 am to 2 pm with the exception of a few weeks per year. You'll find local crafts and produce at the market.
Plaza Mayor is rectangular in shape and is framed by 3 & 4 story buildings. The first floor has covered passages supported by columns with arches. This is where you will find the cafes, restaurants and shops. Underneath the square is underground parking and a shopping gallery.
Palma
Plaza Mayor is a good starting point to explore Palma. From the square, you have access to Carrer de Sant Miquel, Carrer de Colom, and Carrer del Sindicat, three streets packed with an abundance of shops.
The Spanish Inquisition
The Spanish Inquisition lasted from 1478 until 1834. It was set up to combat heresy in Spain. In practice it served to consolidate power in the monarchy of the newly unified Spanish kingdom. It achieved this via infamously brutal methods such as torture by the rack or Strappado (a form of torture that began with the Medieval Inquisition).