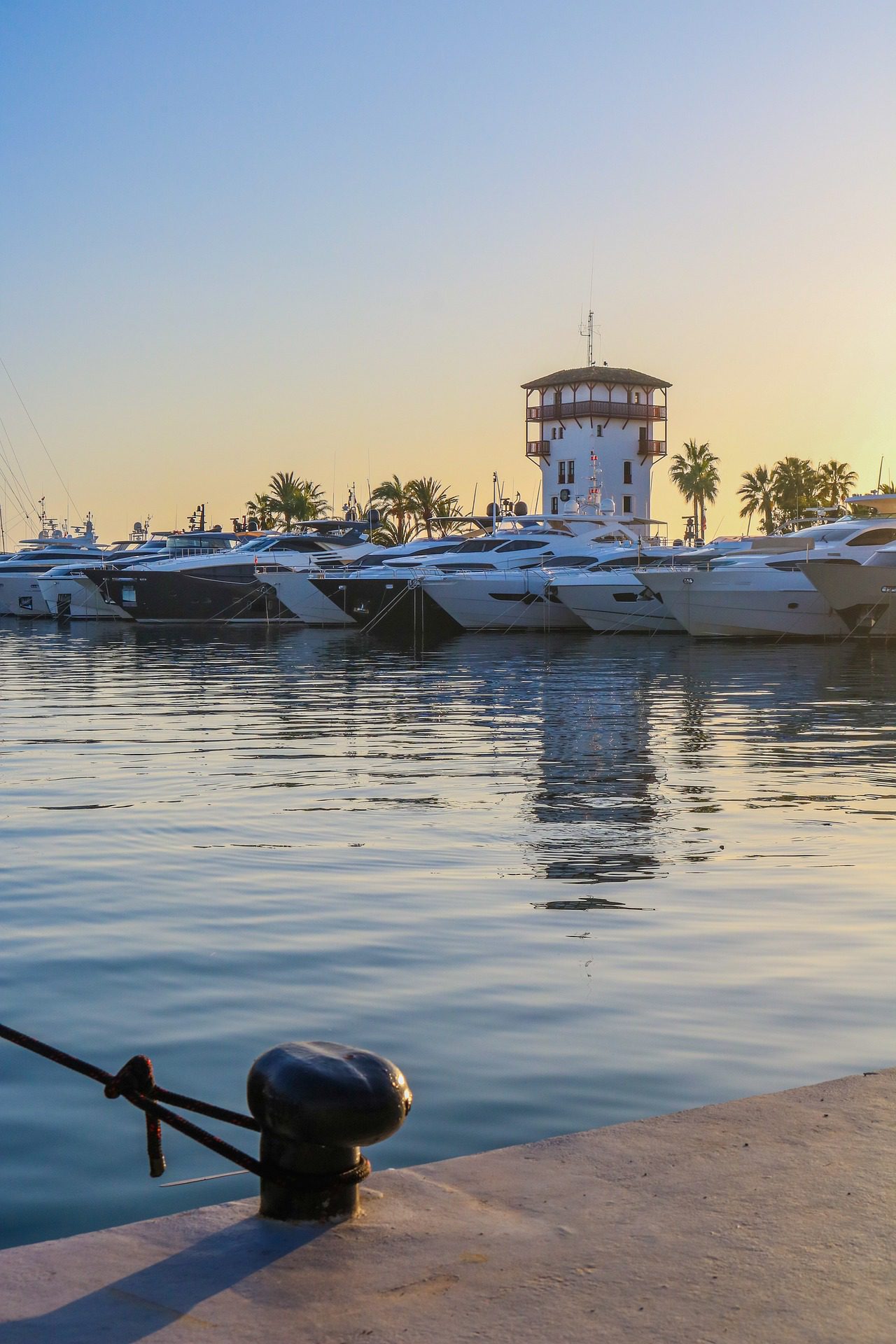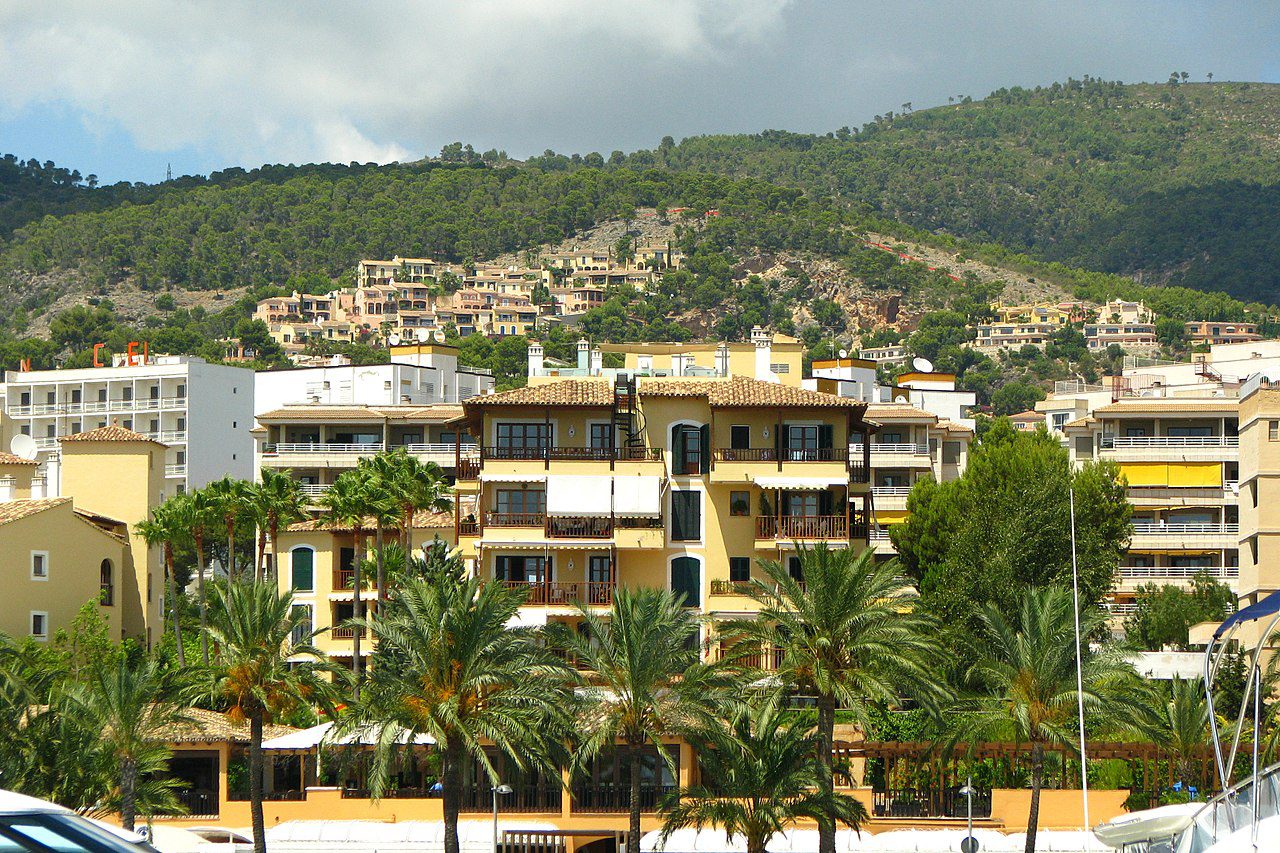 Glamourous
Puerto Portals is a luxury marina located on the south-west coast of the island of Majorca. Known for its beautiful setting, high-end shops, and fine dining restaurants, this marina is a popular destination for both locals and tourists alike.
The marina was built in 1986 and has since become a hub of activity, attracting a wide range of boats and yachts. With over 800 berths for boats up to 60 meters in length, Puerto Portals is one of the largest marinas in the Balearic Islands. The marina's location offers quick and easy access to the open sea and a range of nearby coves and beaches, making it a popular spot for boaters.
In addition to its marina facilities, Puerto Portals is also home to a number of high-end shops, boutiques, and luxury brands, including Gucci, Prada, and Louis Vuitton. The marina also boasts a number of fine dining restaurants, offering cuisine from around the world, as well as bars and cafes, making it a popular destination for those seeking a chic, upscale dining experience.
For those looking to enjoy the great outdoors, Puerto Portals offers a number of activities and attractions. There is a beach located just a short walk from the marina, offering stunning views of the Mediterranean Sea. In addition, the marina is surrounded by beautiful gardens, making it a peaceful and serene place to relax and soak up the sun.
Puerto Portals is also a popular spot for hosting events and special occasions, including weddings and corporate events. The marina offers a number of elegant venues for events, including private terraces and exclusive lounge areas, as well as catering and event planning services.
Puerto Portals is a lively marina even during the winter months, it is the place to see and be seen, famous visitors include Bill Gates, Jim Carrey, Brad Pitt, Jenson Button & Paris Hilton to name a few.
The quayside has many designer boutiques and is a magnet for exclusive real estate and yacht agents; whose impressive offices sit next to numerous bars, cafés & restaurants. It's a great place to sit back and watch the world go by. Yacht owners, celebrities, models, yacht crew, businesspeople & tourists all rub shoulders in this uber-chic marina resort.

One of the coolest tours in Majorca. You'll absolutely love it – it packs a lot into a day. This two-seater motor trike experience features Palma Cathedral, Illetes and Puerto Portals marina. There's also snorkelling at a hidden lagoon in Paguera, a stop at Port d'Andratx and lunch in the picturesque Tramuntana mountain village of Es Capdella.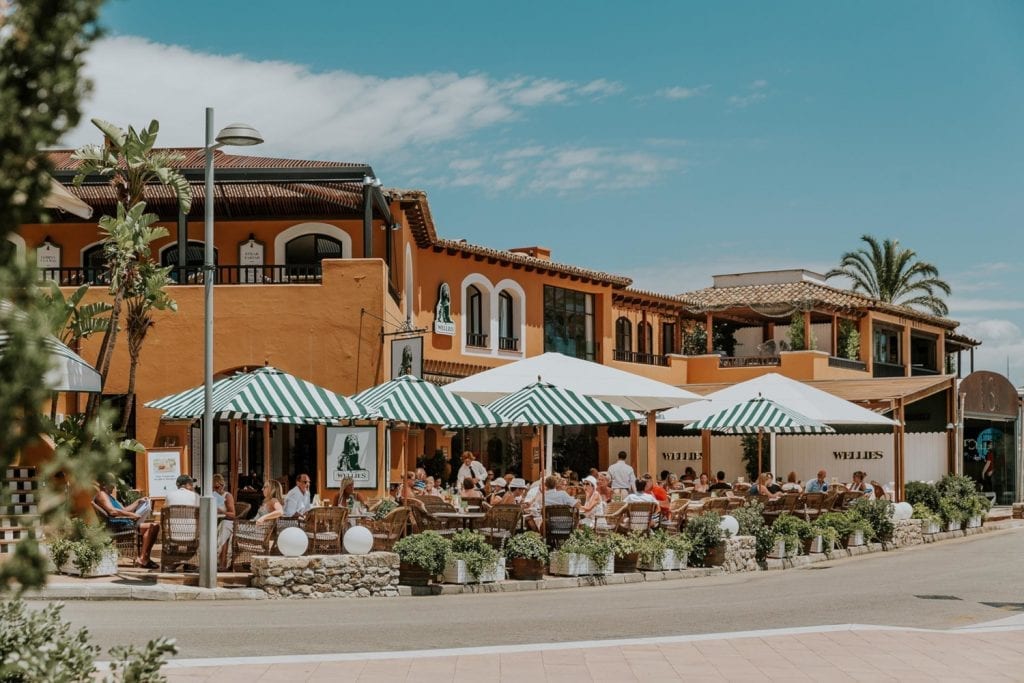 Portals Nous
The local beach for Puerto Portals is Playa Oratori de Portals, home to Roxy's Beach Bar (at the very end of the beach on a rocky platform). This bar is very popular with the in-crowd and has amazing views of Puerto Portals marina and the bay.
Puerto Portals is joined to the town of Portals Nous where the Spanish royal family stay during their summer stays in the Marivent Palace.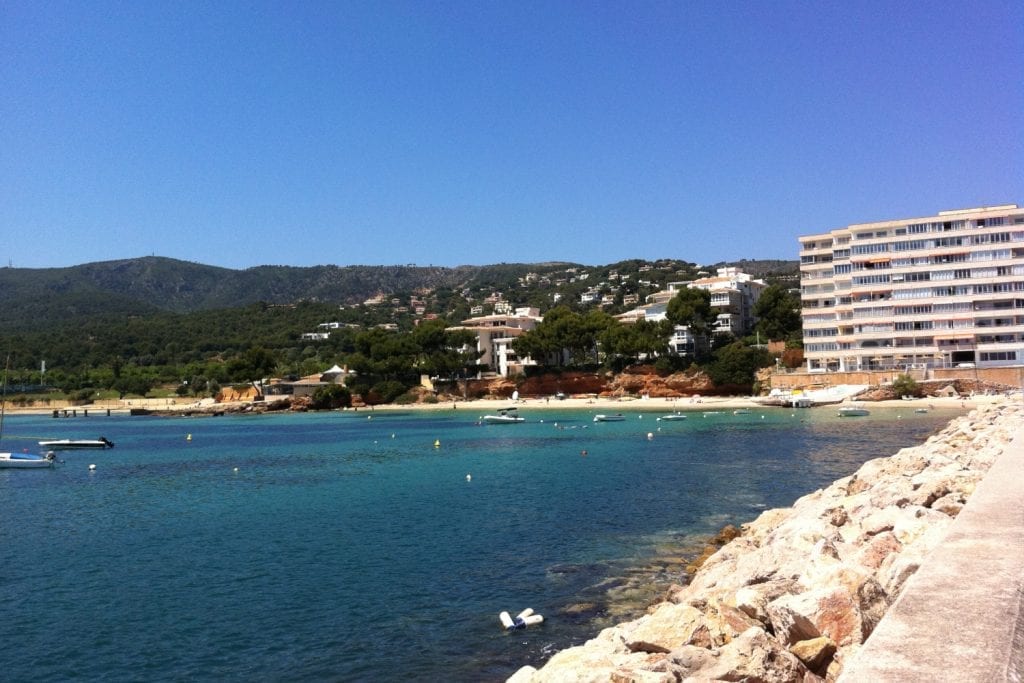 Foodie paradise
For foodies, Puerto Portals offers an excellent choice with varied menus and venues. You can enjoy breakfast, lunch or dinner on sunny terraces watching the expensive cars drive by or choose a Mediterranean lounge setting or a salon.
For shopaholics, the boutiques in the harbour offer the kind of product you would expect to find in an exclusive marina catering for the rich and famous. You'll find designer fashion & fine jewellery. From Rolex to Cartier to glamourous evening ware, you'll find it all here.
On the water
If seeing the yachts in the marina has whet your appetite to get out on the water, there are numerous options. From chartering your own motor yacht or powerboat to attending sailing lessons to hiring a paddle board or canoe, you'll find plenty of places that will help you with this in and around the harbour.
Overall, Puerto Portals is a truly unique destination, offering visitors a luxurious and sophisticated experience. Whether you are a boater, shopper, or simply looking for a relaxing getaway, this marina is sure to exceed your expectations. So if you're planning a trip to Majorca, be sure to add Puerto Portals to your itinerary and experience the island's most stylish and chic destination.

Squeeze the most out of your family holiday in Mallorca! From the buzzing capital of Palma to mystical caves, thrilling water parks and more – it's impossible to choose from. The TUI Majorca Family Pass gives you easy access to some of the best attractions across the island, at a heavily discounted price!