Hidropark Water Park Alcudia
Hidropark Alcudia – updated 23 January 2023.
Hidropark Alcudia is a water park located in the popular resort town of Alcudia on the island of Majorca. It offers a wide range of fun and exciting activities for visitors of all ages, from thrilling water slides and rides to more relaxed options like lazy rivers and swimming pools. The park has a variety of slides and attractions that cater to different thrill levels, from the kamikaze slides for the brave to the gentle and fun family slides.
Facilities
The park also features a wide range of facilities, including changing rooms, lockers, toilets, showers, and a restaurant and bar. With its lively atmosphere and wide range of activities, Hidropark Alcudia is the perfect destination for a fun-filled day out with family and friends, and is a must-visit attraction for anyone visiting the area.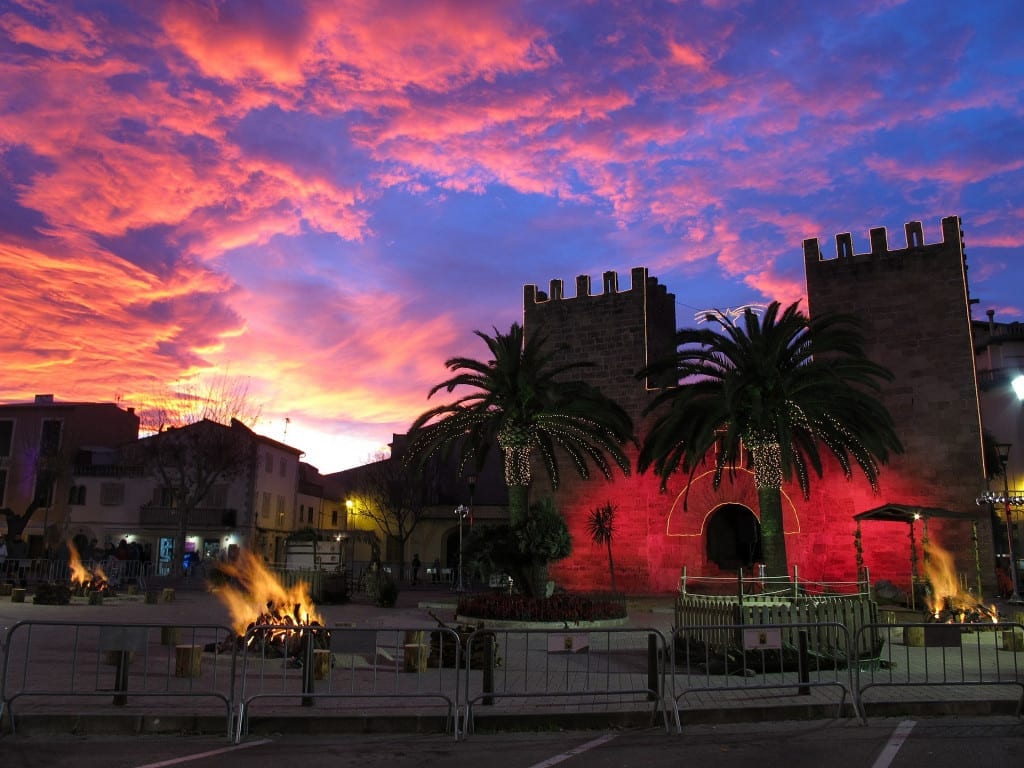 Port d'Alcudia
Hidropark Alcudia is the only water park in the north of the island and is located close to the beach and city centre in Port d'Alcudia and 1km away from the medieval walled town of Alcúdia.
Ideal for families
The park is ideal for families and smaller children. It is also quite large with a good variety of water attractions spread over 40,000 square metres.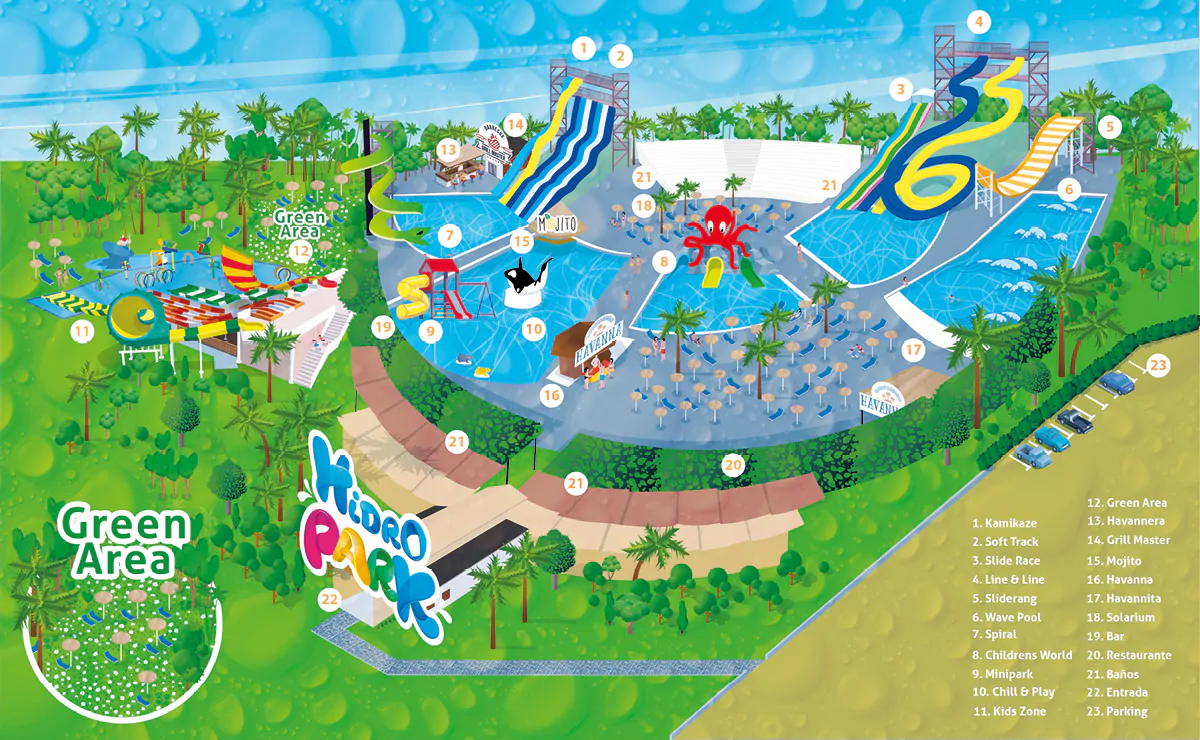 Fun for all of the family
You'll find numerous rides, slides, pools, chill-out areas and even a children's playground plus an infant area – there's something to keep everybody entertained at Hidropark Alcudia.
Waterslides
The waterslides are the main draw for visitors to the park and include Kamikaze rides, parallel slides, foam slides, multi-slides and spirals but there's also plenty to do for the less adventurous such as the wave pool, waterfalls, fountains, shallow splash pools and climbing frames. Add to the list, bouncy castles & trampolines and it is easy to see that Hidropark Alcudia could keep a family entertained for the whole day.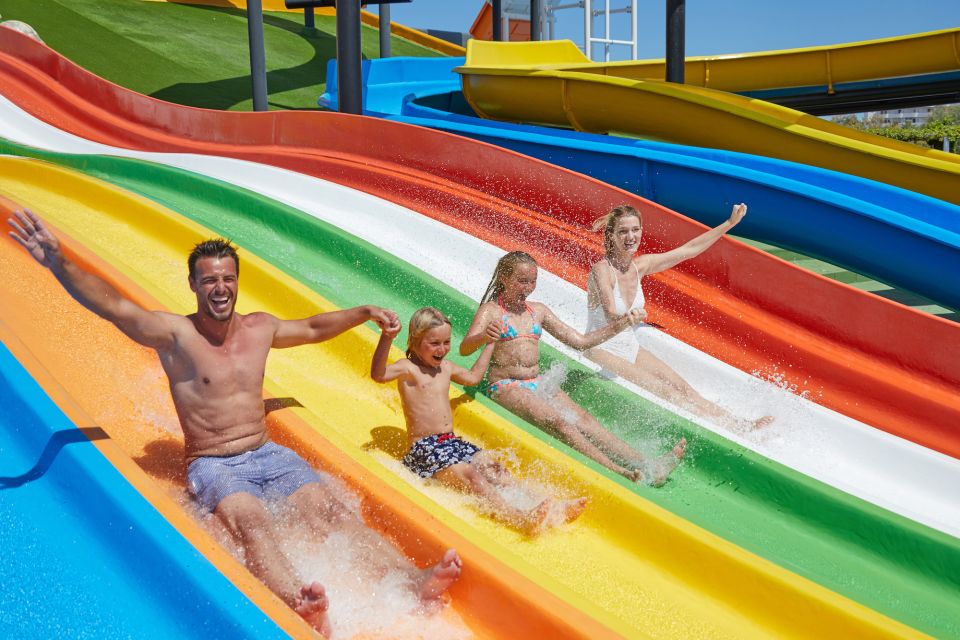 Mini golf
Just in case you run out of things to do, there is also a 54-hole mini golf course to try and paintball too!
The park does not allow visitors to bring their own picnic; however, there are fast food places and bars on-site.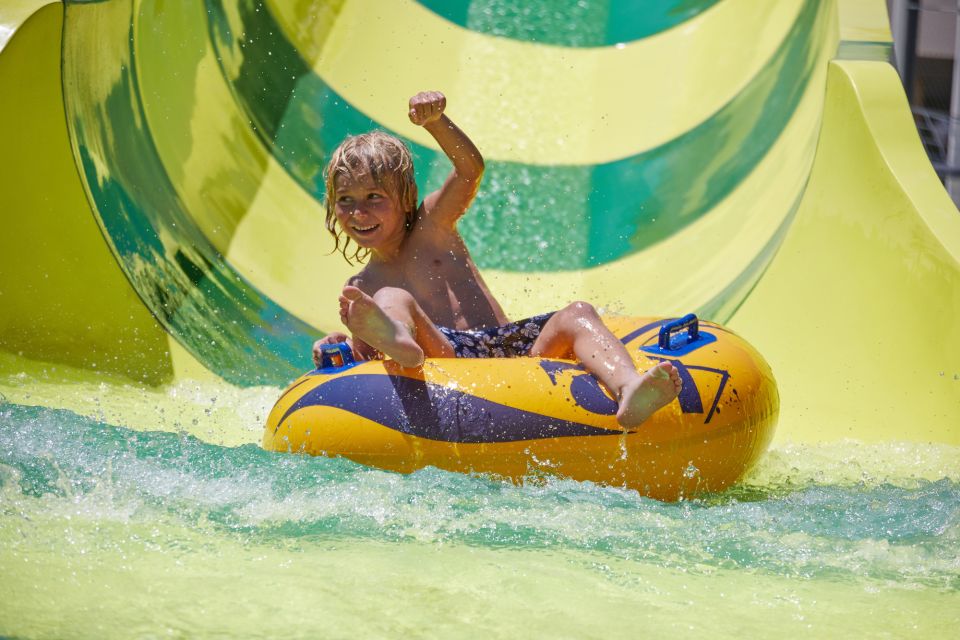 The park is open each day from 1 May to 30 October from 10am to 5pm, during July and August, it stays open until 6pm.
Alcúdia
After you've finished at the water park and if time permits, consider taking a short drive to Alcúdia. Surrounded by mighty walls that contain historic mansions, scenic plazas, cafés with beautiful terraces & warm-stone houses, this vibrant town is a year-round destination, providing a rich taste of history and culture.