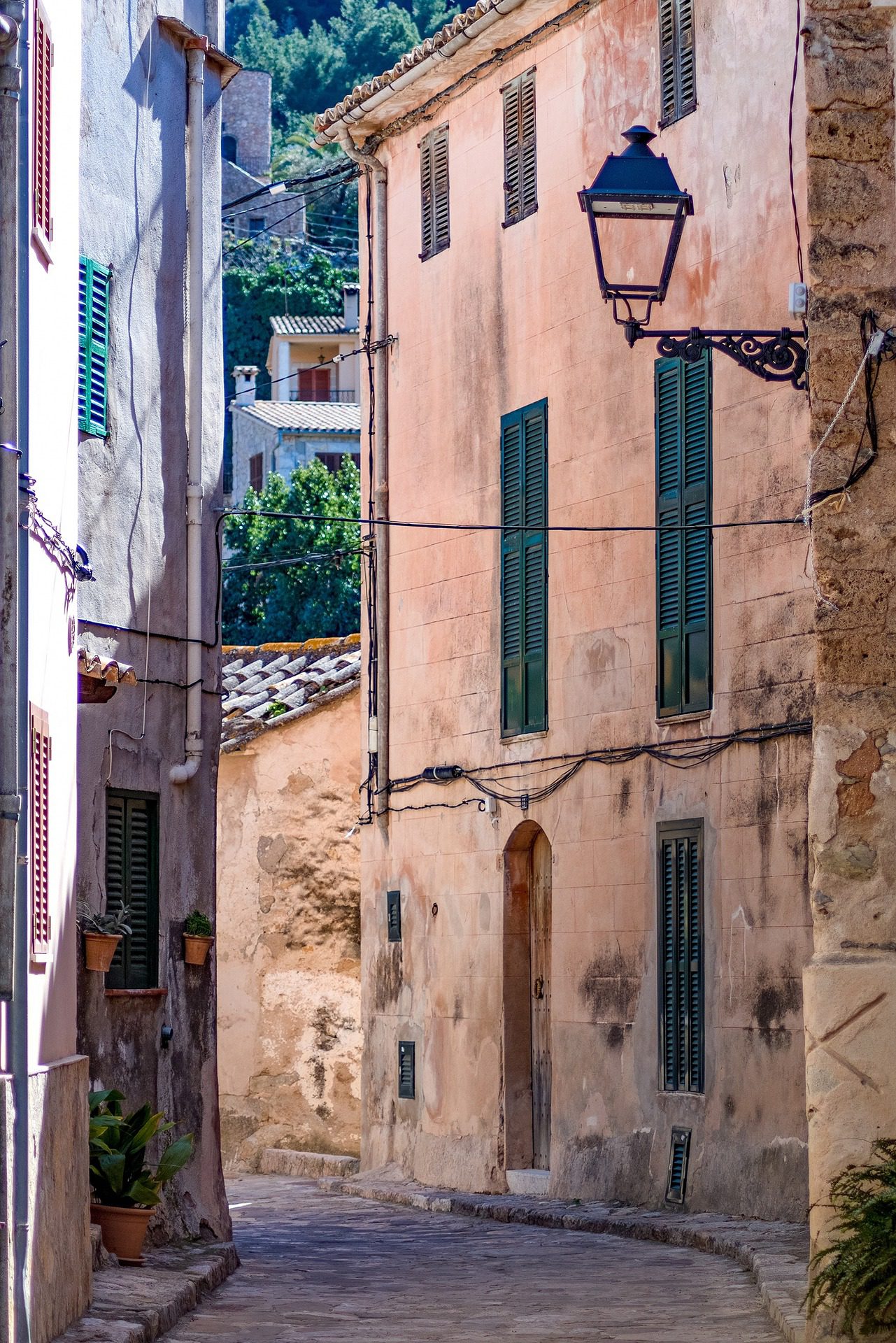 Puig de Galatzó
Estellencs is a very pretty and rustic mountain village located on the slopes of mount Puig de Galatzó on the rocky coastline of the Tramuntana mountains with the lowest population on the island with just over 300 residents. It is a peaceful and charming place surrounded by rolling hills, olive groves, and vineyards, and offers visitors a unique opportunity to experience the traditional lifestyle of rural Majorca.
The first thing you will want to do when you come to Estellencs is reach for your camera, the narrow timeworn streets with their flower adorned stone buildings framed by the mountains is picture postcard perfect, no wonder that this beautiful village is a magnet for hikers and cyclists.
The village has a rich history dating back to the 16th century, and many of its buildings retain their original stone architecture and charming design, including the church of Sant Miquel, which dates back to the late 16th century. Visitors can also explore the nearby countryside and see the terraced fields, orchards, and vineyards that are typical of the area.
One of the most notable attractions in Estellencs is its stunning coastline, which includes some of the most beautiful beaches in Majorca. The clear waters of the Mediterranean are perfect for swimming, and the nearby cliffs and coves offer breathtaking views. There are several popular beaches in the area, including Cala d'Estellencs, Cala Tuent, and Cala Deia. These beaches are ideal for sunbathing, swimming, and exploring the nearby rocky cliffs.
In addition to its stunning scenery, Estellencs is also known for its gastronomy. The village has a number of excellent restaurants that serve traditional Majorcan dishes, such as pa amb oli (bread with oil and tomato), sobrasada (spicy sausage), and tumbet (vegetable stew). There are also several vineyards in the area that produce local wines, including the popular Malvasia and Moscatel varieties.

This tour takes you to the heart of Majorca's wine country to sample the fruits of a renowned family winery. We'll head to the pretty town of Santa Maria del Cami to visit Bodega Ramanyà accompanied by a typical local lunch.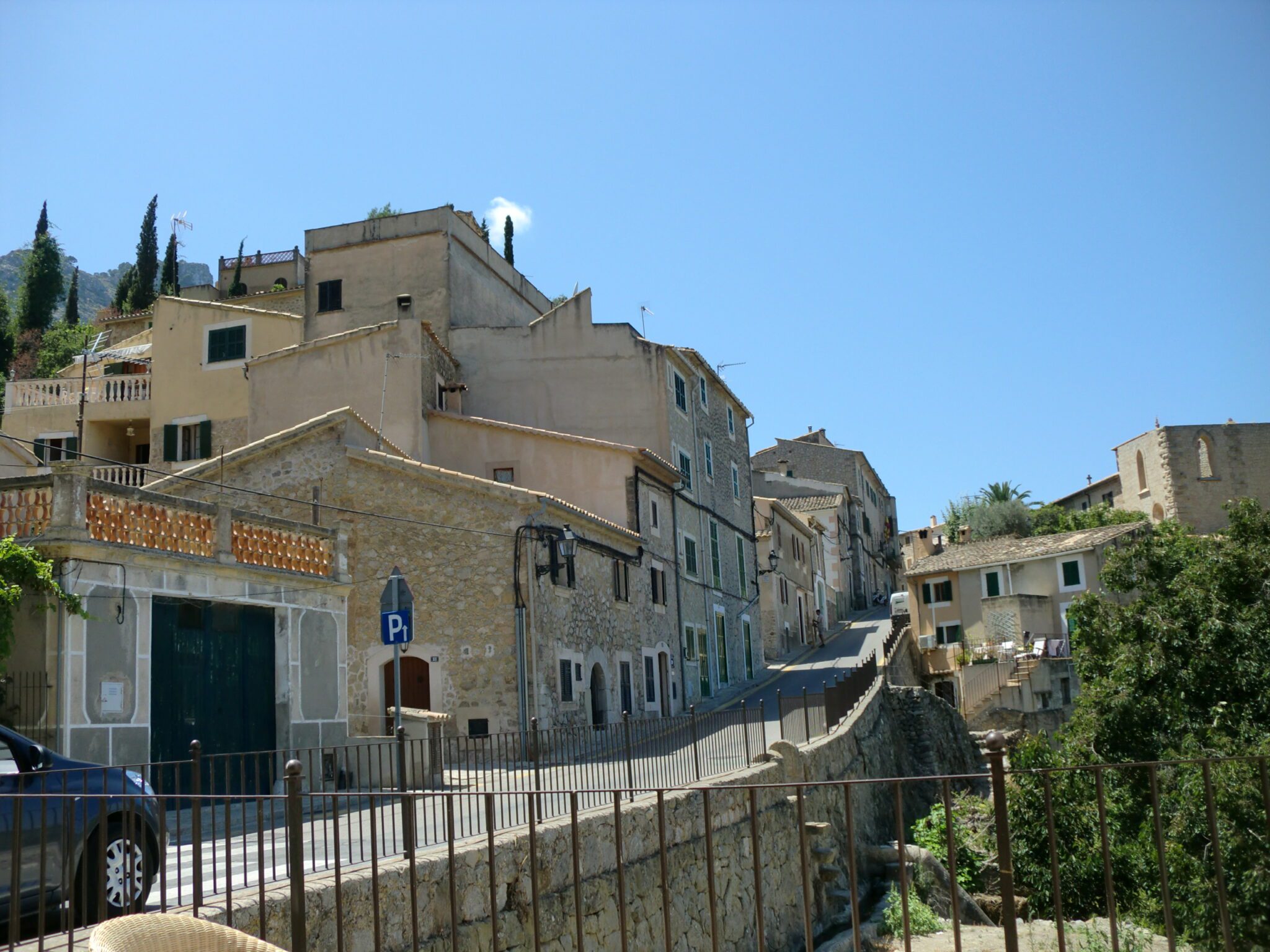 Saint Juan Baptista parish church
Apart from the views which are an attraction in their own right, you're also find the Saint Juan Baptista parish church built in the 17th century, the Tem Alemany tower which is even older, a well-preserved bell tower and a former laundry square.
The views from this laid-back and quiet little village are incredible, particularly the route there. Just one road characterised by hairpin bends connects the village to its neighbouring towns of Andratx and Banyalbufar and the scenery is simply jaw-dropping. This is more of an adventure than a drive, you will be rewarded with panoramic views of the sea and the rocky and rugged mountainsides.
The village is also a great base for exploring the surrounding countryside, including the Tramuntana Mountains, which are a UNESCO World Heritage Site. Hiking and cycling are popular activities in the area, and there are several marked trails that lead to hidden coves, secluded beaches, and ancient ruins.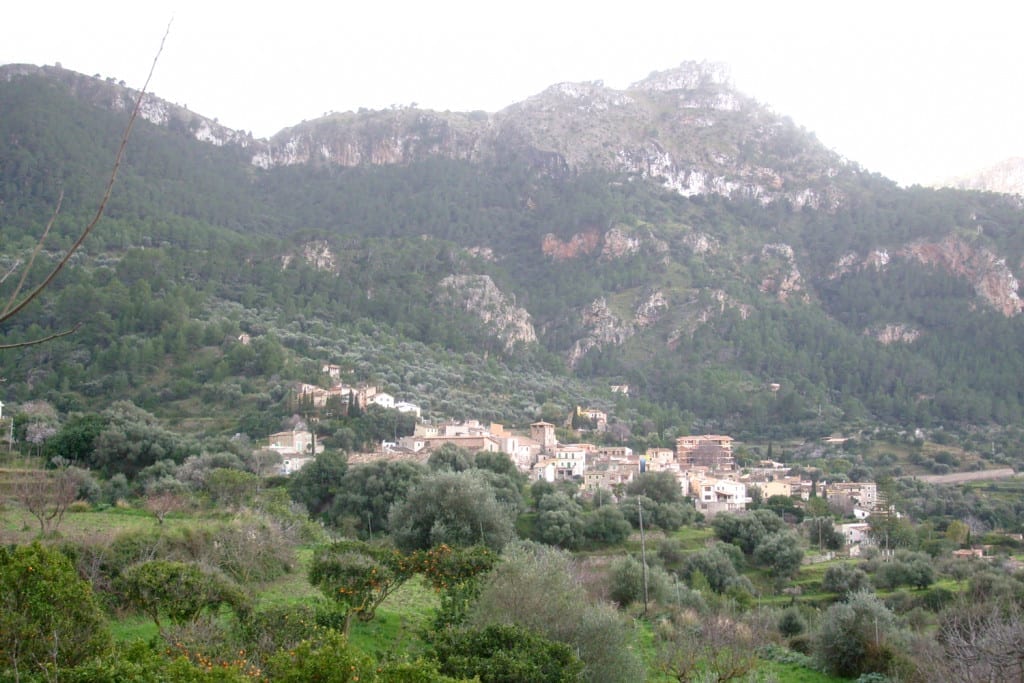 Peace and tranquillity
Extremely popular with cyclists; which can often outnumber cars, Estellencs is an oasis of peace and tranquillity and a complete break from mass tourism. The village's primary source of business is based upon farming rather than looking after tourists and there are only a handful of cafés and restaurants and one small shop.
At 1,025m tall, the hike up Puig de Galatzó is a big draw for walkers, it takes around 2 hours to reach the summit and every step is worth the effort. For those interested in taking a dip, Cala Estellencs is the local cove which is accessible by car & public transport. On foot, it will take you around 1 hour to walk there.
In conclusion, Estellencs is a hidden gem in Majorca that offers visitors a peaceful and authentic experience of rural life on the island. Its charming stone architecture, stunning coastline, and rich cultural heritage make it a must-visit destination for anyone looking to escape the crowds and experience the traditional beauty of Majorca.

Squeeze the most out of your family holiday in Mallorca! From the buzzing capital of Palma to mystical caves, thrilling water parks and more – it's impossible to choose from. The TUI Majorca Family Pass gives you easy access to some of the best attractions across the island, at a heavily discounted price!