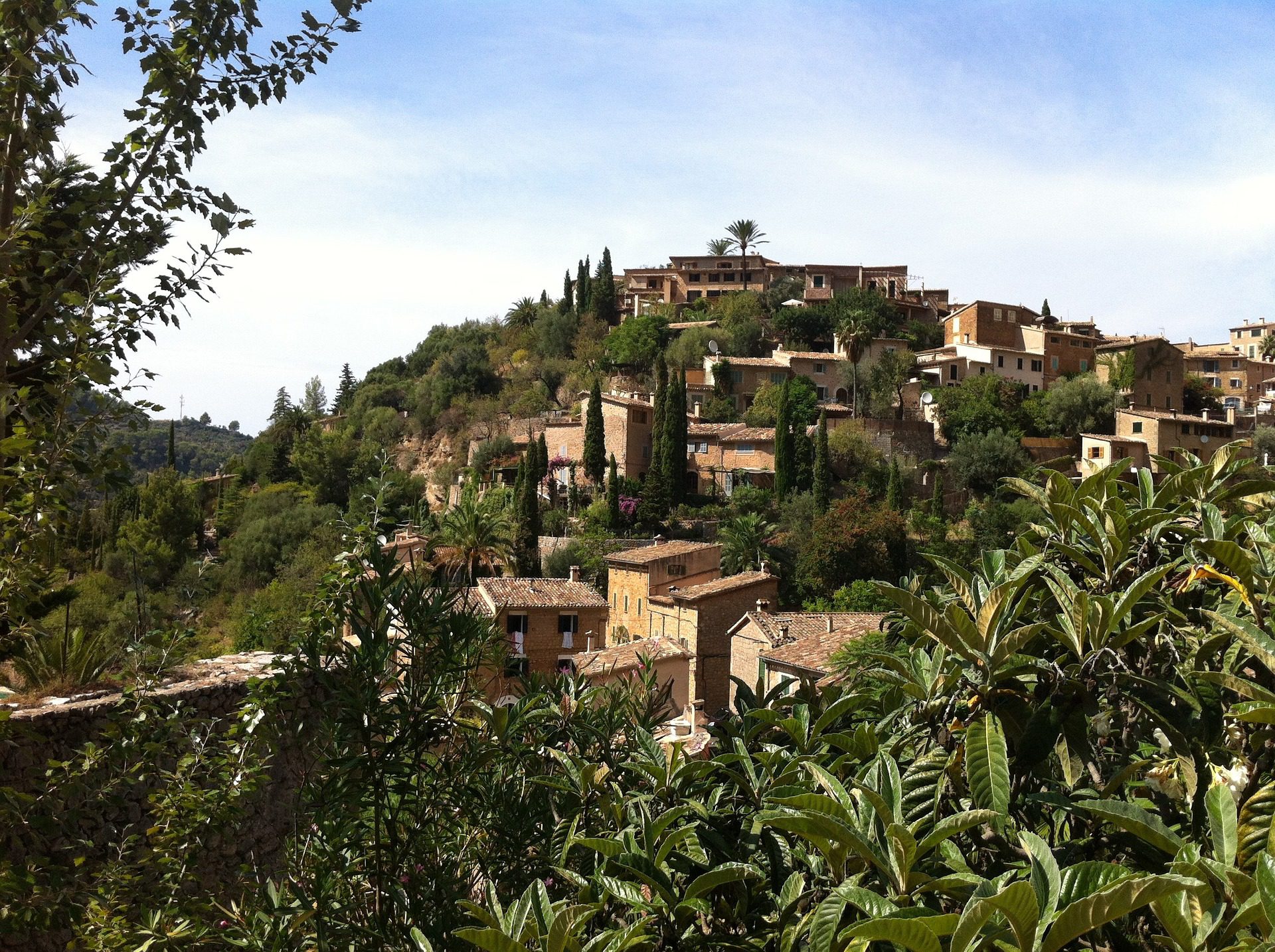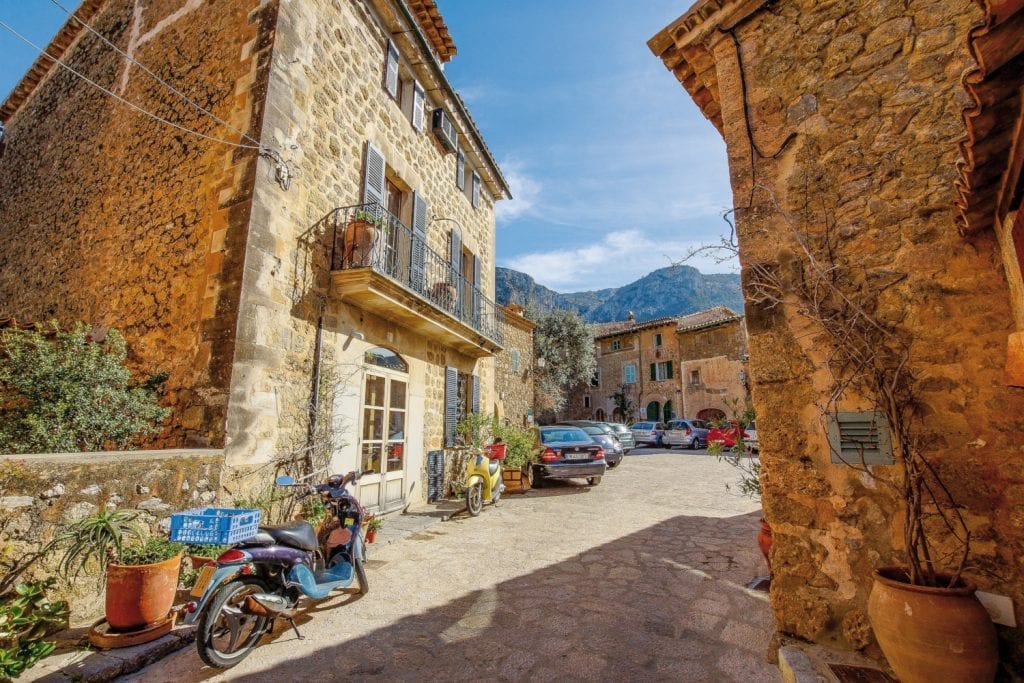 Deia, the artist's retreat
Honey-coloured townhouses, citrus orchards, almond and olive trees all perched on a picturesque hillside and set against the mountain backdrop of the Puig des Teix at 1062m, Deia is a small mountain-coastal village that has attracted artists, tourists and celebrities for many years. One of the prettiest villages in Mallorca, Deia is part of a landscape awarded World Heritage Site status.
One of the most notable features of Deia is its breathtaking scenery. The village is surrounded by lush green hills, forests, and valleys, and visitors can enjoy scenic walks along the rugged coastline or take in the stunning views from the village's hilltop position. The nearby Cala Deia beach is also a popular destination for visitors, offering crystal clear waters and a serene atmosphere.
Deia has a rich cultural heritage, dating back to the 13th century. The village is home to several historic buildings, including the Church of Santa Maria, which is one of the oldest on the island and a testament to the religious history of the region. The village also has several museums and art galleries that showcase local art and culture, including the CCA Andratx, which is one of the largest art spaces in the Balearic Islands.
The writer Robert Graves famously lived in the village twice with many of his creative, artistic friends coming to visit and Deia quickly gained a reputation as an artist's retreat. The author Helen Walsh wrote a book in 2014 titled The Lemon Gove, which was inspired by and set in the idyllic village.

From Andratx to Port de Sóller via Banyalbufar, Valldemossa, Deià & Sóller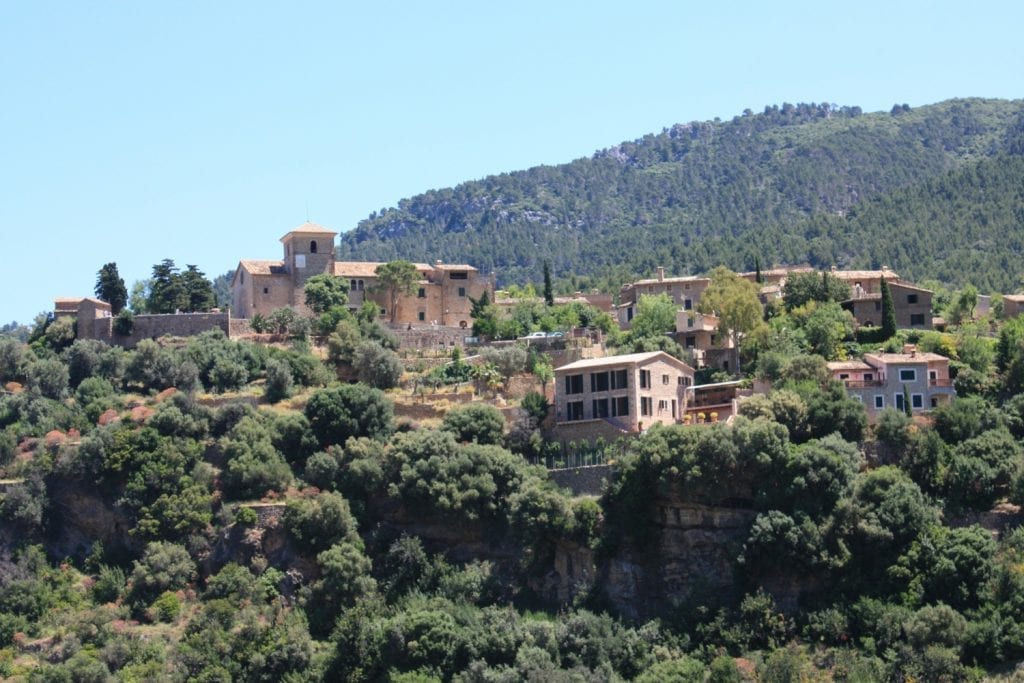 Millionaires' hideaway
During the past few decades, writers have been eclipsed by the stars of rock 'n' roll and millionaire celebrities. Richard Branson, one of the founders of Virgin Records owns a luxury residence in the village, and his guests have included some very famous musicians who are rumoured to have frequently jammed at a local bar named Sa Fonda.
Princess Diana, Bob Geldof and Andrew Lloyd Webber are other celebrities who helped give Deia the reputation for being a haunt of the rich and famous and this is evident when you consider the average house price for the area.
Cycling & Hiking around Deia
The village is surrounded by some of Mallorca's finest landscapes and is extremely popular with cycling and hiking enthusiasts. Well-established hiking routes include Miramar monastery, and Sa Foradada, a picturesque peninsula with a spectacular lookout point.
The twisting ups & downs of the roads provides cyclists (amateur and professional) with extreme workouts and many of the most popular cycling routes in Mallorca pass through the middle of Deia.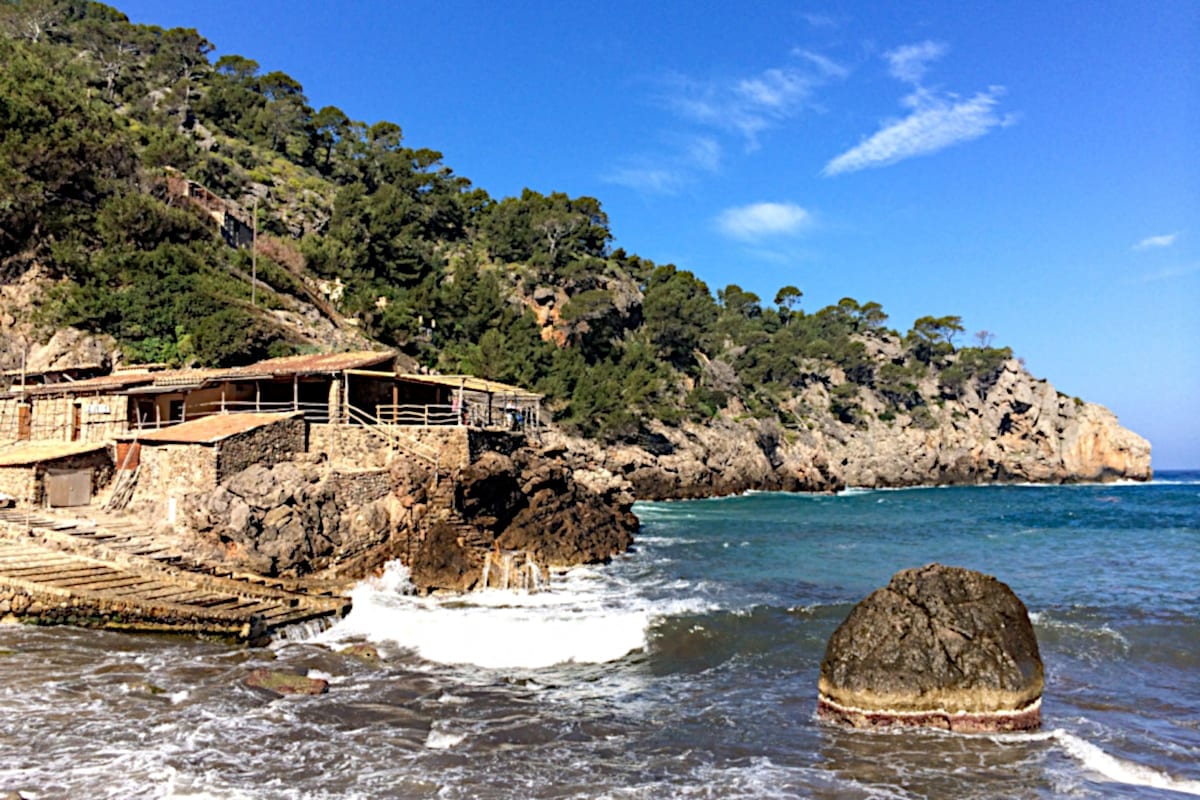 Local beaches
The local beaches are Cala Deià and Llucalri. You can either drive to Cala Deia by taking the signposted route or take a 30-minute walk from the village. You'll find a small rocky cove with a shingle beach & a couple of restaurants specialising in fish (open during the summer only). The Robert Graves tradition of partying and naked swimming is still practiced here by local artists.
Llucalri can be reached only by boat or on foot and is approximately 2 miles from Deia.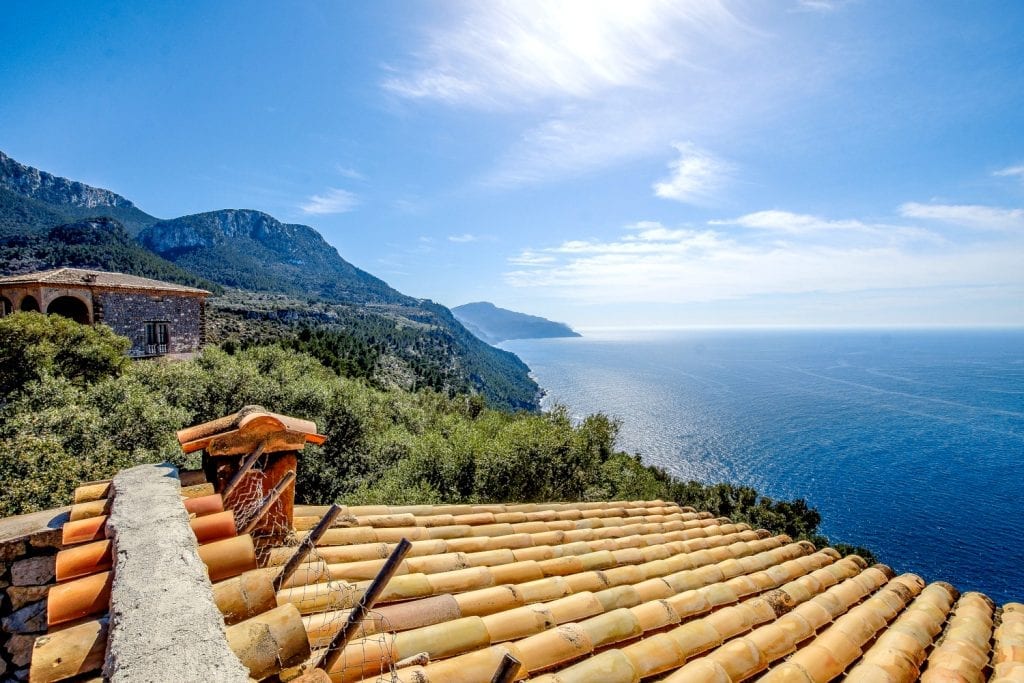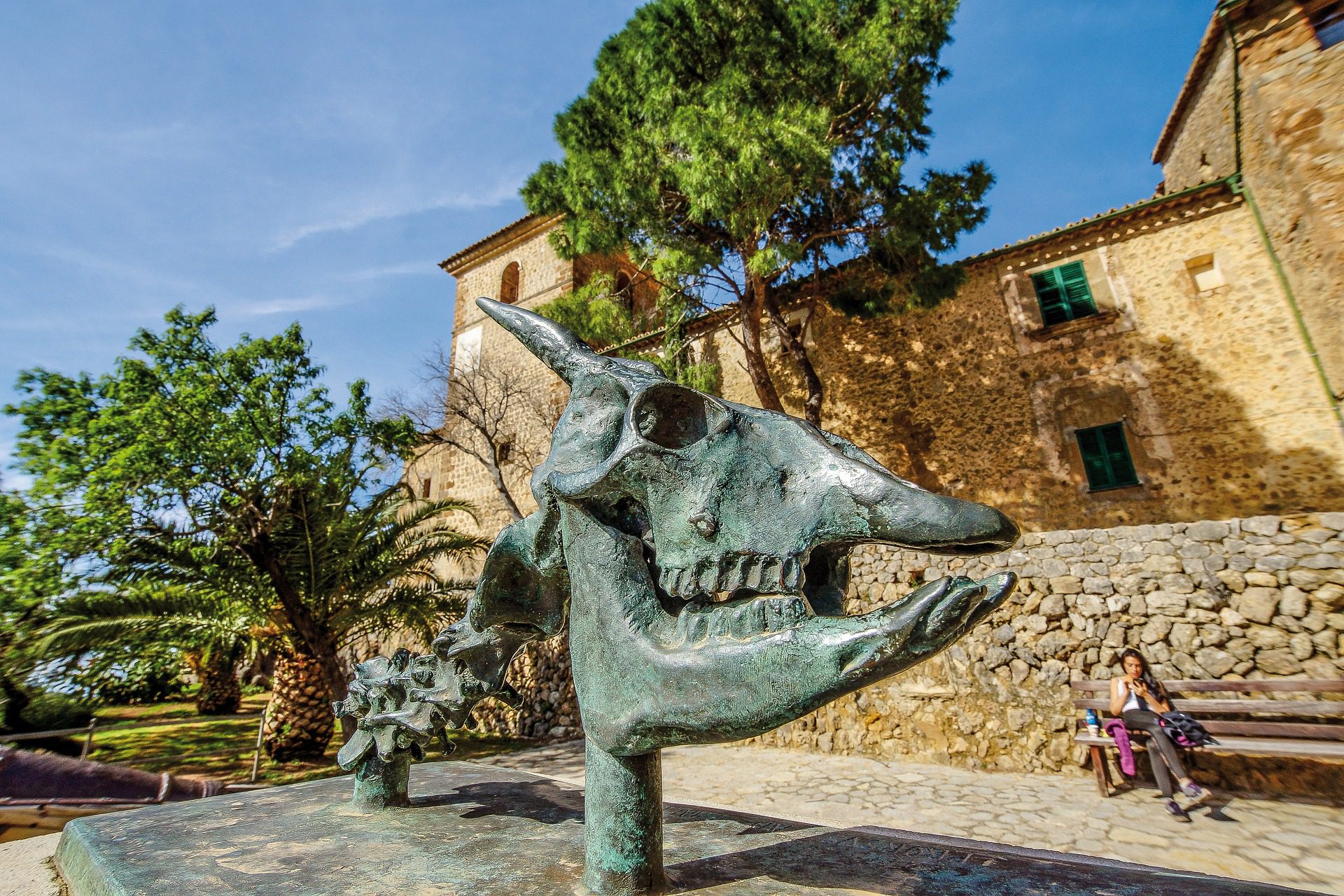 Great restaurants
Deia is also a food lover's paradise, with a variety of dining options ranging from traditional Majorcan restaurants to gourmet establishments. The village is famous for its fresh local produce and seafood, and visitors can enjoy fresh caught fish, local meats, and delicious regional dishes.
If you're looking for great food, then Es Raco d'es Teix is one of just a handful of Michelin-starred restaurants in Mallorca. Top-notch Mallorcan cuisine is prepared for you by German chef Josef Sauers in a stunning setting up in the hills.
For such a small village, Deia offers a fantastic choice of restaurants, many set in gorgeous surrounds and providing Mediterranean-Mallorcan cooking using locally sourced ingredients.
In conclusion, Deia is a hidden gem in the heart of Majorca that offers a unique blend of stunning natural scenery, rich cultural heritage, and vibrant artistic community. Whether you're looking for a peaceful retreat, a cultural experience, or a taste of local cuisine, Deia is sure to provide an unforgettable experience for visitors of all ages.

Squeeze the most out of your family holiday in Majorca! From the buzzing capital of Palma to mystical caves, thrilling water parks and more – it's impossible to choose from. The TUI Majorca Family Pass gives you easy access to some of the best attractions across the island, at a heavily discounted price!