Mecca of European cycling routes
Cycling in Majorca is a must-do activity for any cyclist, offering some of the most breathtaking and challenging routes in the world. From picturesque coastal roads and rolling hills to steep mountain passes, the island has a diverse range of terrains that cater to all levels of riders. With its mild climate and stunning scenery, Majorca is the perfect destination for road cyclists, mountain bikers, and recreational riders alike. Whether you're an experienced racer or just looking for a leisurely ride, Majorca's cycling routes will take you through beautiful landscapes, charming villages and offer breathtaking views of the Mediterranean. With so many options to choose from, it can be hard to decide which routes are the best, but don't worry, we've got you covered.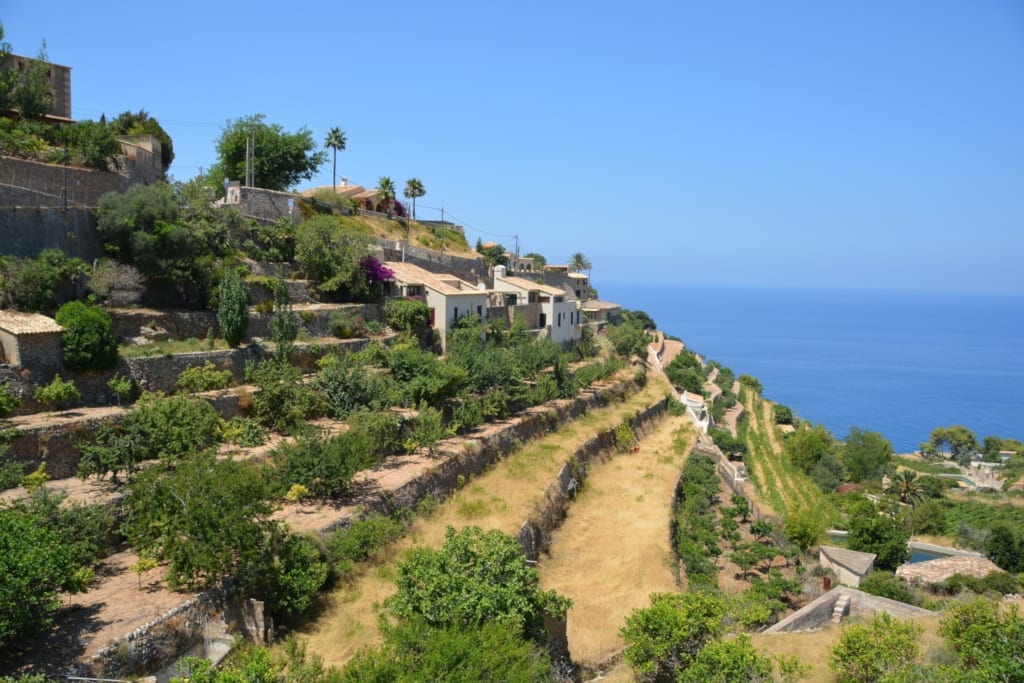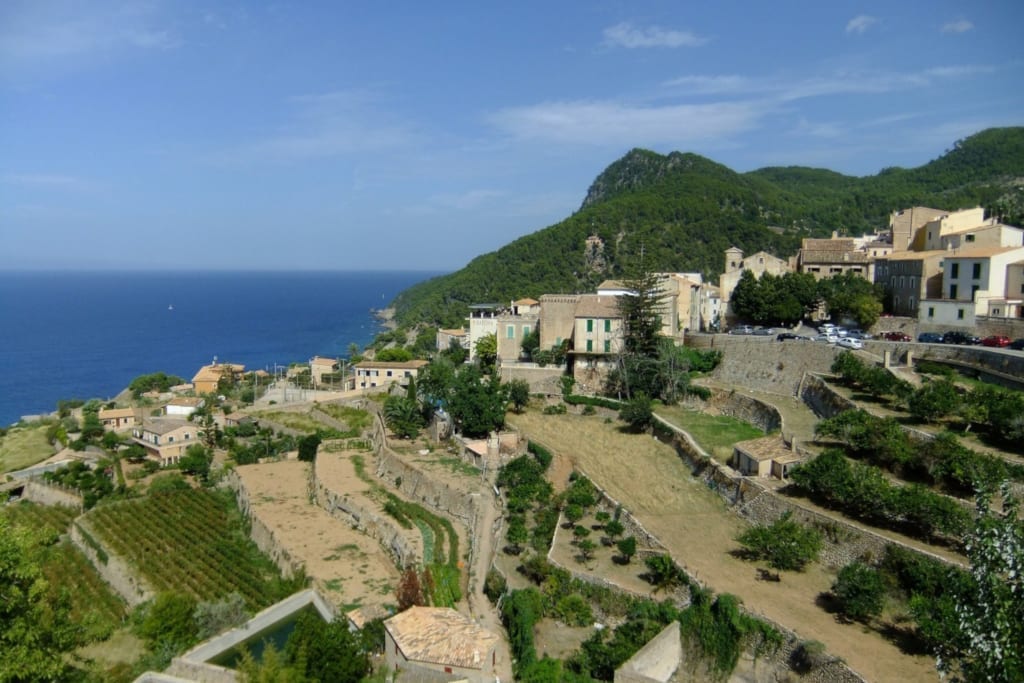 1. Southern Tramuntana Coastal Road
In the southern part of the Tramuntana Mountains, you will find one of the most popular and best cycling routes, the coastal road linking the town of Esporles with the picturesque port town of Andratx. The route does not feature a sustained climb, instead you will find a series of short hills so it is ideal for amateur cyclists and those wanting to build up their stamina.
Starting at Esporles, simply head to Banyalbufar and soon, you will find yourself on the Ma-10; which will take you all the way into Andratx. It is a stunning ride; which passes through two of the most beautiful villages on the island and provides you with incredible views of the Mediterranean on your right hand side and the rugged, mighty Puig de Galatzo peak on your left. It's a well-surfaced and wide road with a lot less traffic than many of the other routes in Mallorca and has fun, twisting turns.
The route takes you into Banyalbufar, a small picturesque and authentic coastal hillside town located in a cleft in the Serra de Tramuntana's seaward wall and steeped in history and authentic Mallorcan culture. Those wishing to escape the touristy side of Mallorca will fall in love with this traditional town; which shows little signs of tourism. A small number of people live in the town because of its remote location.
From Banyalbufar, the route takes you into the very pretty and rustic mountain village of Estellencs. The first thing you will want to do when you come to Estellencs is reach for your camera, the narrow timeworn streets with their flower adorned stone buildings framed by the mountains is picture postcard perfect.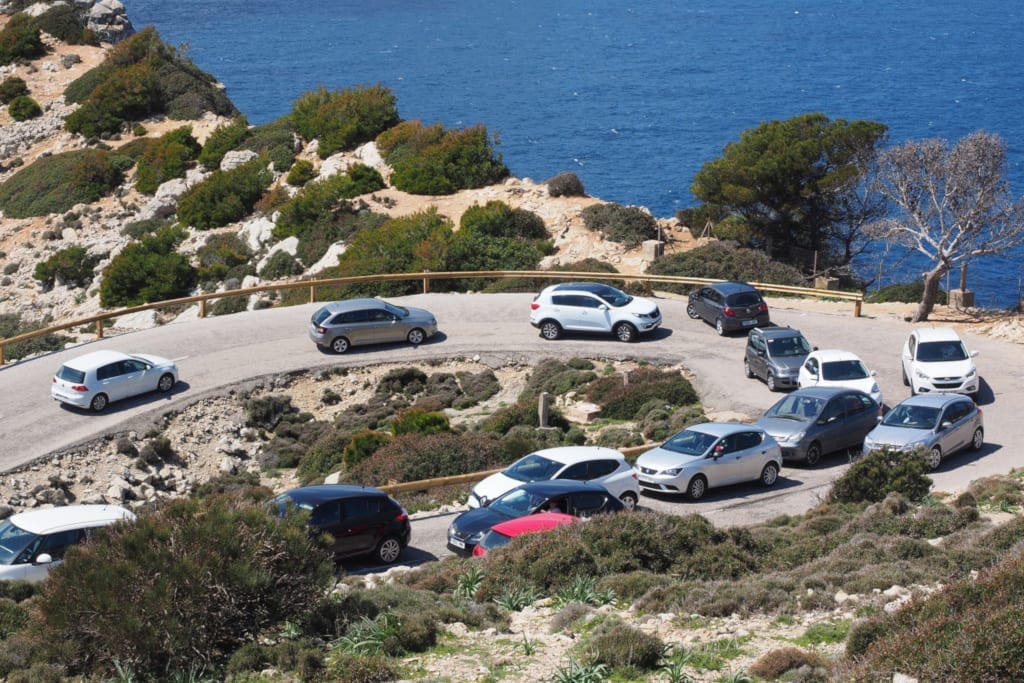 2. Cap de Formentor
Cap de Formentor is one of the most famous and popular cycling routes in Mallorca rivalled only by the Sa Calobra route (number 5 on this list). The route starts at Port de Pollensa, a family-friendly tourist resort; which was once a fishing village and continues for 19 km until you reach the lighthouse at the end of the Cap de Formentor peninsula.
The route is not particularly steep, the longest and most challenging climb is at the start of the journey; which is hilly throughout. With a really well-surfaced and smooth road and incredible scenery, this is a very enjoyable ride.
The Cap can get very busy during the summer months and the narrow and winding access roads can easily get overcrowded. The best time to try this route is early in the morning or off-season.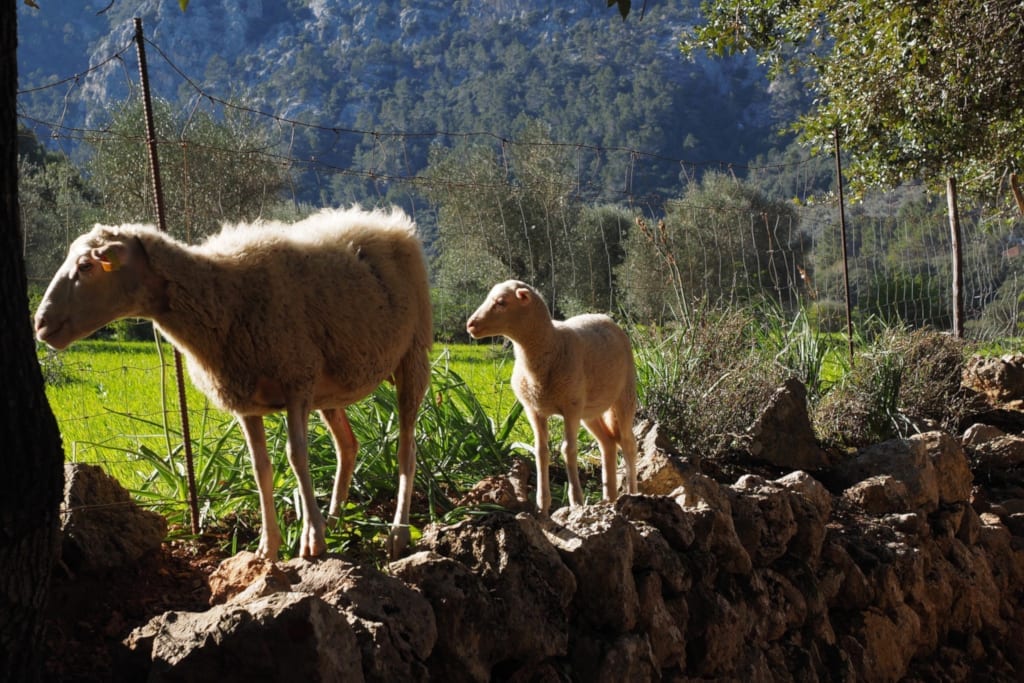 3. Alaró – Sóller
This 37 km route is for strong riders and includes 900m of climbing. It begins in the quiet traditional Mallorcan town of Alaró with a gentle ascent into the mountains taking you to the idyllic, secluded village of Orient. You then have a further short ascent followed by a descent on a scenic country road framed by forest.
The best part of the route is the final stage, Coll de Soller with multiple hairpin bends and incredible views. Most cars do not take this route preferring instead to take the tunnel under the mountain, so you shouldn't find and any traffic to ruin your fun. The descent into Sóller is impressive with tight hairpins every 200m or so for around 6km.
Sóller is an old Mediterranean town, designed around narrow streets with traditional style residential townhouses and is very popular with tourists & day trippers.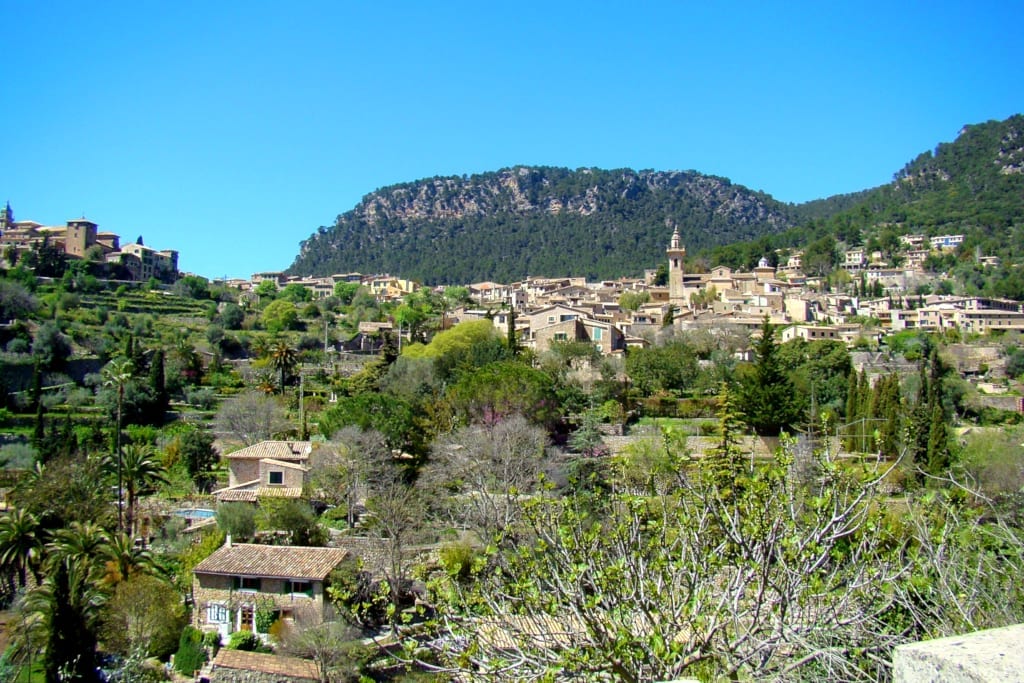 4. Sóller to Valldemossa
The MA-10 road from Soller to Valldemossa is only 21.5km in length with gentle gradients; which means it is suitable for riders of all abilities. This route has everything you could want for an enjoyable day on a bicycle, a well-surfaced twisting road, amazing views of the Mediterranean sea and Tramuntana Mountains combined with visits to the small mountain-coastal village of Deià and the cobbled lanes of Valldemossa.
Whilst you are in Valldemossa, we recommend that you try Coco de Patata, a sweet tasting potato pastry; which is sold in every bakery in the village.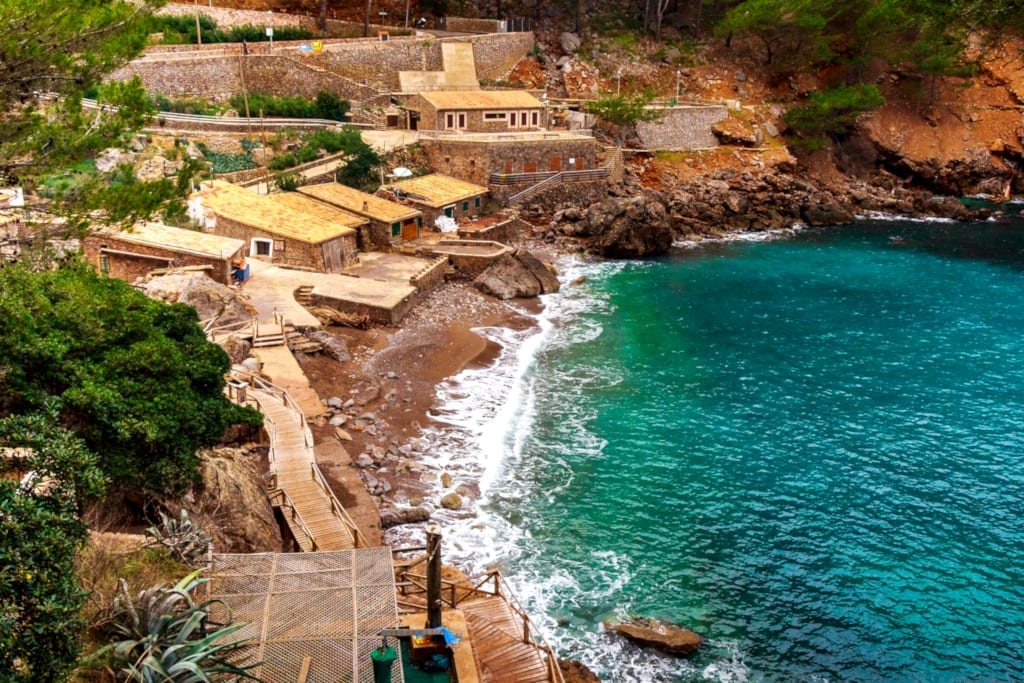 5. Sa Calobra
Sa Calobra is a small village on the coast that is widely regarded as having the best unspoilt cove on the island. It also has a hidden beach and an incredible gorge – Es Torrent de Pareis. Tourists flock to this location in their hundreds all year around to admire the jaw-dropping scenery and to enjoy the incredible journey there with its twisting roads and spectacular views.
With a 800m descent over 12km and the infamous 270 degree loop known as the 'Knotted Tie' and incredible mountain views of Mallorca's highest mountain, Puig Major, the road to Sa Calobra is an adventure in its own right.
Sa Calobra is the most enjoyable cycling climb in Mallorca and is one of the more challenging climbs and best cycling routes on the island. Unfortunately, the road can get very, very busy so we recommend an early morning trip or out of season visit.

If you enjoy getting out on the water, there are plenty of opportunities available on the island. With hidden bays that can only be accessed by boat, perfect non-tidal waters, 555 km of coastline, incredible weather and stunning views, Mallorca is a boater's paradise. From paddle surfing to diving to jet-ski excursions & cruises, there's a massive choice of experiences to choose from