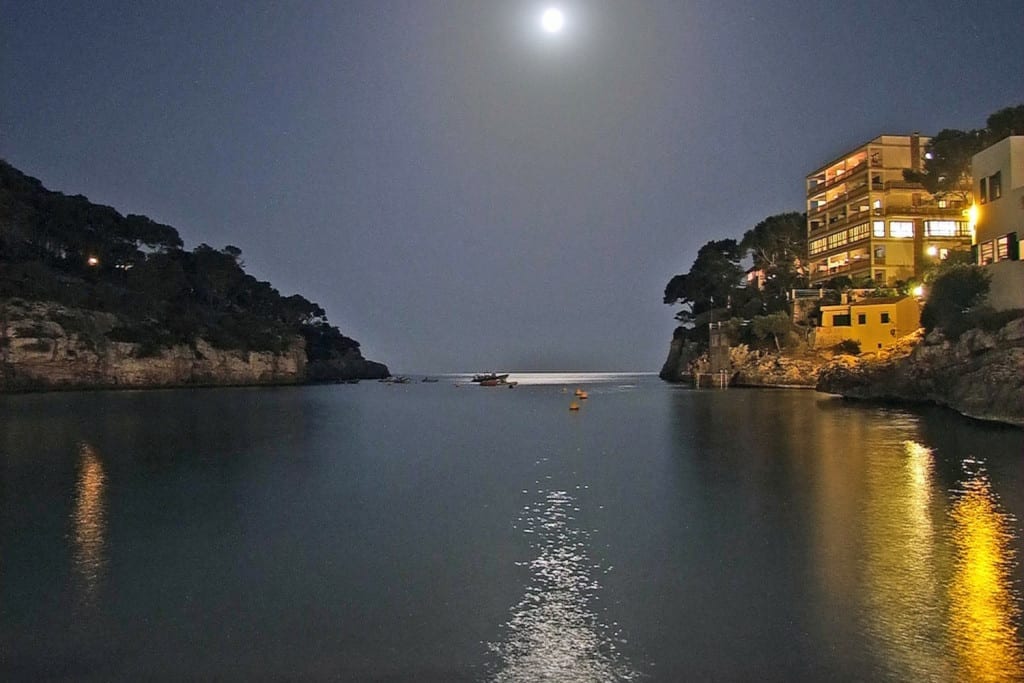 Natural surroundings
Santanyi is a charming inland town located in southeast Mallorca. The town has a rich history that dates back to the 16th century, and it has evolved into a popular tourist destination known for its picturesque architecture, beautiful beaches, and vibrant culture.
Particularly favoured by German tourists, this pretty, rural, authentically Mallorcan town is blessed with beautiful natural surroundings.
One of the most notable features of Santanyi is its historic town center, which has been well-preserved over the centuries. The streets are lined with beautiful stone buildings, many of which have been converted into restaurants, shops, and art galleries. Visitors can take a stroll through the town and admire the honey-coloured architecture, or stop to enjoy a coffee or meal at one of the many outdoor cafes.

This tour takes you to the heart of Majorca's wine country to sample the fruits of a renowned family winery. We'll head to the pretty town of Santa Maria del Cami to visit Bodega Ramanyà accompanied by a typical local lunch.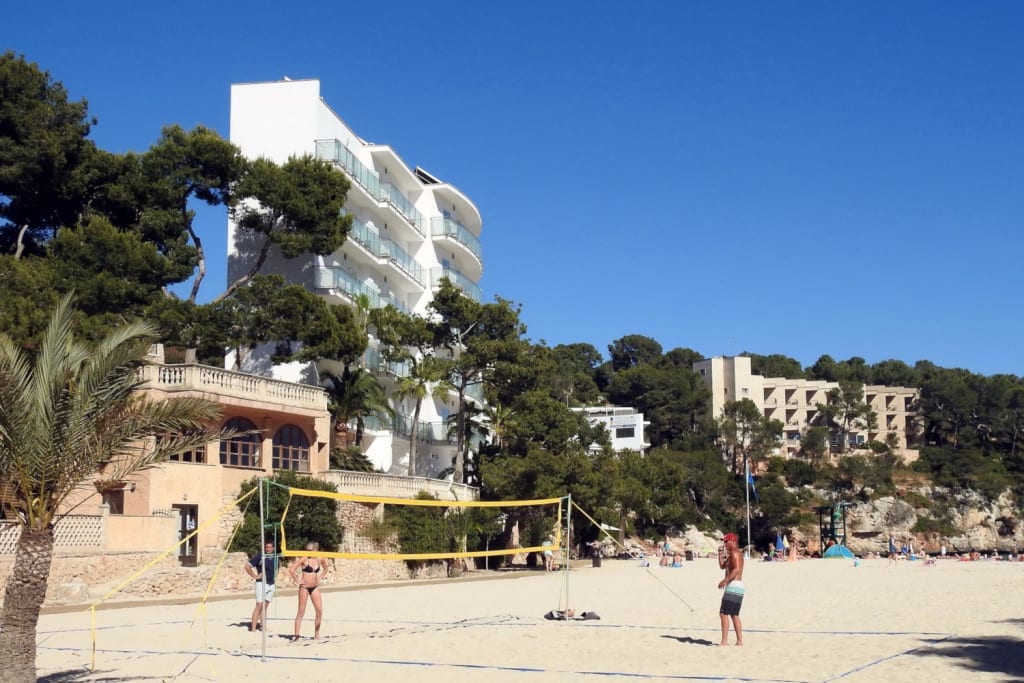 Special quality
With a slow pace of life, quaint cobbled streets and majestic church, Santanyi has a special quality. Sit down on one of the many terraces on the main square (Plaça Major) in front of the church and watch the world go by.
Another popular attraction in Santanyi is its weekly market, which takes place on Wednesdays. This market is one of the largest in Majorca and is a must-visit for anyone who wants to experience the local culture and purchase local goods. From fresh produce to handmade crafts, the market offers a wide range of products that are perfect for souvenirs or gifts.
You're spoiled for choice with laid back eateries and bars and a favourite pastime is to linger over cold drinks and tapas late into the evening.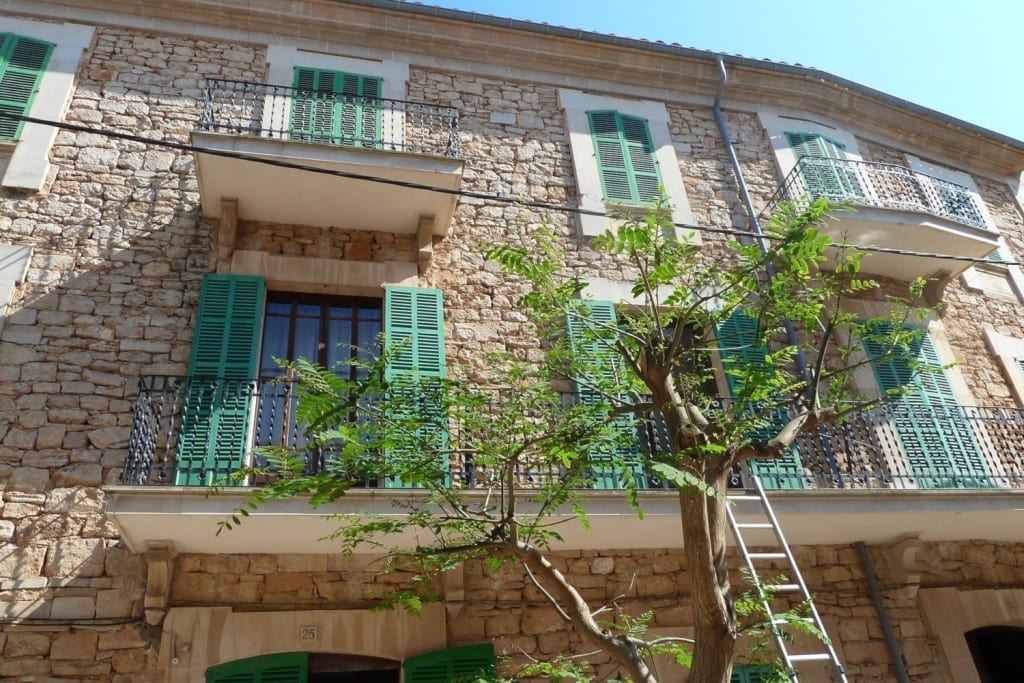 Porta Murdada
Santanyi has an all-year round German community, and it is very popular with the creative types who have made the town their home. As you would expect, the town has many boutiques, trendy shops, galleries & workshops which can be found by exploring the towns numerous nooks and crannies.
Santanyi has an interesting history and part of that is directly linked to the presence of pirates, hence the fortified wall and Porta Murdada (a doorway to access the town) in an effort to defend against pillage.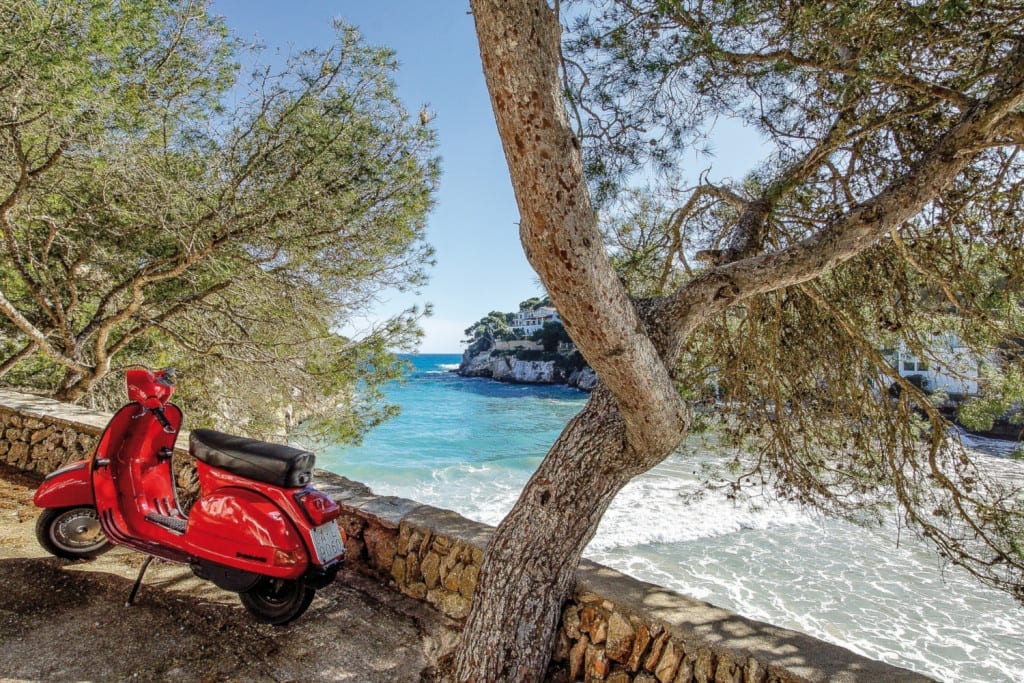 Cala Santanyí
The town has an extensive coastline and beautiful coves, and you can still see part of the past associated with pirates in several of them such as ruins of defensive towers. The local beach is Cala Santanyí; which isn't so local, it is located about 10 kilometres from the town. The 130-metre-long beach is made up of fine, white sand and the waters are ideal for families and snorkelling.

Squeeze the most out of your family holiday in Mallorca! From the buzzing capital of Palma to mystical caves, thrilling water parks and more – it's impossible to choose from. The TUI Majorca Family Pass gives you easy access to some of the best attractions across the island, at a heavily discounted price!