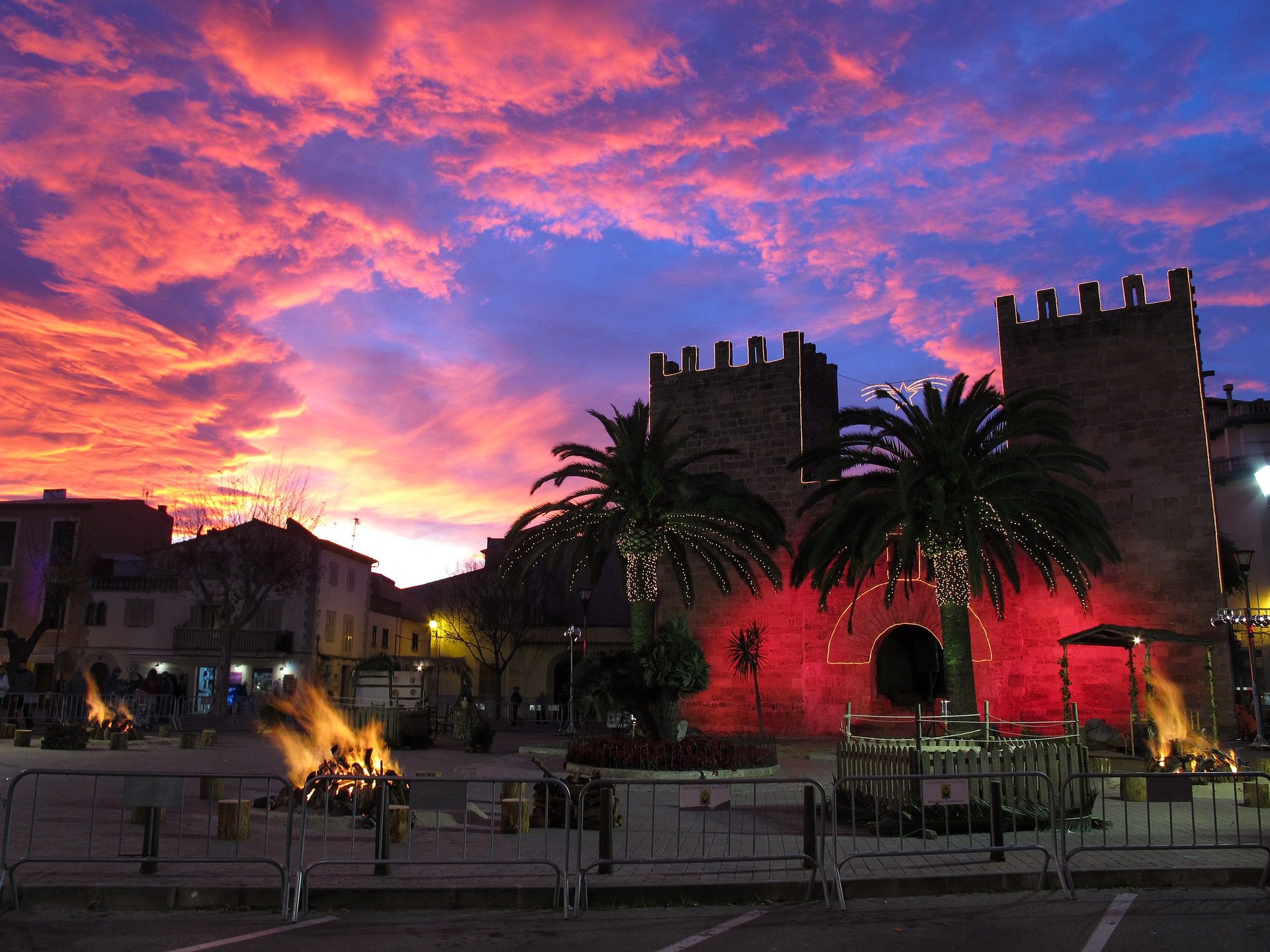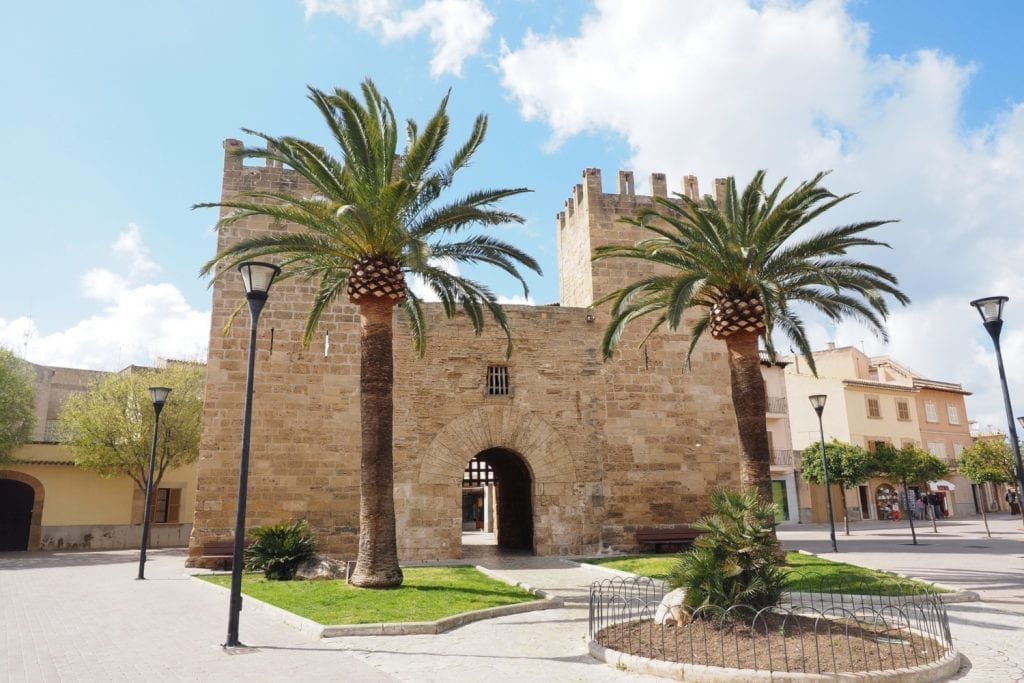 Medieval walled town
Alcudia (Alcúdia) is a beautiful medieval walled town of quiet charm and character in the north-east of Mallorca just a few kilometres inland from the coast.
Surrounded by mighty walls that contain historic mansions, scenic plazas, cafés with beautiful terraces & warm-stone houses, this vibrant town is a year-round destination, providing a rich taste of history and culture and plenty of things to do for tourists.
The town has a long history, dating back to the Roman times. Visitors can explore the well-preserved Roman city walls, which still stand to this day, as well as the ancient Roman theatre and the remains of a Roman market. Alcudia is also home to a number of Gothic churches and chapels, many of which date back to the 14th century.
One of the main attractions in Alcudia is its stunning beaches. With over 14 kilometres of golden sand and crystal-clear waters, visitors can enjoy a wide range of water sports, from swimming and sunbathing to windsurfing and kitesurfing. The town's beaches are also ideal for families, with many offering lifeguards, playgrounds, and restaurants.

See the incredible natural Jack Sparrow cave (or Cueva de los Ladrones), with this jet ski excursion departing from Alcudia.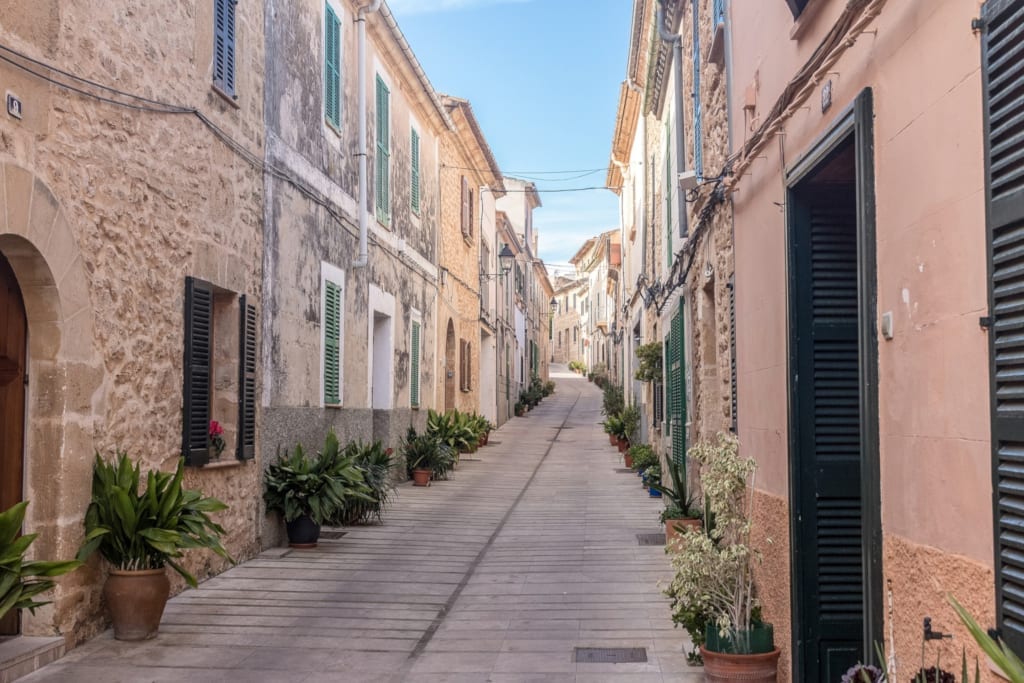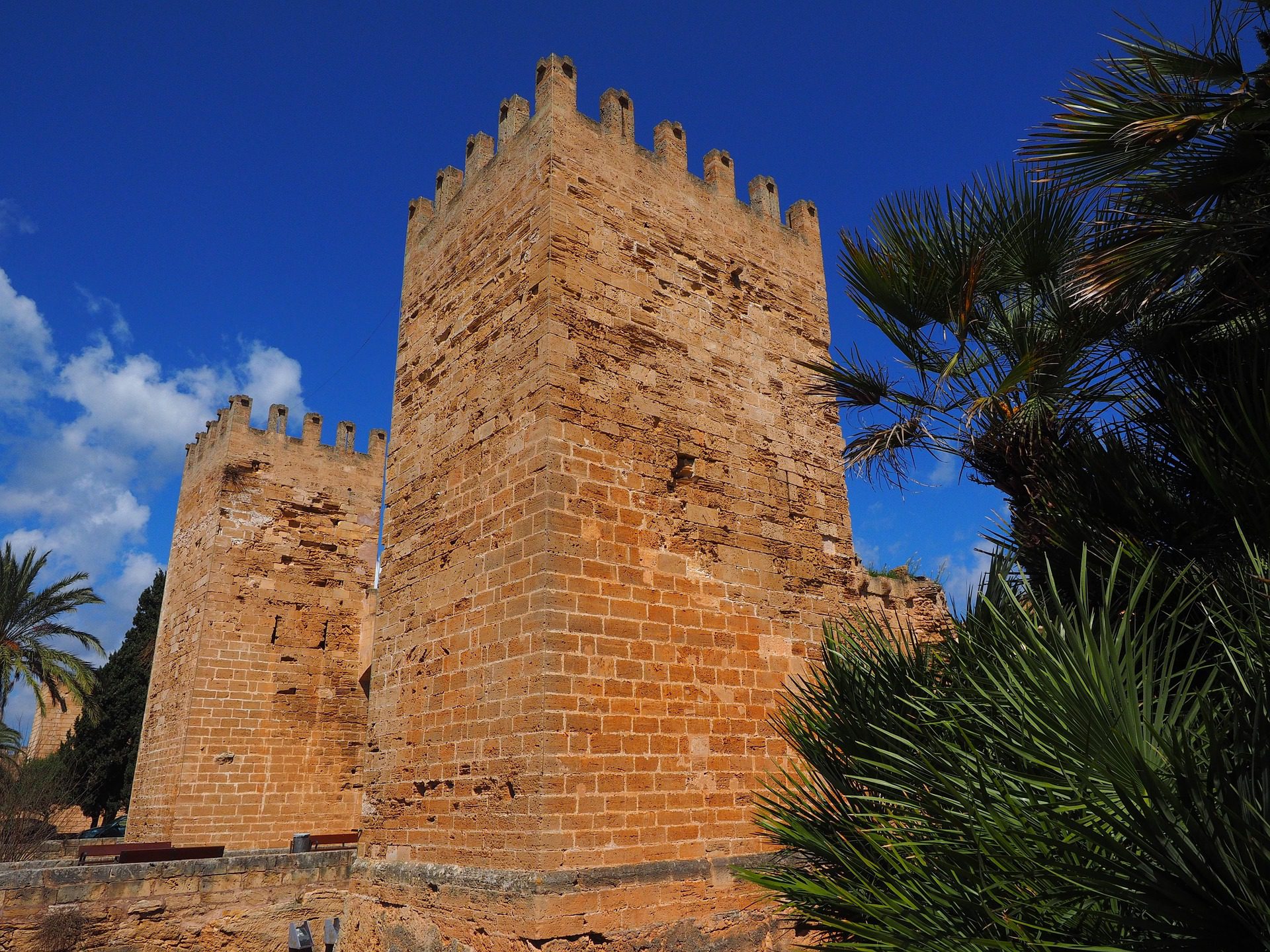 Traditional fiestas and fairs,
The town is Mallorca's largest tourist hub in the north of the island located on a scenic peninsula separating two bays. With an authentic local atmosphere, maze of narrow lanes, historic medieval centre, Casas Señoriales (houses of past nobility) and traditional fiestas and fairs, it is easy to see why this stunning northern town is a draw for tourists all year round.
The town center of Alcudia is a vibrant and lively place, filled with a mix of restaurants, cafes, and shops. Visitors can explore the narrow streets and alleyways, lined with charming houses and flower-filled balconies, and discover a range of local crafts, including pottery, glassware, and textiles.
The remains of Mallorca's prime Roman settlement Pollèntia can be found on the outskirts of the town and within the wall during summer months, there are open-air concerts and theatre performances.
In addition to its rich history and stunning beaches, Alcudia also offers a range of activities and attractions for visitors of all ages. The town is home to one of the island's best water parks – Hidropark, as well as several golf courses, including the Alcanada Golf Club. Visitors can also take a horseback ride along the beach or go cycling through the nearby countryside.
Hidropark Alcudia offers a wide range of fun and exciting activities for visitors of all ages, from thrilling water slides and rides to more relaxed options like lazy rivers and swimming pools.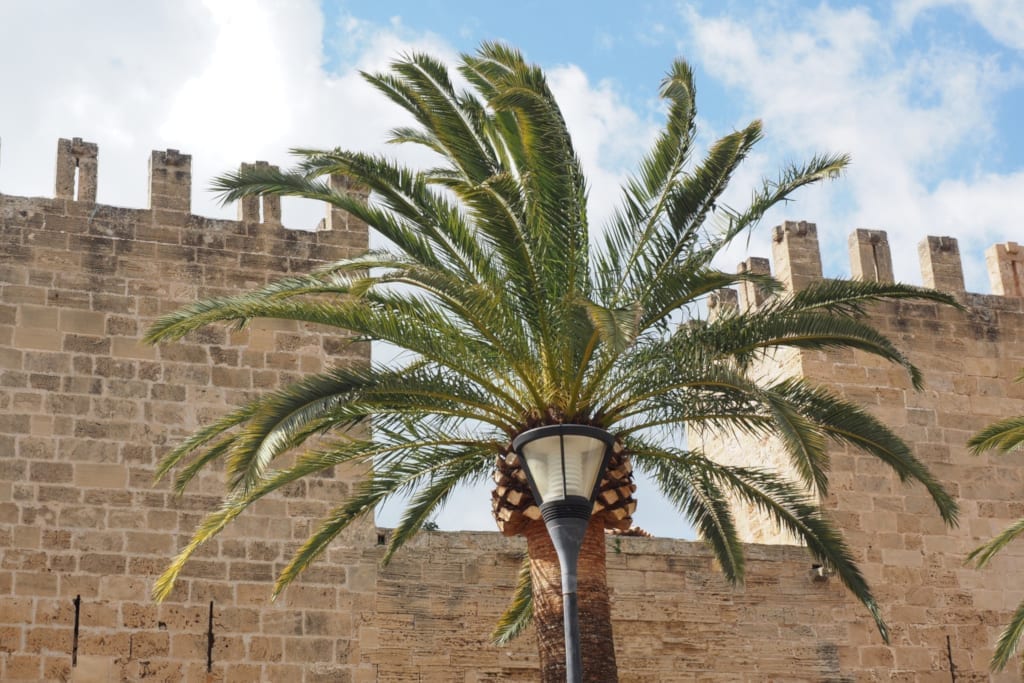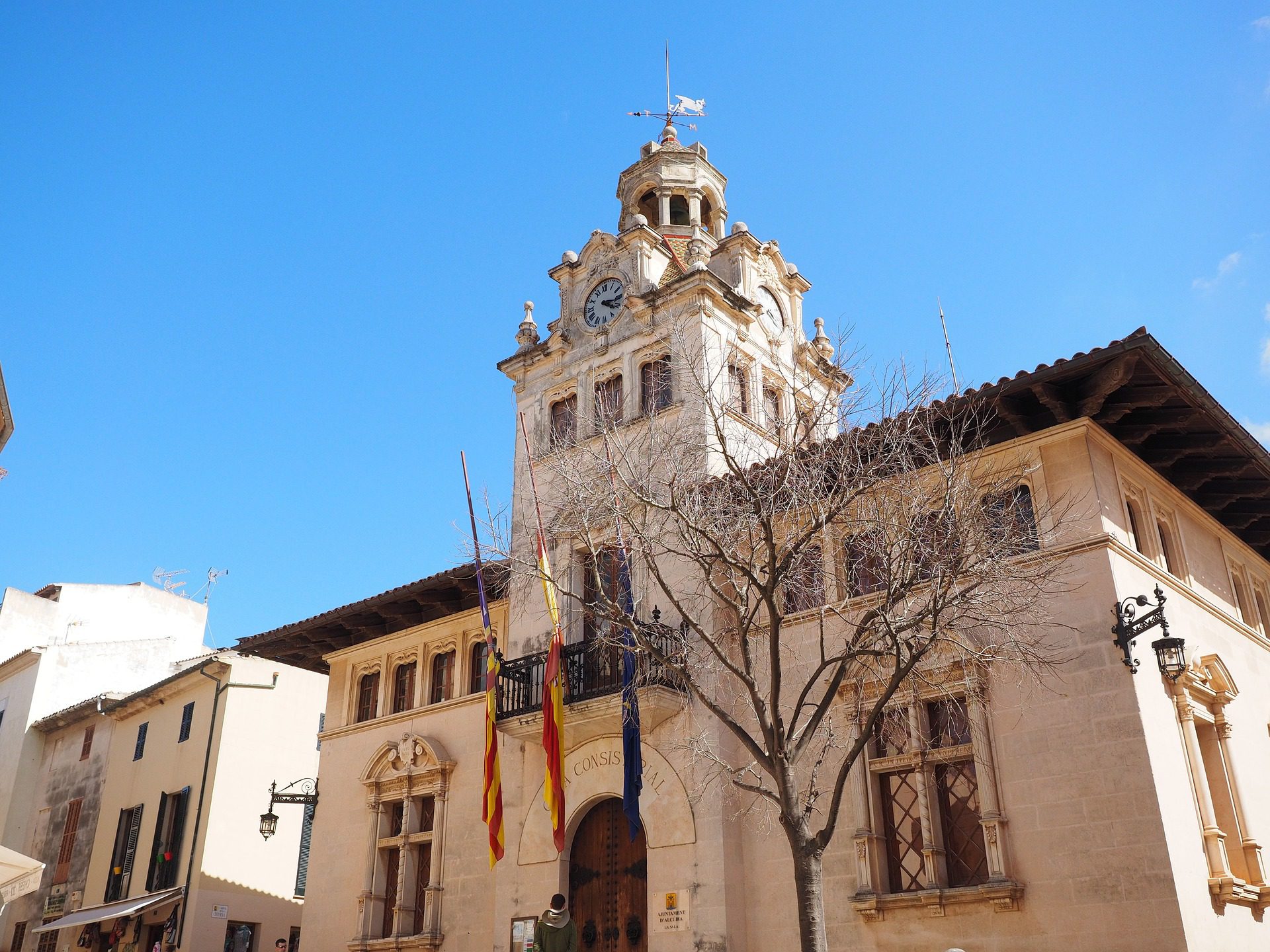 Port d'Alcúdia
Within the pedestrian area of the town, you'll find stylish boutiques selling Mallorcan specialities, top notch restaurants, handicraft shops & an assortment of bars & cafés.
Just 1 kilometre away is the famous holiday resort of Port d'Alcúdia. This is quite typical on the island, many of Mallorca's oldest settlements were built a few kilometres inland to provide security and protection from pillaging pirates.
The main attraction in Port d'Alcúdia is the large beach, which is nearly 3 km long starting from the centre of the port and reaching Playa de Muro. It has many water sports and boating facilities and is a big draw for families.
Nightlife in Alcudia is excellent with an assortment of music bars and clubs including the very popular Banana Club. A nightlife hotspot in Alcudia is Pedro Mas Y Reus (otherwise known as Dollar Street); which is easily the busiest and most thriving place in Alcudia.
In conclusion, Alcudia is a must-visit destination for anyone looking for a mix of history, culture, and outdoor activities. With its stunning beaches, rich history, and vibrant atmosphere, it offers something for everyone. Whether you're looking for a relaxing holiday in the sun or a more adventurous escape, Alcudia is the perfect place to be.
Alcudia tours & experiences

Squeeze the most out of your family holiday in Mallorca! From the buzzing capital of Palma to mystical caves, thrilling water parks and more – it's impossible to choose from. The TUI Majorca Family Pass gives you easy access to some of the best attractions across the island, at a heavily discounted price!