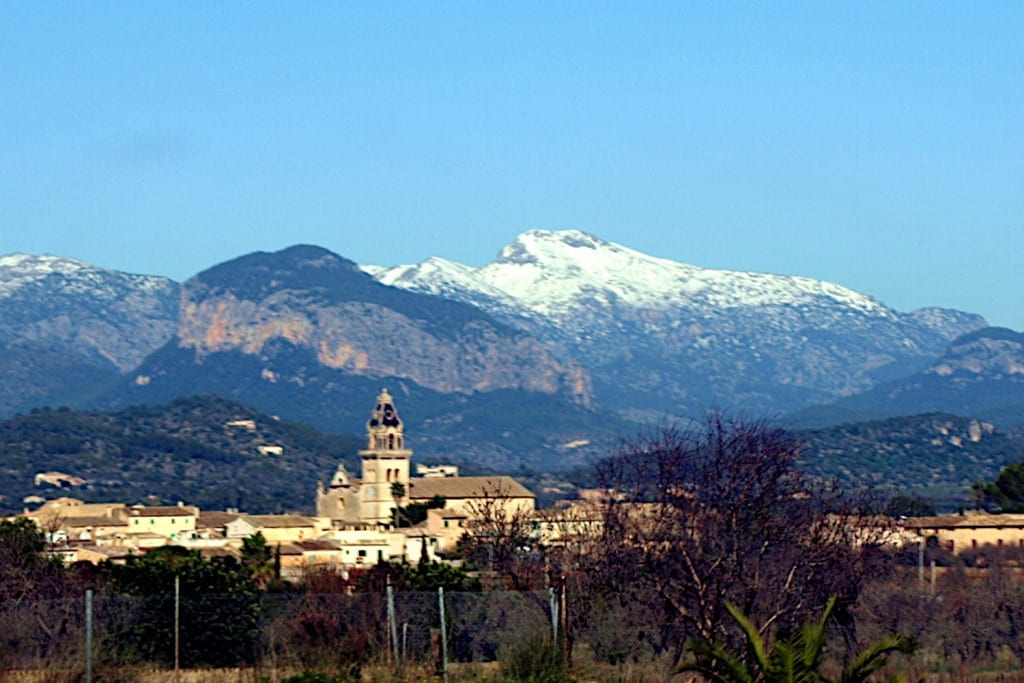 Bodegas Macià Batle
Santa Maria del Cami is a small town located in the heart of Majorca. This charming town boasts a rich history and culture, along with stunning natural beauty and numerous recreational opportunities.
Known by the locals as just Santa Maria, this rural market town is located within the heart of the wine district in central Mallorca and is home to one of the biggest names in wine on the island, Bodegas Macià Batle.
The town's history dates back to the 14th century, when it was founded by King James II of Aragon. Throughout the centuries, the town has maintained its traditional character, with narrow streets lined with charming stone houses, historic churches, and picturesque plazas. One of the most notable landmarks in the town is the Gothic-style Church of Santa Maria, which dates back to the 15th century and is a true architectural gem.
Santa Maria is well-known in Mallorca for its Sunday market and is very well-visited due to the excellent transport links to the town from the rest of the island. The town transforms from sleepy to vibrant as people gather in the marketplace to purchase fresh fruit and vegetables and locally made crafts.
In addition to its rich history and cultural heritage, Santa Maria del Cami is also known for its stunning natural beauty. The town is surrounded by rolling hills and vineyards, and the nearby Tramuntana Mountains provide a breath-taking backdrop. Visitors can take a leisurely stroll along the town's streets and enjoy the Mediterranean climate, or they can venture into the nearby countryside for a more strenuous hike.

This tour takes you to the heart of Majorca's wine country to sample the fruits of a renowned family winery. We'll head to the pretty town of Santa Maria del Cami to visit Bodega Ramanyà accompanied by a typical local lunch.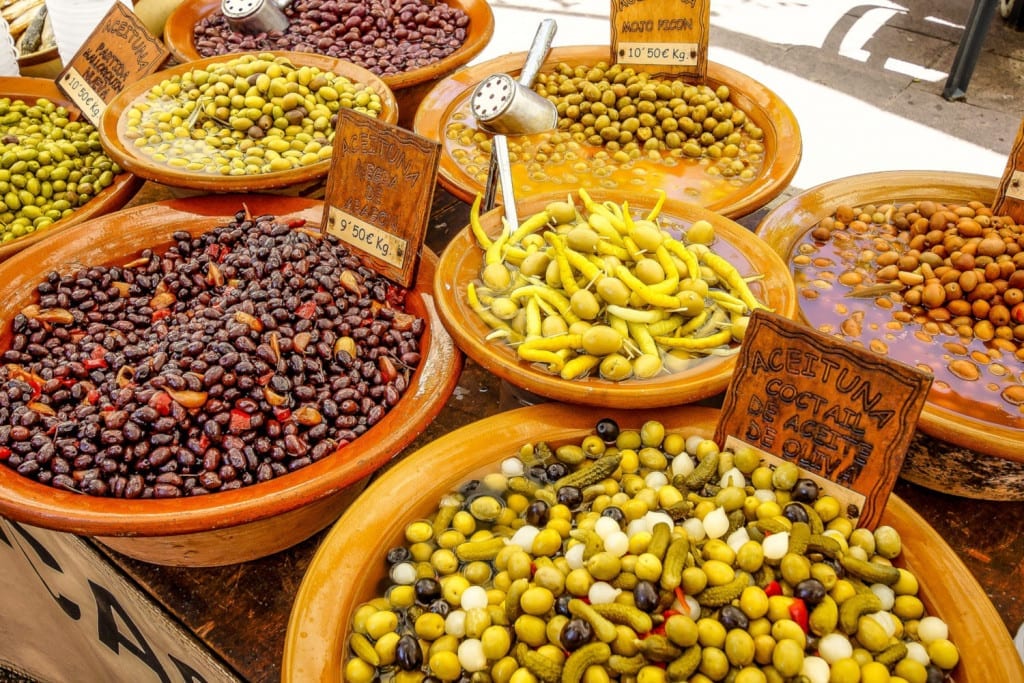 Plaça de la Vila
Located on a flat central plain at the doorstep of the Serra de Tramuntana, Santa Maria is an attractive little town with wonderful views of the Tramuntana mountain range and is surrounded by olive and almond trees and a an increasing number of vineyards.
The town itself has a quiet medieval square, the Plaça de la Vila where you will find the 17th century Town Hall. Narrow streets, pretty squares and a good choice of shops, restaurants and cafes all help to retain this picturesque, authentic Mallorcan town's reputation as one of the island's creative centres.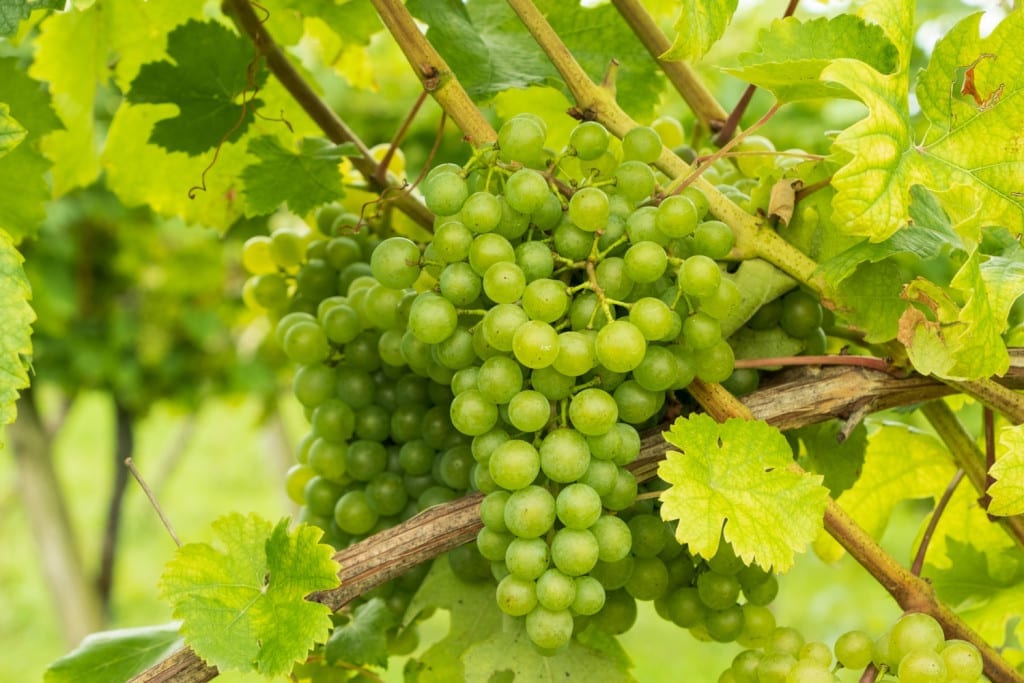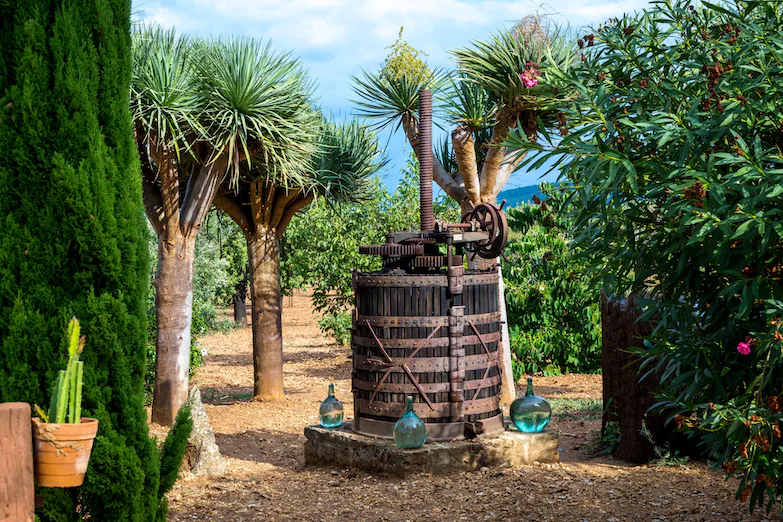 Roba de llengues
'Roba de llengues' is manufactured in Santa Maria, this is a cotton material with very bright zigzag patterns often used to make bedding, curtains and upholstery. You will see examples of this for sale in most markets around the island.
Despite a high demand for the county-style fincas from International buyers, the population of Santa Maria remains mainly locals.
For those seeking recreation and adventure, Santa Maria del Cami offers a variety of activities and attractions. There are numerous outdoor sports available, including hiking, cycling, and golf, and the nearby beaches are perfect for swimming, sunbathing, and water sports. The town is also home to a vibrant local market, where visitors can sample fresh local produce, handcrafted goods, and traditional Majorcan specialties.
Despite its small size, Santa Maria del Cami is a lively and dynamic town that offers something for everyone. Whether you are looking for history and culture, natural beauty, or recreation and adventure, this charming town is sure to leave a lasting impression. Whether you're a local resident or a visitor, Santa Maria del Cami is a special place that is sure to be cherished for generations to come.
In conclusion, Santa Maria del Cami is a must-visit destination for anyone who wants to experience the best that Majorca has to offer. With its rich history and culture, stunning natural beauty, and numerous recreational opportunities, this charming town is sure to be a highlight of any trip to the Balearic Islands.

Squeeze the most out of your family holiday in Mallorca! From the buzzing capital of Palma to mystical caves, thrilling water parks and more – it's impossible to choose from. The TUI Majorca Family Pass gives you easy access to some of the best attractions across the island, at a heavily discounted price!