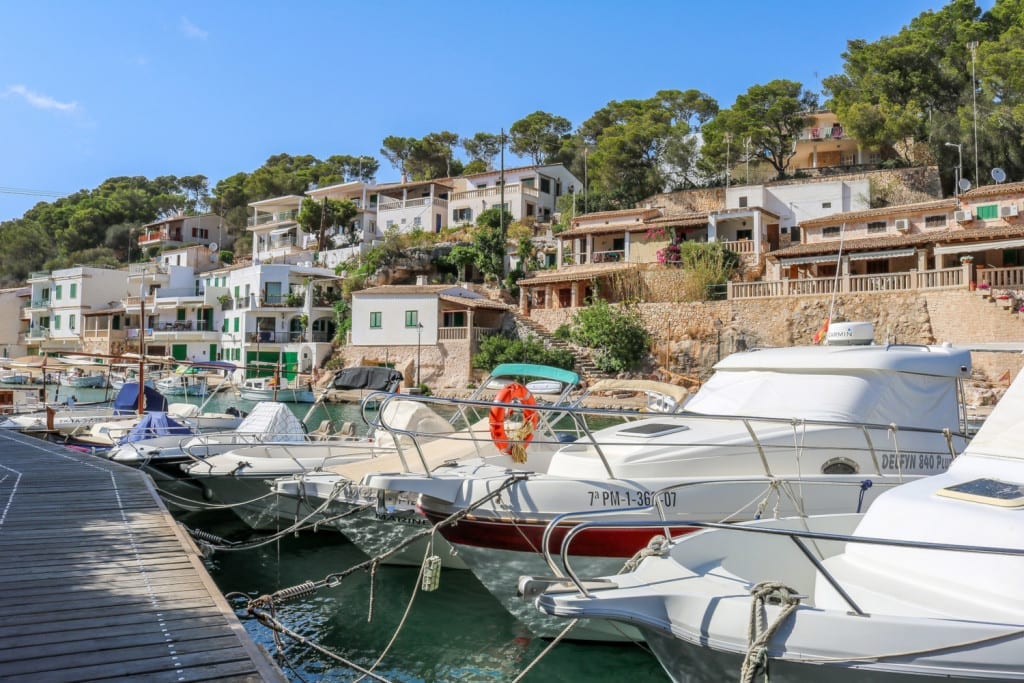 Working fishing port
Cala Figuera is a charming and picturesque town located on the southeast coast of the Spanish island of Majorca. This town is known for its stunning natural beauty, tranquil atmosphere, and traditional architecture. It is a popular tourist destination for those looking to escape the hustle and bustle of city life and enjoy the peacefulness of a small harbour town by the sea. It is located around 60 km from Palma and to this day, it remains a working fishing port.
Beautiful painted houses with slipways reaching down to the water's edge, steep scrubby escarpments, fig trees and crystal waters all help to make the town impossibly pretty.

Discover more of Mallorca's southeast coast than you likely could alone during this boat ride to Cala Es Marmols, a secluded beach accessible only by boat or a long and tiring walk. Along the way, admire the coves of Cala Llombards and Cala s'Almunia from a new vantage point, before enjoying free time to swim in the waters off Cala Es Marmols.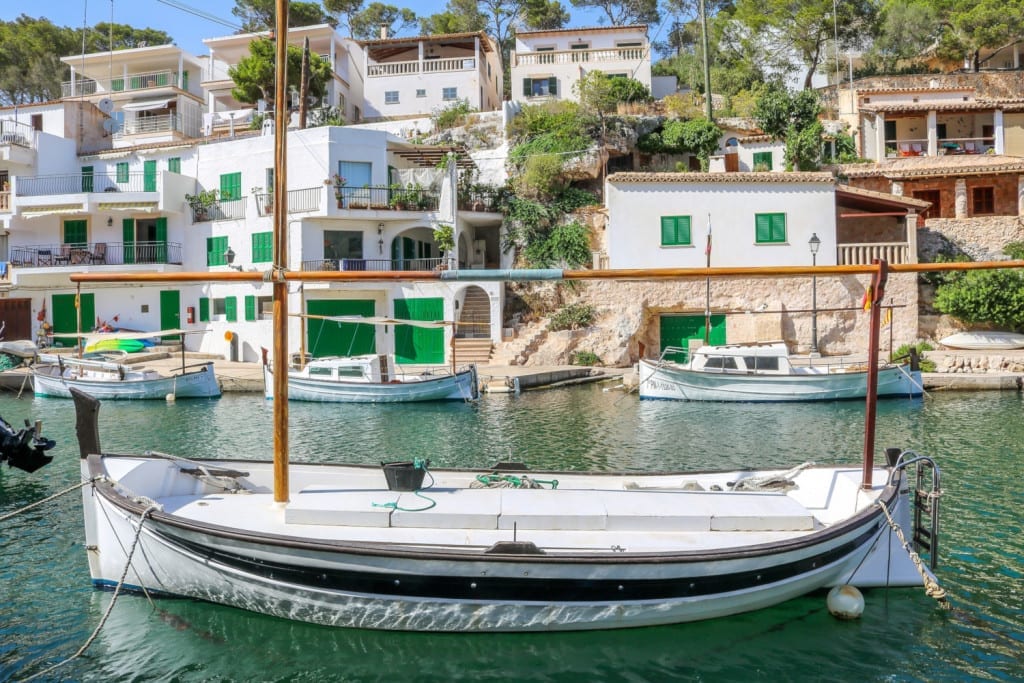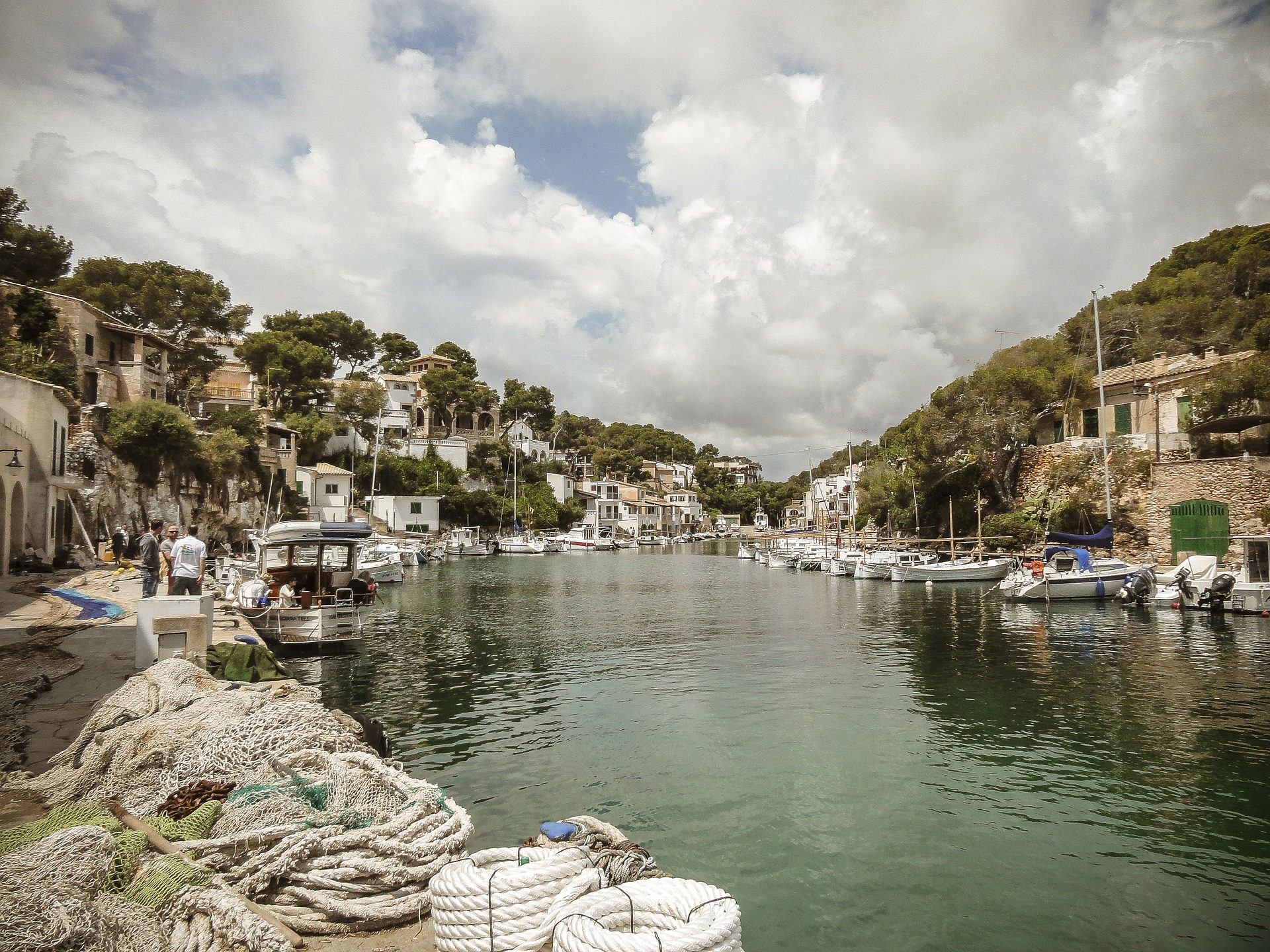 Traditional fishing town
Despite being located to some of Mallorca's busiest resorts, Cala Figuera does not have a touristy feel to it, you'll see a few yachts lining up beside the smaller working boats, apart from that it really does retain a feeling of a traditional fishing town especially at dawn when the catch comes in and the fish are offloaded.
One of the main attractions of Cala Figuera is its small and secluded cove, which is surrounded by towering cliffs and crystal-clear waters.
This stunning natural feature is a favourite among swimmers, sunbathers, and snorkelers, who flock to the area to enjoy the Mediterranean sun and the warm waters.
In addition, the town is home to a small fishing port, where visitors can watch local fisherman bring in their daily catch and sample fresh seafood.
There are no sandy beaches or easily accessible swimming areas in Cala Figuera; which is one of the reasons it remains largely untouched by mass tourism.
Despite its small size, Cala Figuera has plenty to offer visitors. There are a number of local restaurants and cafes serving up traditional Majorcan cuisine, such as paella, sobrasada, and ensaimadas. In addition, there are shops selling handmade crafts, souvenirs, and local products. For those looking for a more active experience, the town offers a variety of water sports activities, such as paddleboarding, kayaking, and sailing.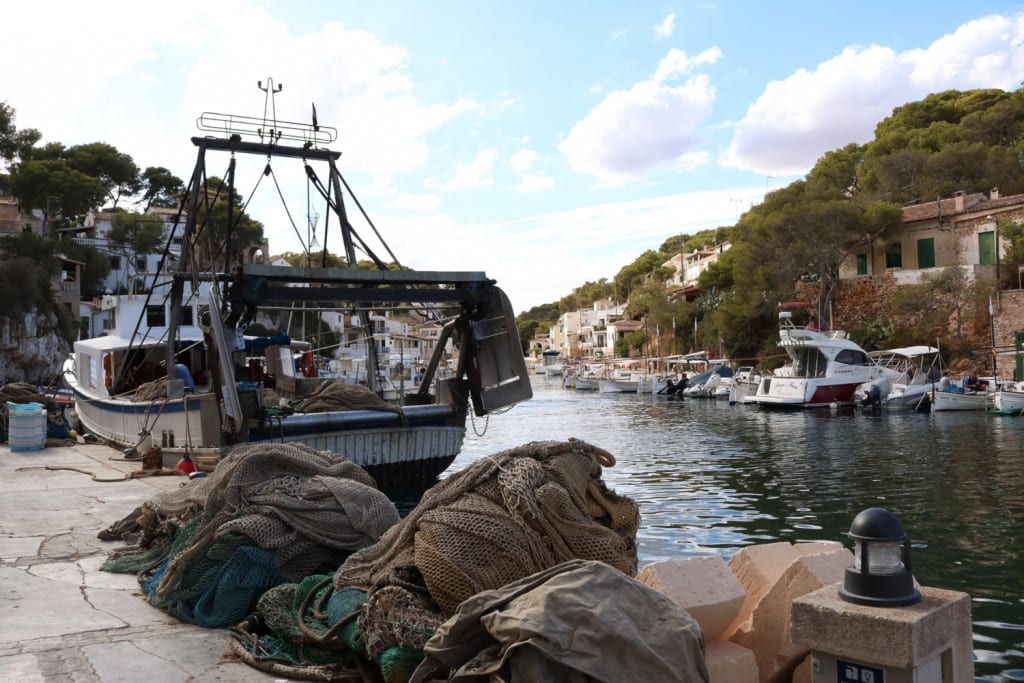 Picturesque traditional residences
Another highlight of Cala Figuera is its traditional architecture, which is characterised by whitewashed buildings, narrow streets, and balconies overflowing with bougainvillea. The town is steeped in history, and visitors can wander through its winding streets, exploring charming little squares, historic churches, and local museums.
The first houses were built here towards the end of the 19th century and today, the town has some of the most picturesque traditional residences in the whole of Mallorca, as well as a number of millionaires' mansions overlooking the scenic harbour entrance.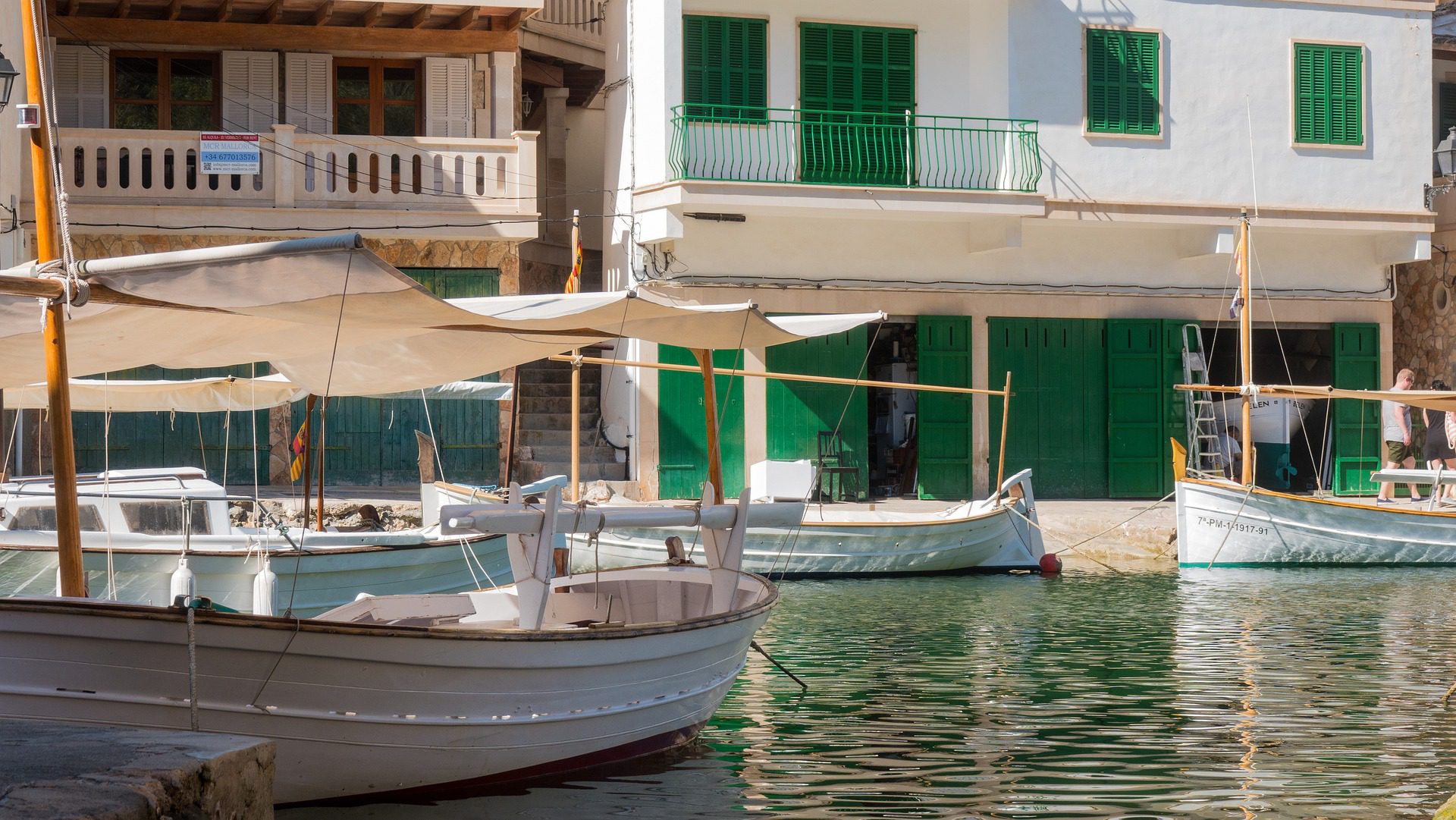 The Beach
The rocky beach of Cala Figuera is recommended by divers and snorkelers, it has crystal clear water, colourful schools of fish and you'll find horn corals clinging to the rocky ground. You'll need to bring your own equipment though because there is nowhere to rent it from.
Overall, Cala Figuera is the perfect destination for those looking to escape the hustle and bustle of city life and immerse themselves in the beauty of the Spanish countryside. With its stunning natural features, traditional architecture, and tranquil atmosphere, Cala Figuera is a must-visit for anyone traveling to Majorca.

Squeeze the most out of your family holiday in Majorca! From the buzzing capital of Palma to mystical caves, thrilling water parks and more – it's impossible to choose from. The TUI Majorca Family Pass gives you easy access to some of the best attractions across the island, at a heavily discounted price!