Best bars, best restaurants - Our favourites
Welcome to our guide on the best bars and restaurants in Majorca. The island has a vibrant and diverse food and drink scene, with plenty of options for all tastes and budgets. Whether you are looking for traditional local cuisine, international flavours, or trendy cocktails, Majorca has it all. From charming bars in hidden alleys to world-renowned restaurants overlooking the sea, our guide will help you discover the best places to eat and drink on the island. So, get ready to indulge in Majorca's culinary delights and explore the best bars and restaurants the island has to offer!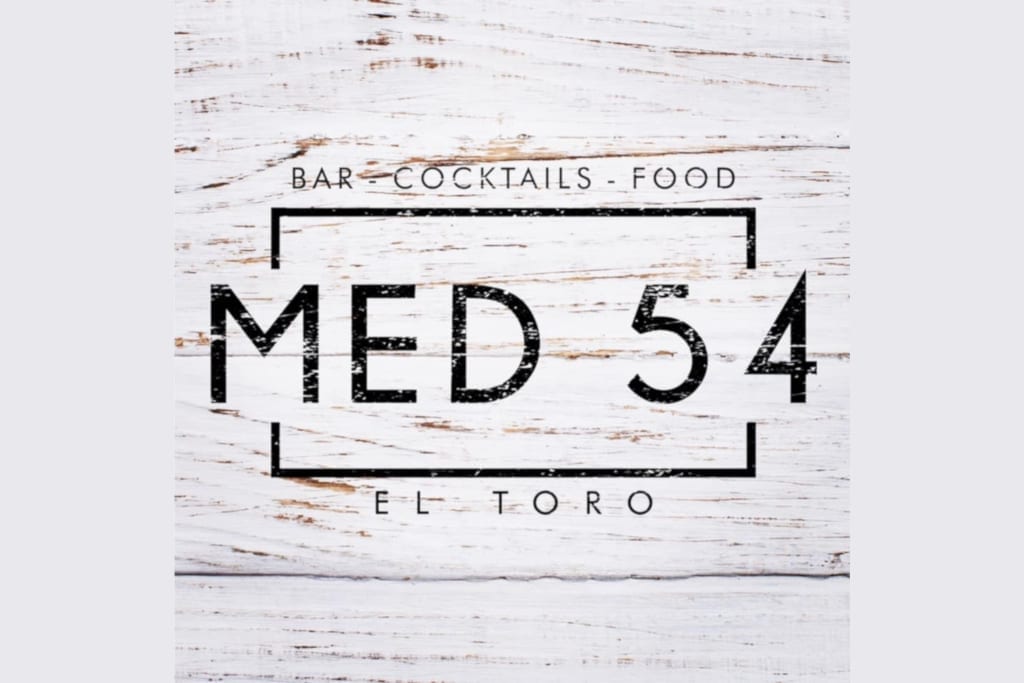 Location: El Toro – Med 54 is a British-Mediterranean style restaurant and bar located in the small and friendly coastal community of El Toro in Calvia and very close to the superyacht marina of Port Adriano. There's a few things that make Med 54 stand out from the crowd, the primary element being the staff that serve here. Their team take great pride in the quality of their service and the standard of their food and drinks. They've just updated their menu, it now includes all their customer's favourites, in addition to a few new tasty options. Quickly becoming one of the most visited and best bars & restaurants in Calvia.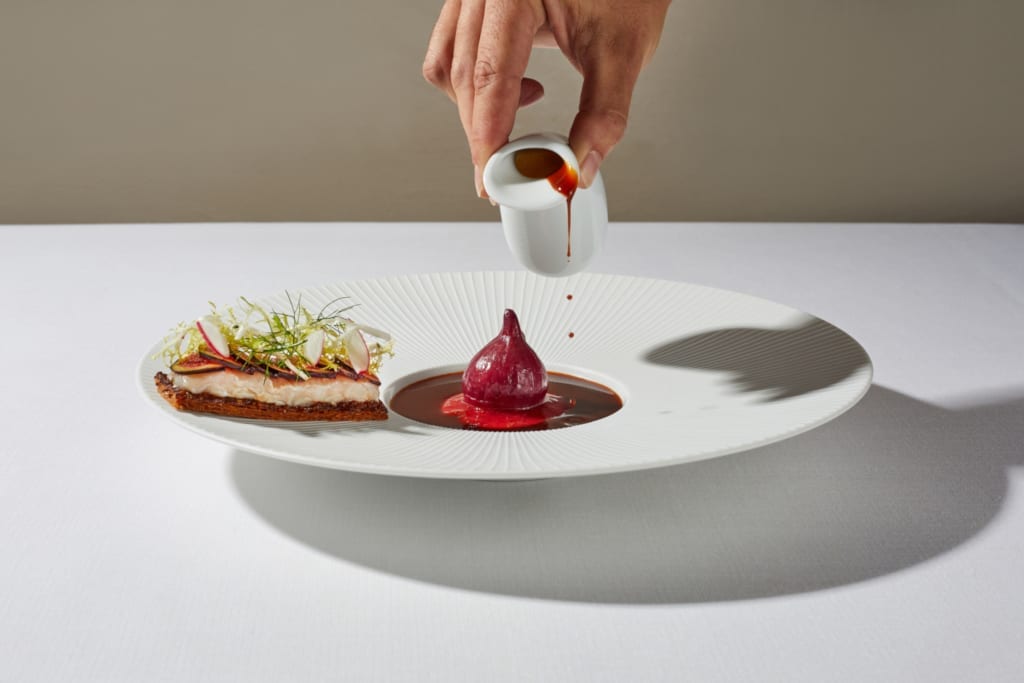 Location: Es Capdellà – Award-winning chef Fernando P. Arellano puts his culinary visions into practice aided by his experience behind the stoves of many famous restaurants. In 2005 Zaranda opened its doors in San Bernardino in the centre of Madrid. Only one year later got a Michelin star. After 5 years in Madrid the restaurant moved, along with all his team, to Mallorca, where they immediately recovered the prized award of the French guide. Ten years later, Zaranda has established itself on the island receiving its second Michelin star in the 2016 guide.
Location: Deià – Es Racó d'es Teix is the only Michelin-starred restaurant in Deià. The chef is Josef Sauerschell who has worked in some of Europe's top kitchens and has a love for the traditional cuisine of Mallorca. The restaurant is located in a stunning location with great views of the village and Teix mountain from the large terrace. Josef creates delicious Mallorcan influenced Mediterranean cuisine making the most of fresh produce from the local area. They also serve a superb choice of carefully selected wines.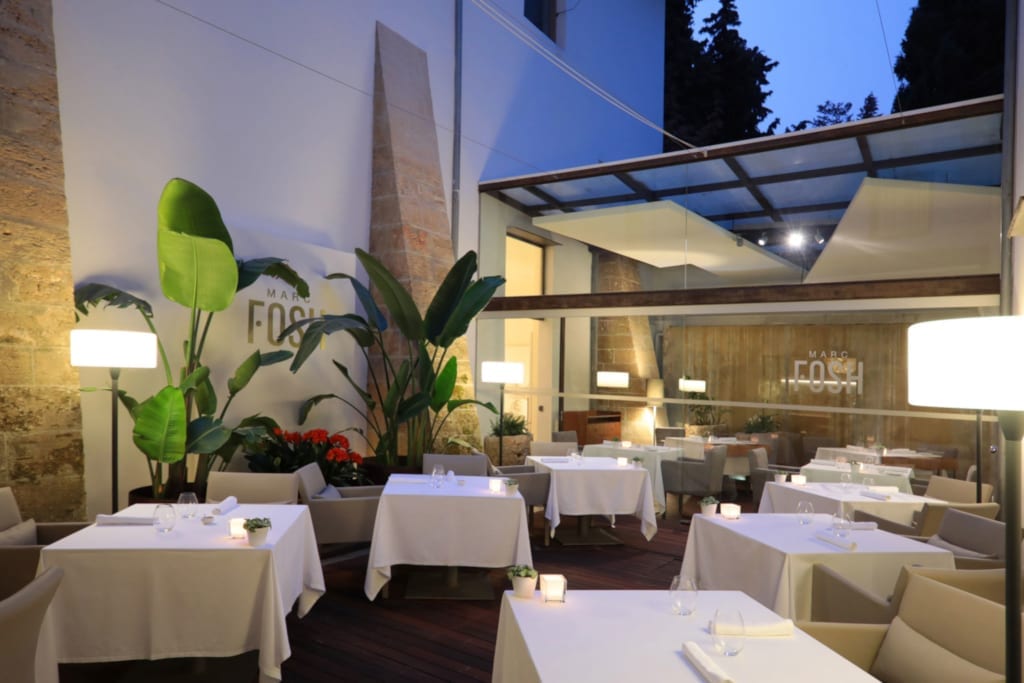 Location: Old Town Palma – Housed in the stylish surroundings of the 17th century Hotel Convent de la Missió, Marc Fosh restaurant combines Michelin Starred cooking with a modern, relaxed and contemporary space in the old town of Palma de Mallorca. They serve tasting menus that highlight the best local produce they can source from across the Balearic Islands, with ideas and inspirations from all over the Mediterranean and an emphasis on clean flavours and seasonal ingredients. For more exclusive dining options, their intimate private space is available for exclusive hire.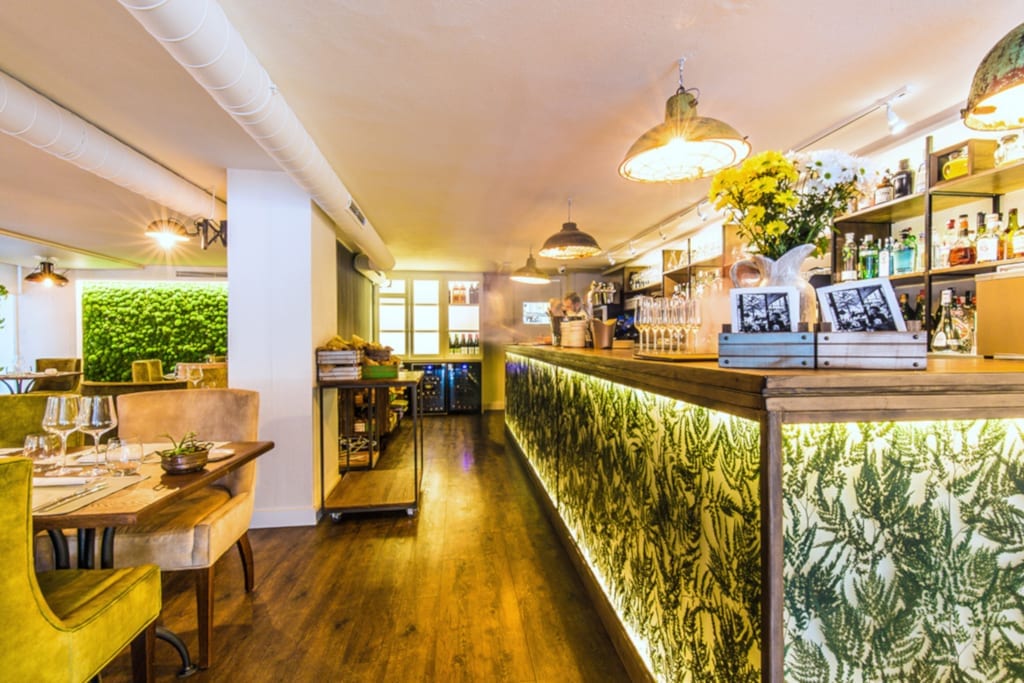 Location: Palma – Born in Buenos Aires with Mallorcan blood and family, Adrian is passionate about the island and its cuisine. As a chef, Adrian has worked in Paris and London but really made his name in the difficult and saturated dining scene in Moscow where he worked for 10 years. The lunch menu and tasting dinner menus are very creative with a great price of just €35 for lunch and €60 for dinner. Adrian's menus are derived from his experience working in Mallorca, London, Paris and Moscow. The restaurant serve a careful selection of wines with which to accompany their dishes.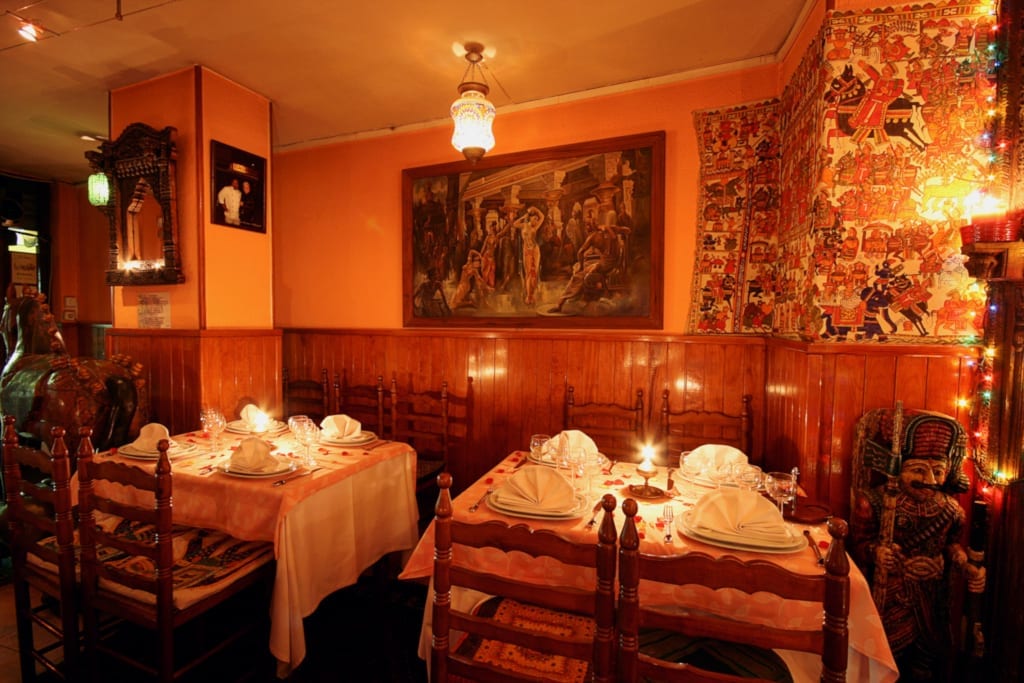 Location: Santa Catalina, Palma – Basmati offers high quality home-made Indian cooking in a traditional and comfortable environment. The Basmati menu changes every day, so anyone who goes two days in a row will be able to taste a different selection. The wide variety of dishes on offer are full of flavour. All items are expertly and caringly prepared by the restaurants owner and Chef Shahin Awal, who has more than 18 years creative experience in the kitchen. Portions are very generous and prices are reasonable. Dishes include vegetarian specialities.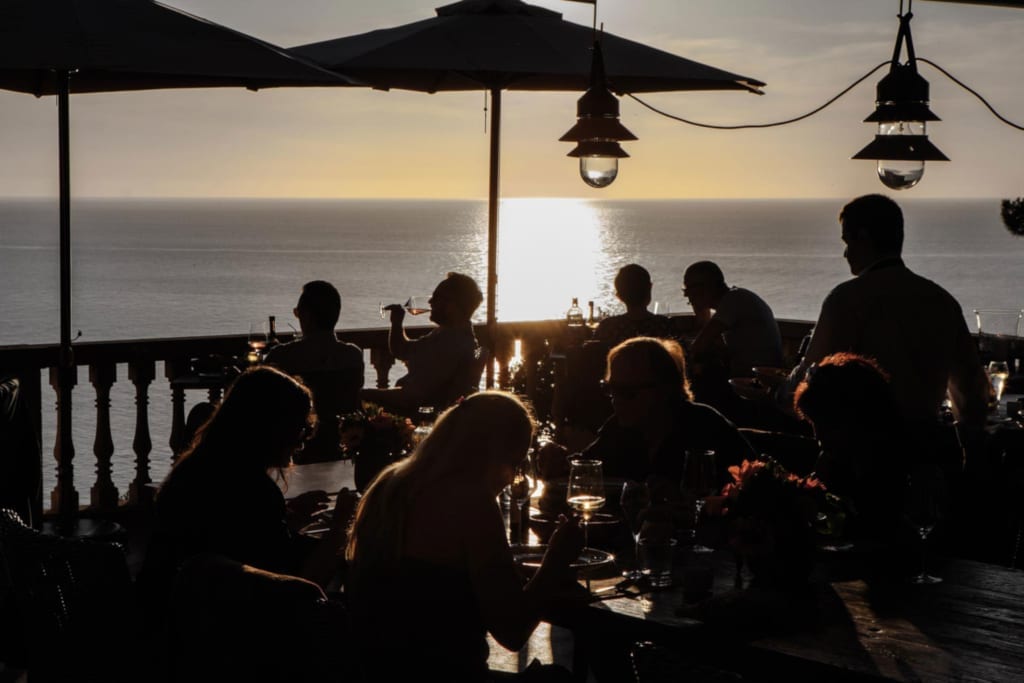 Location: Between Deià and Sóller – Restaurante Béns d'Avall is one of the most famous restaurants on the island due mainly to the incredible views from the terrace but also for the quality of food and service. They specialise in Mallorcan cuisine. Chef Benet Vicens, with Catalina Cifre and their son Jaume take inspiration for their food from the Serra de Tramuntana and local products and flavours. If you wish to eat here, you should always book in advance because the restaurant is located on one of the most visited driving routes on the island and everyone wants to stop there when they see it. The views & food make this venue one of the best bars & restaurants in Mallorca.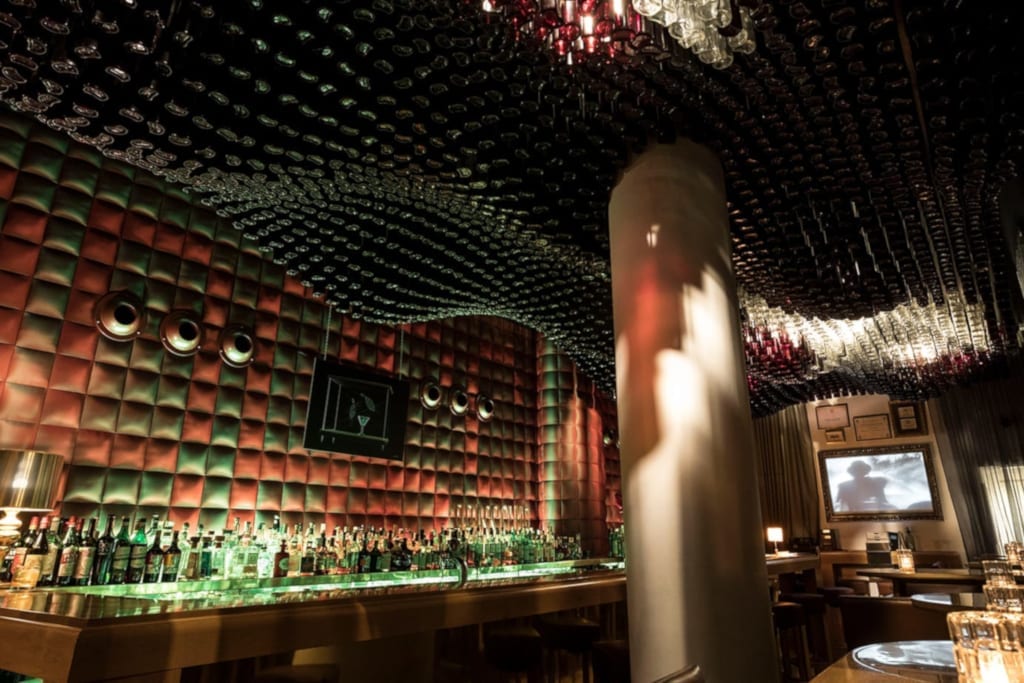 Location: Palma – Led by Rafa Martín, one of the most influential representatives of cocktail-making in the Balearic Islands and the creator of internationally award-winning drinks, Brassclub is much more than a cocktail bar, oozing passion for cocktails from all four walls. Located in Passeig Mallorca de Palma, one of the most central and cosmopolitan areas of the city, it is the perfect place to relax for the evening after a long day at work or enjoying the weekend nights (they are open on Sundays). If you're looking to be adventurous, a team of cocktail makers will be on hand to choose the perfect drinks for you based on your tastes and preferences.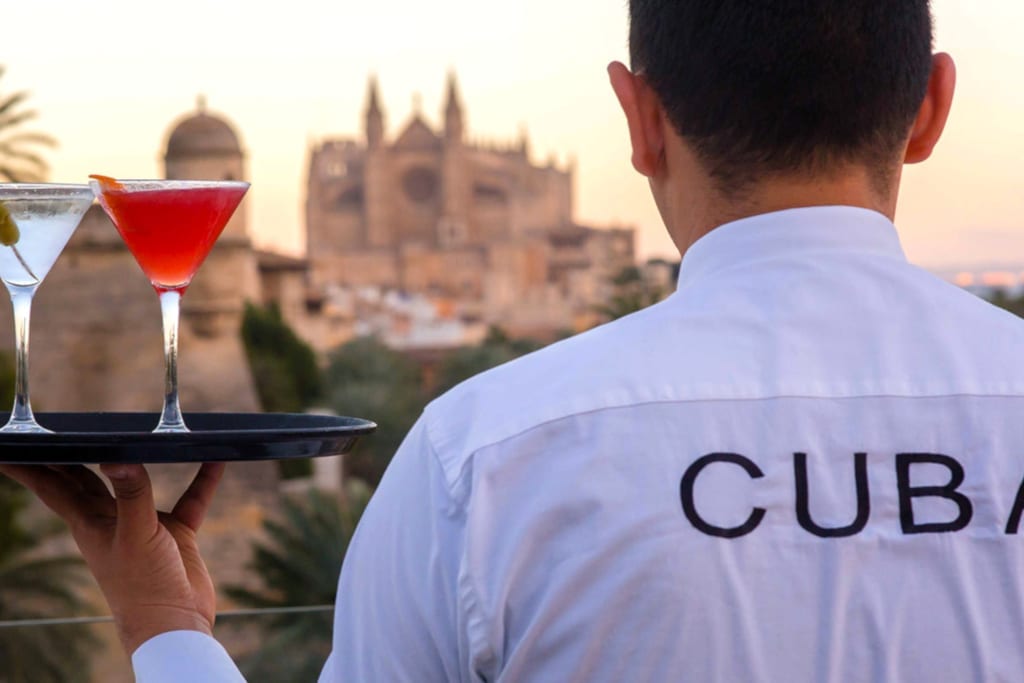 Location: Santa Catalina, Palma – Located on the outskirts of Santa Catalina, the Sky Bar is one of Palma's best kept secrets and one of the best bars & restaurants on the island. Neither hostal nor hotel, Cuba is something in between with a rooftop area that is so popular, it fills up within a few minutes of opening. The cocktails at Sky Bar are infamous and the views of Palma are just incredible. The bar is open to the public from 08:00 to 10:30 hrs / 18:00 to 02:00 hrs during the summer. Sky Bar is open for breakfast, the price for non-guests is €20 per person. Reservations are strongly recommended,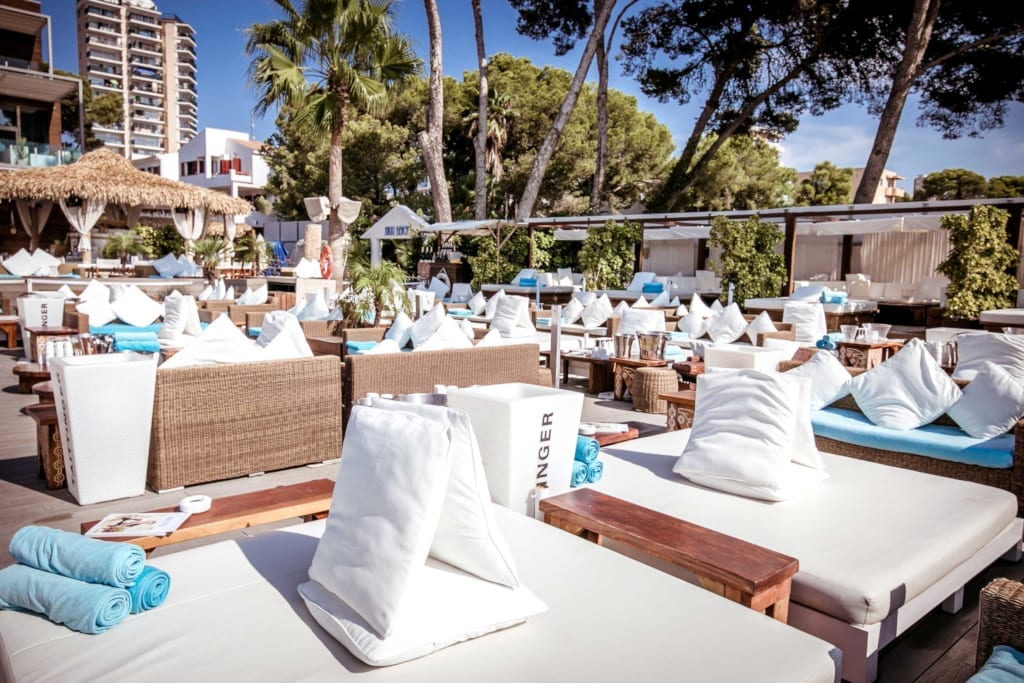 Location: Magaluf – Nikki Beach Mallorca is the epitome of everything that is chic and glamorous about a day at the beach. An enthusiastic, energetic and young team exude passion for hospitality, whether you're having a celebration with family and friends or a landmark event or function. Set overlooking the Isla de sa Porrassa on Calvia Beach, it's a place to relax as Talented chefs whip up glorious dishes and bar staff provide modern twists on traditional cocktails and mocktails. Nikki Beach keeps the Balearic groove fresh all-summer long, with an exciting array of themed events. It's the ultimate beach experience and one of the best bars & restaurants on the island.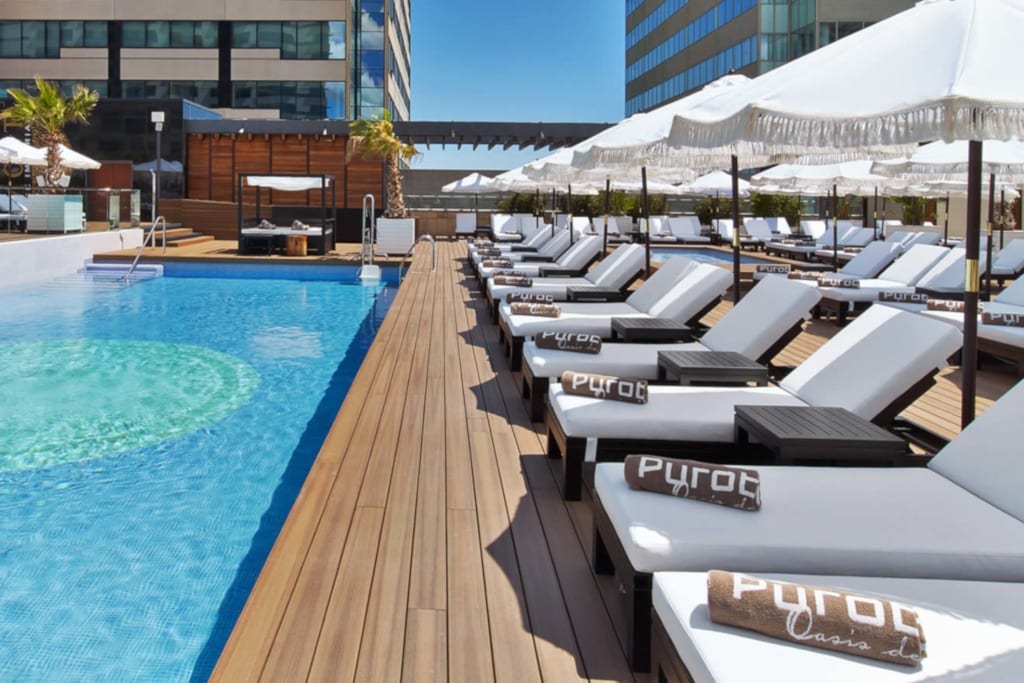 Location: Illetas – A "Oasis del Mar" situated in the lovely resort of Illetas with direct access to the sea. Spend the day by the sea on a comfortable sunbed, enjoy a delicious lunch on their terrace, listen to the sounds of their DJs, relax with a massage, and sip their signature cocktails while having dinner in their restaurant. Their menu, created from a fusion of global cuisine, takes inspiration from flavours, colours and spices of Miami, Marrakech & Melbourne. Healthy, tasty and elaborated with organic ingredients, it is designed with your taste buds in mind! Situated by the seafront, Purobeach Illetas offers spectacular and unforgettable views of the Mediterranean sea.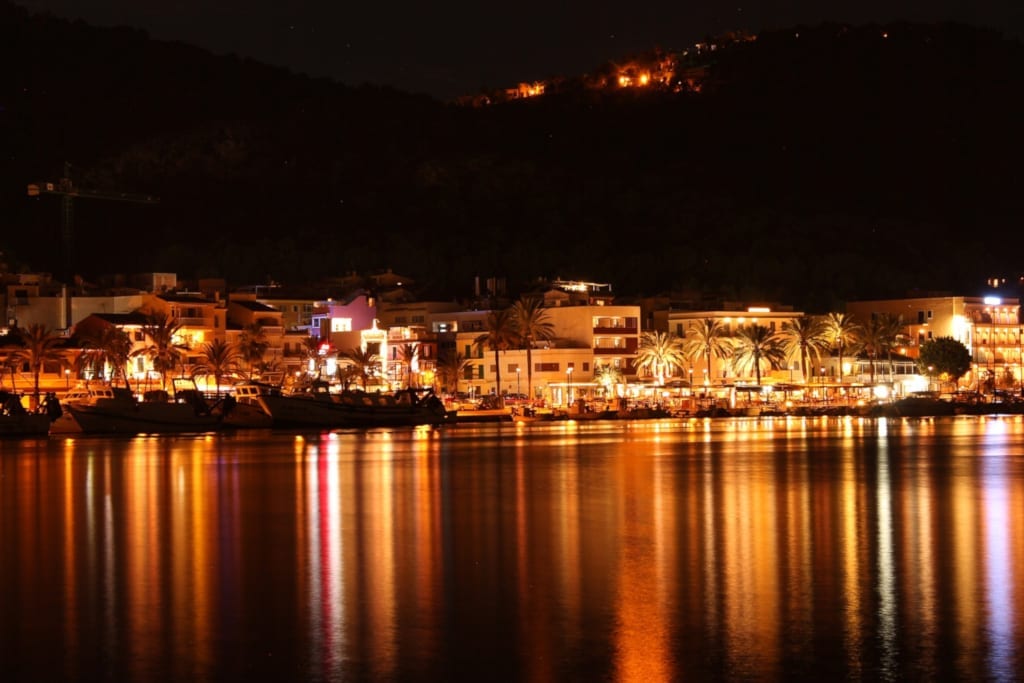 Location: Port d'Andratx – Tim's Bar is a very popular bar located on the harbour front and is the local's favourite hangout. Overlooking the fishing boats and yachts, Tim's is one of the coolest bars on the island and apparently, this is the very bar where  Claudia Schiffer was discovered. The bar serves great beers, super cocktails and a good choice of wine. Tim's has live music and Sky Sports and is an excellent bar for sundowners. Harbour-side with views across the water and a great site for watching sunsets. One of the original bars in the marina, Tim's can stay open as late as 4am at the height of summer.

Squeeze the most out of your family holiday in Mallorca! From the buzzing capital of Palma to mystical caves, thrilling water parks and more – it's impossible to choose from. The TUI Majorca Family Pass gives you easy access to some of the best attractions across the island, at a heavily discounted price!