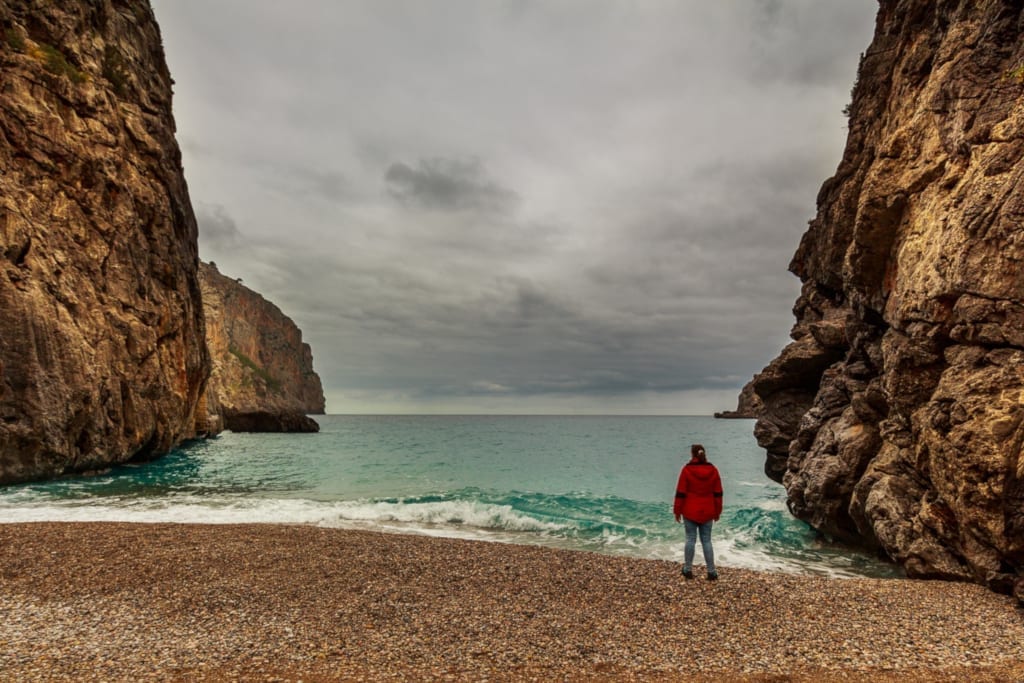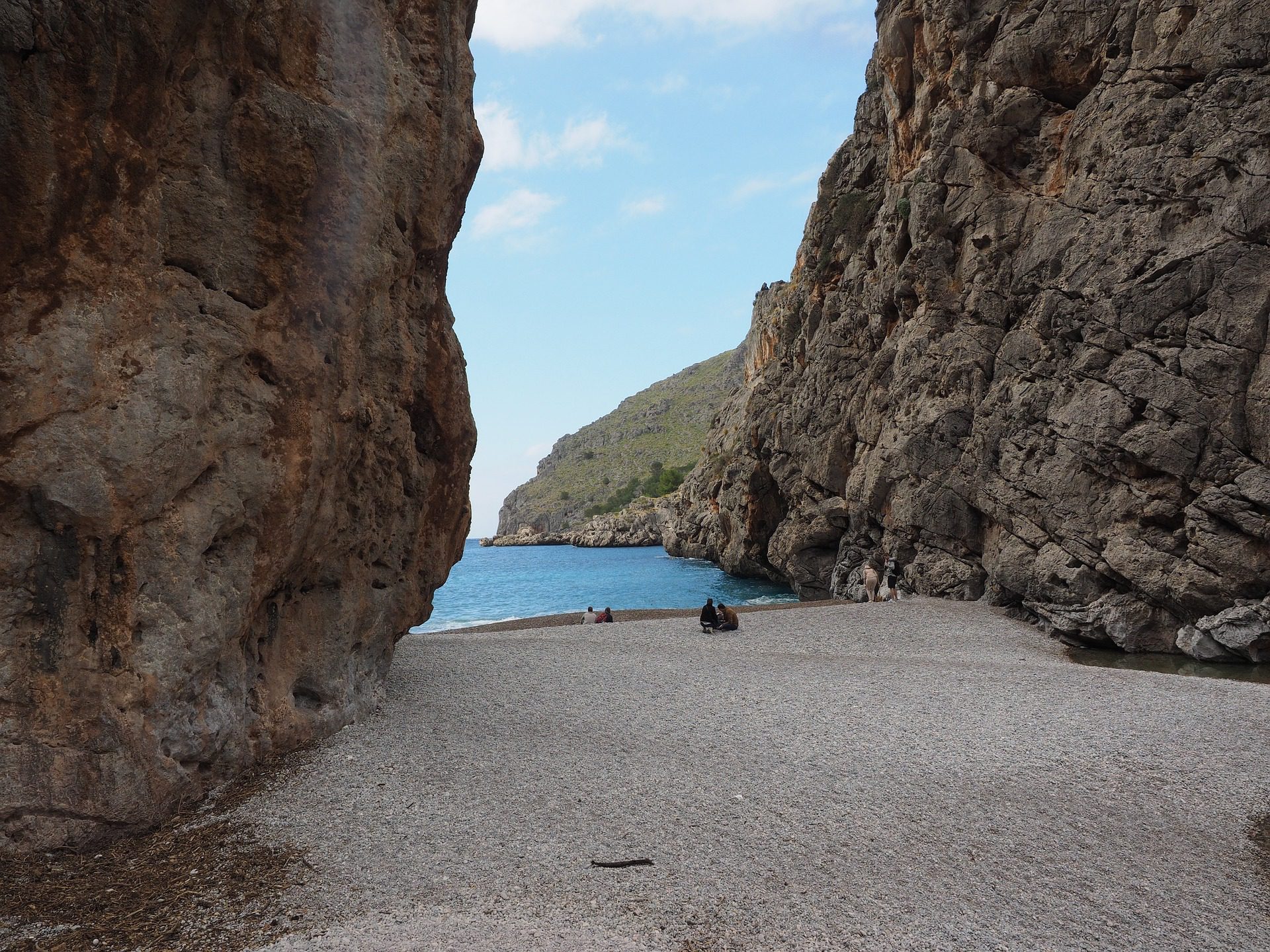 The 'Knotted Tie'
Es Torrent de Pareis and Sa Calobra are two of the most spectacular natural attractions on the island of Majorca. Es Torrent de Pareis is a narrow gorge that runs for several kilometers between the villages of Deià and Sóller, and is home to a beautiful stream that flows into the Mediterranean. Sa Calobra is a small village located at the end of the gorge, and is home to some of the most beautiful beaches on the island. The two places are connected by a winding road that offers spectacular views of the surrounding landscape.
Visitors can explore the rugged terrain on foot, swim in the crystal clear waters, or simply relax and take in the natural beauty of this unique corner of the Mediterranean. Whether you're looking for adventure or relaxation, Es Torrent de Pareis and Sa Calobra have something for everyone.
Tourists flock to this location in their hundreds all year around to admire the jaw-dropping scenery and to enjoy the incredible journey there with its twisting roads and spectacular views.
With an 800m descent over 12km and the infamous 270-degree loop known as the 'Knotted Tie' and incredible mountain views of Mallorca's highest mountain, Puig Major, the road to Sa Calobra is an adventure in its own right.

During this visit to the Natural Monument of Torrent de Pareis you will be able to contemplate the largest canyon on the island in its maximum splendor. This advanced level route will take you through one of the most wonderful places on the island. Time allowing, we can visit the end of Sa Fosca, and then head to Sa Calobra. You will complete it, jumping, sliding, crawling assisted by your guide.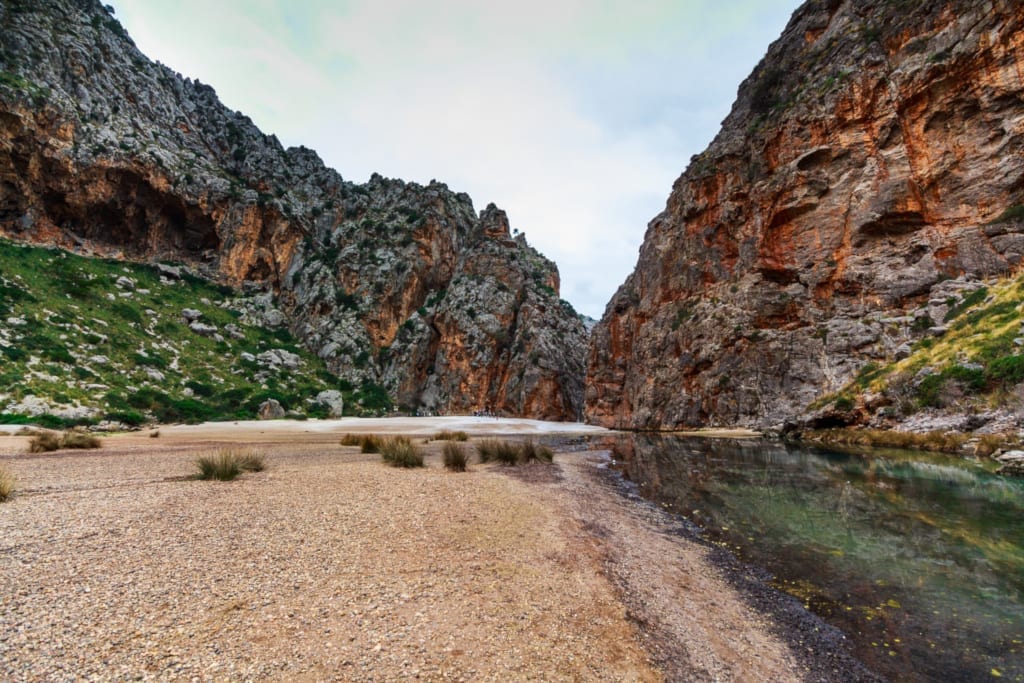 Sa Calobra beach
Torrent de Pareis begins several kilometres up in the mountains and ends at Sa Calobra beach, an unusual part pebble, part sand beach which continues to be popular with artists from far and wide and is an area considered a Special Protection Area for Birds.
The beach has a history dating back to the 18th century and it is even rumoured that the infamous pirate Red Beard docked in Sa Calobra. Situated nearby is the small cove of Cala Tuent with a sandy beach and a 13th century church, Ermita de Sant Llorenc.
The best time to visit the gorge is during the summer when it is dry and you can hike inland between the cliffs, this is definitely not recommended during the winter months.
Es Torrent de Pareis was elevated to the category of Natural Monument in 2003 by the Government of the Balearic Islands.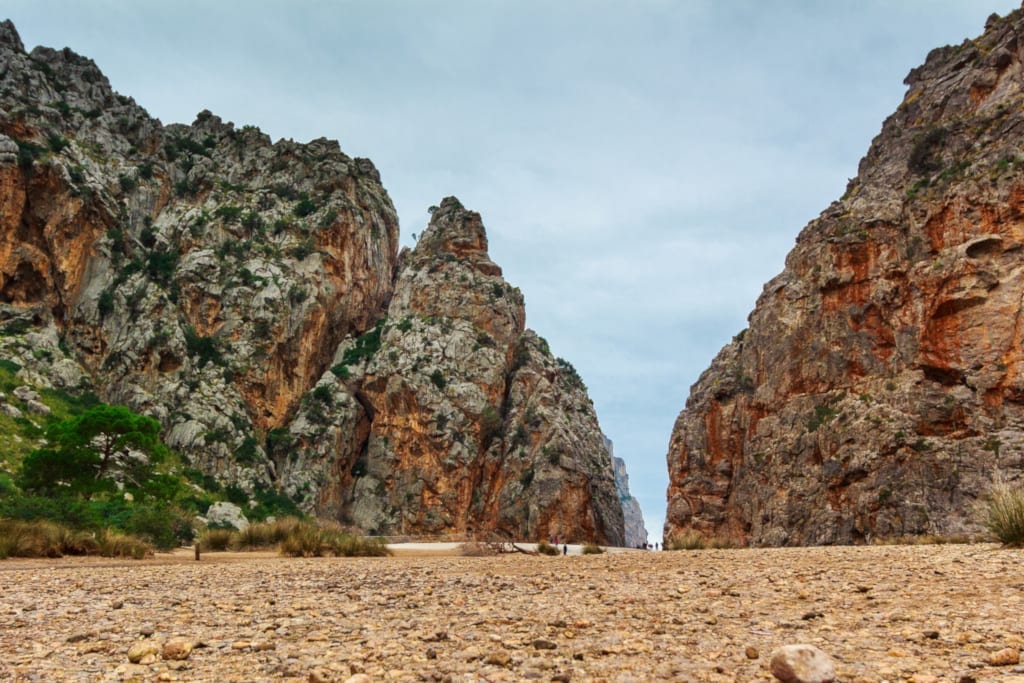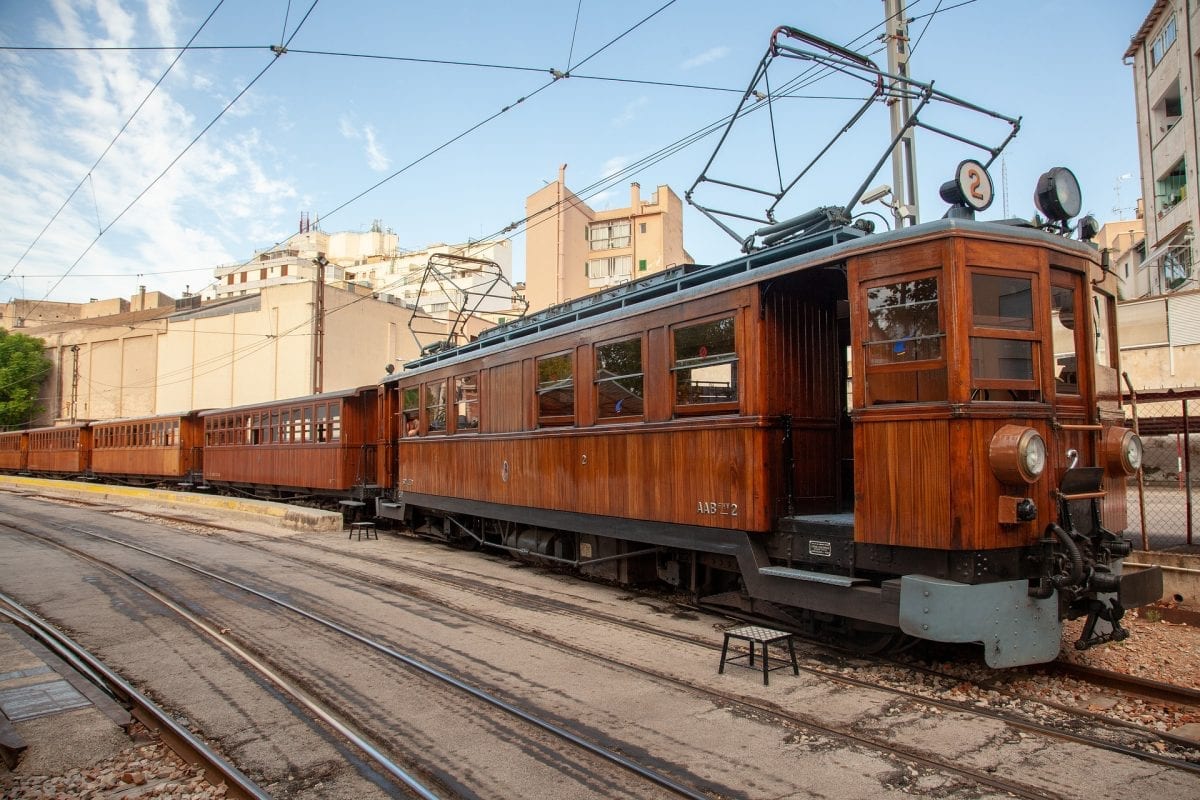 There's something really special about this trip to northern Majorca – the way in which you go sightseeing is part of the adventure. That's because you'll travel by coach, train, tram and boat during our exclusive excursion through Soller, Port de Soller, Sa Calobra and Lluc. What's more, you'll have an in-the-know local to show you around. Juan, one of our guides, says, 'I was born and bred in Majorca, and have lived in the Soller region for years. You'll see special places that most visitors miss out on.'
Hop on the century-old Soller train – think antique wooden carriages with brass fittings – and zigzag your way through the pine-clad Tramuntana Mountains, which are a UNESCO World Heritage Site. It's an experience oozing nostalgia. And as the train is electric, it's a more sustainable way to travel. There's also a trip on a tram linking Soller and Port de Soller, during which you'll pass through orange groves and narrow tracks behind homes. And if you want some insider tips, your local guide can recommend the top restaurants for a real taste of the island's cuisine.
With free time to find lunch, it's a great opportunity to sample the produce Soller is famous for – oranges, ice cream and the highly regarded red Soller prawns. The journey from Port de Soller to Sa Calobra is by catamaran. You'll have a little while to unwind on this impossibly beautiful beach, which is hemmed in by cliffs. Further in is the rocky gorge of Torrent de Pareis – nature at its rawest – Book now

Squeeze the most out of your family holiday in Mallorca! From the buzzing capital of Palma to mystical caves, thrilling water parks and more – it's impossible to choose from. The TUI Majorca Family Pass gives you easy access to some of the best attractions across the island, at a heavily discounted price!