Plaza Mayor
Plaza Mayor – updated 14 February 2023.
Plaza Mayor is a bustling and historic square located in the heart of Palma, Majorca. This lively plaza is the center of the city's shopping, dining, and entertainment scene, and is a must-visit destination for any traveller to the island.
The square dates back to the 19th century and has played an important role in the city's history. Once a marketplace, it has since evolved into a hub of activity, with a range of shops, restaurants, and bars lining the square. The architecture of the plaza is particularly noteworthy, with its stunning façade and archways that evoke the traditional Spanish style.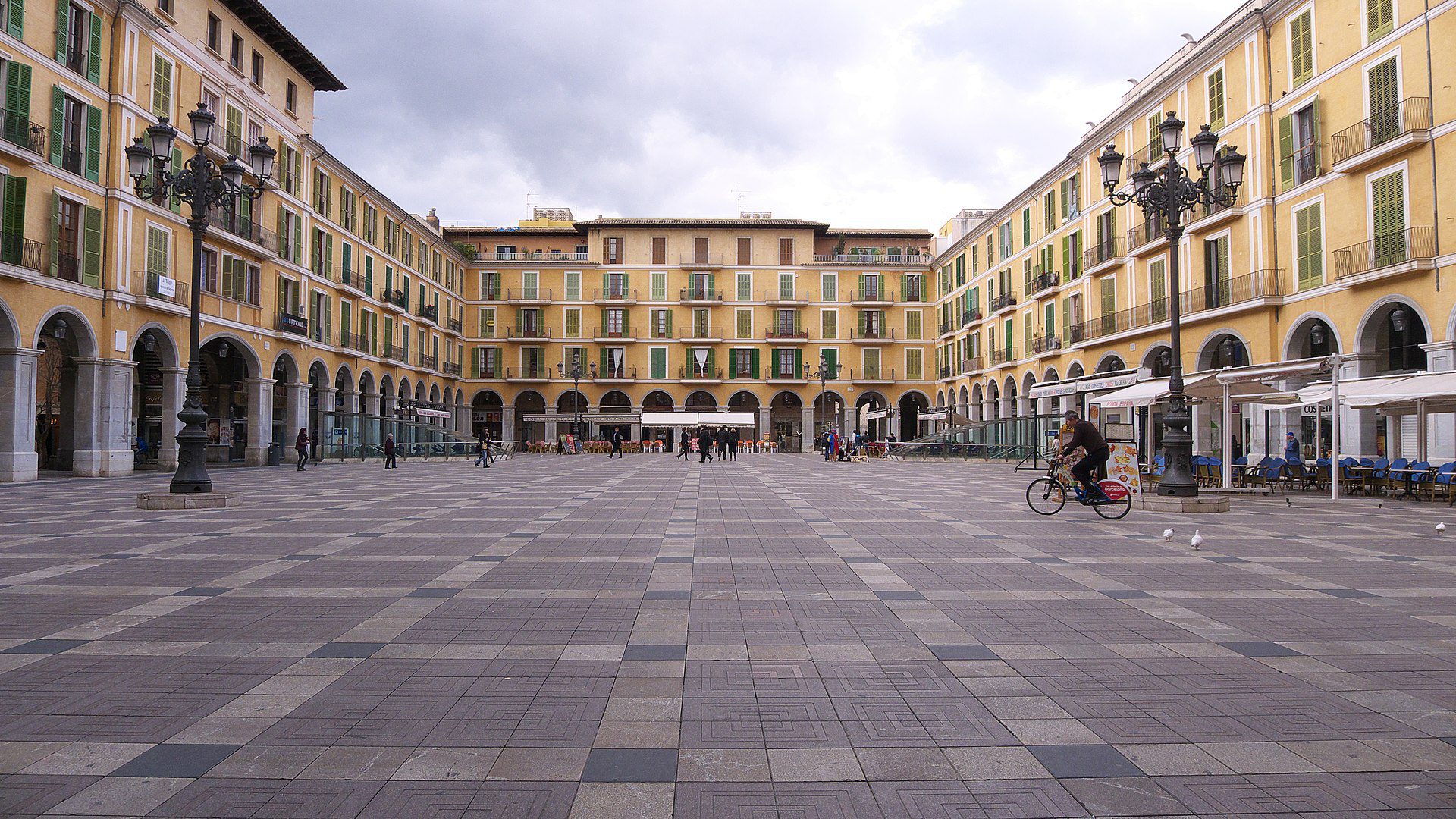 Old Town
Today, the square holds markets and fiestas and is a good place to begin an exploration of the historic Old Town with its cobblestoned streets and old arcaded buildings.
Cultural and festive hub
One of the main attractions of Plaza Mayor is the lively atmosphere that can be felt from the moment you step into the square. The sounds of street musicians and performers fill the air, adding to the vibrant energy of the place. The square is also home to many traditional Spanish festivals and celebrations throughout the year, making it a cultural and festive hub for the city.
Shopping
Plaza Mayor is also a great place to shop, with a range of boutiques, souvenir shops, and artisanal stores selling everything from clothing to handicrafts. Whether you're looking for a unique souvenir or a new outfit, you'll find it all in the stores around the square.
Cuisine
For those looking to experience the local cuisine, Plaza Mayor is home to a range of restaurants and cafes that serve traditional Spanish dishes, as well as international cuisine. From tapas to paella, you can taste a variety of flavors while enjoying the lively atmosphere of the square.
At night, Plaza Mayor is transformed into a vibrant nightlife destination, with a range of bars and clubs catering to all tastes. Whether you're looking for a quiet drink or a night of dancing, you'll find it all around the plaza.
Artist's Quarter
In addition to being a social and cultural hub, Plaza Mayor is also a creative centre and is known as the "artist's quarter". You will find art galleries, street performers and mime artists in abundance.
Market
The artisan market is held on Monday, Tuesday, Friday and Saturday each week from 10 am to 2 pm with the exception of a few weeks per year. You'll find local crafts and produce at the market.
Plaza Mayor is rectangular in shape and is framed by 3 & 4 story buildings. The first floor has covered passages supported by columns with arches. This is where you will find the cafes, restaurants and shops. Underneath the square is underground parking and a shopping gallery.
Palma
Plaza Mayor is a good starting point to explore Palma. From the square, you have access to Carrer de Sant Miquel, Carrer de Colom, and Carrer del Sindicat, three streets packed with an abundance of shops.
Overall, Plaza Mayor is a must-visit destination for anyone traveling to Palma, Majorca. With its rich history, stunning architecture, and lively atmosphere, it's the perfect place to experience the best of the city. So, grab a coffee, do some shopping, or simply soak up the energy of the place and enjoy all that Plaza Mayor has to offer.