Cala Deia Beach
Cala Deia – updated 23 January 2023.
Cala Deia, located on the northwest coast of Majorca, is a hidden gem that offers visitors a peaceful and secluded getaway. The small bay is surrounded by rugged cliffs and lush greenery, making it the perfect destination for those looking to escape the crowds and enjoy nature.
Rocky beach
The beach is not considered to be family-friendly due to the rocky, shingle beach and lack of sand; it also has multiple jellyfish sightings during the summer months. The beach also has no umbrellas, lounge chairs, water sports activities or lifeguard and access to first aid is minimal. The beach does have toilets and showers.
The tiny cove beach is mostly made up of large rocks and small pebbles with glistening rock pools and great views.
Restaurants
 It has two restaurants, which both provide local cuisine such as tapas, paella and an assortment of fish.
Artists
Located just outside the beautiful village of Deià, the beach is very popular with locals and visitors and is a favourite destination for artists. It is not unusual to see the occasional celebrity on the beach.
Swimming, snorkelling & diving
Cala Deia is an ideal location for swimming, snorkelling and diving due to the crystal-clear waters; however, there are no equipment rental facilities on the beach so you will need to bring your own.
Climbing, hiking & cycling
The surrounding cliffs are popular with climbers and hikers, offering stunning views of the bay and the surrounding countryside. The area is also popular with cyclists and mountain bikers, with a number of trails and routes to explore.
Getting there
You can get to the beach by car and if you arrive early enough, there is a small car park or you could park in the village and walk, it is around 3 km.
Deia
The village of Deia, located above the bay, is also worth a visit. The small village is home to a number of traditional restaurants and bars, serving local food and drink. Visitors can also explore the local history and culture by visiting the local church or the artists' houses that dot the village. One of the prettiest villages in Mallorca, Deia is part of a landscape awarded World Heritage Site status. The writer Robert Graves famously lived in the village twice with many of his creative, artistic friends coming to visit and Deia quickly gained a reputation as an artist's retreat.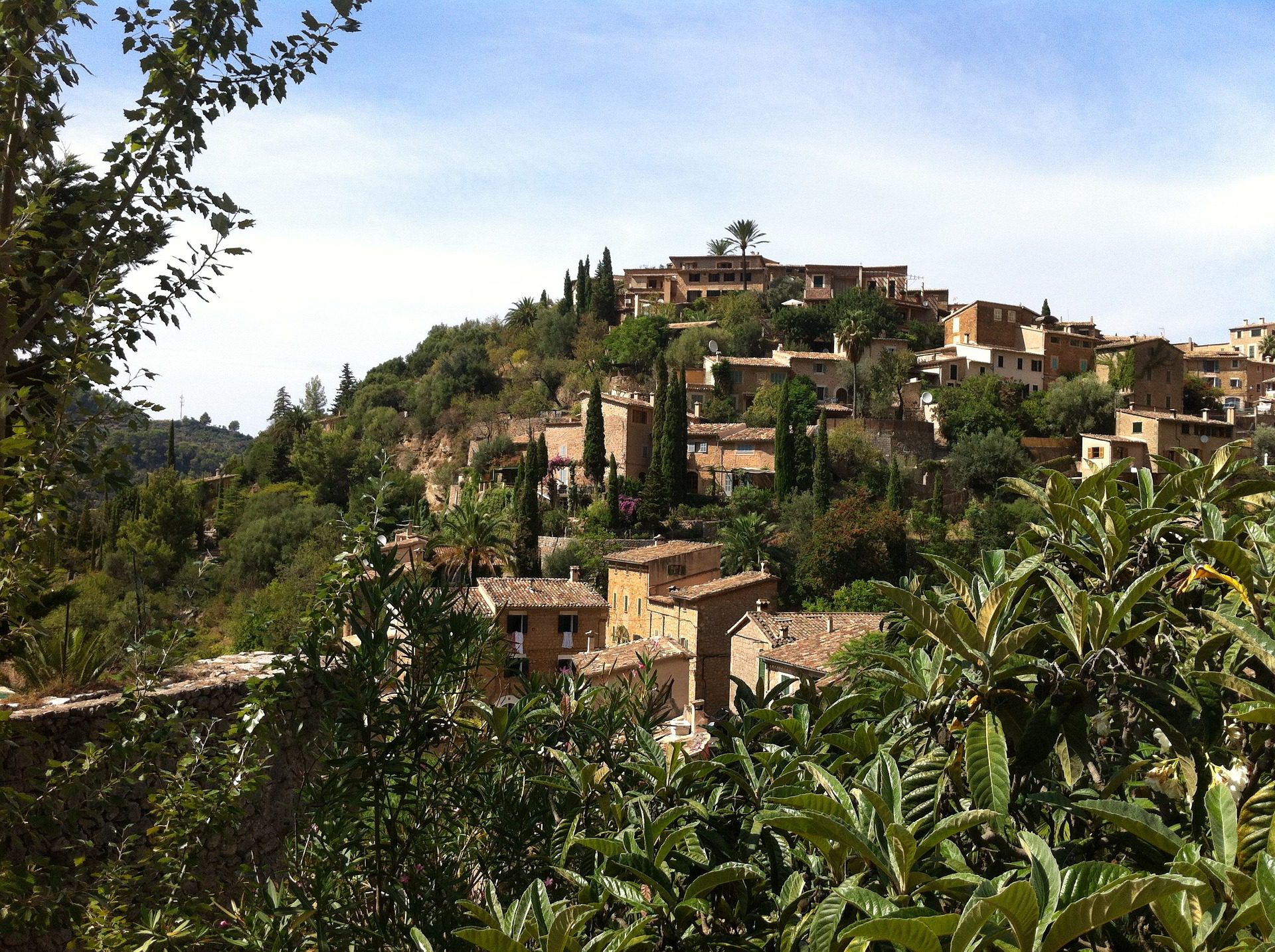 Northwest coast
Cala Deia is also a great base for exploring the rest of the northwest coast of Majorca, with a number of other beaches and villages within easy reach. Cala Tuent, Cala Soller and Fornalutx are just a few of the many nearby places worth visiting.