Motorboating
Learn to motorboat – updated 14 February 2023.
If you're looking for an exciting and thrilling way to explore the beautiful island of Majorca, learning how to motorboat might be just what you need. With its crystal clear waters, stunning coastline, and beautiful coves, Majorca is the perfect place to learn how to navigate a motorboat.
Sailing is not for everyone; many people prefer the simplicity of a motorboat compared to handling ropes and sails. Of course, until you have experienced motor boating, you'll never really know if it is for you and that's why taking part on a learn to motorboat course is a great idea.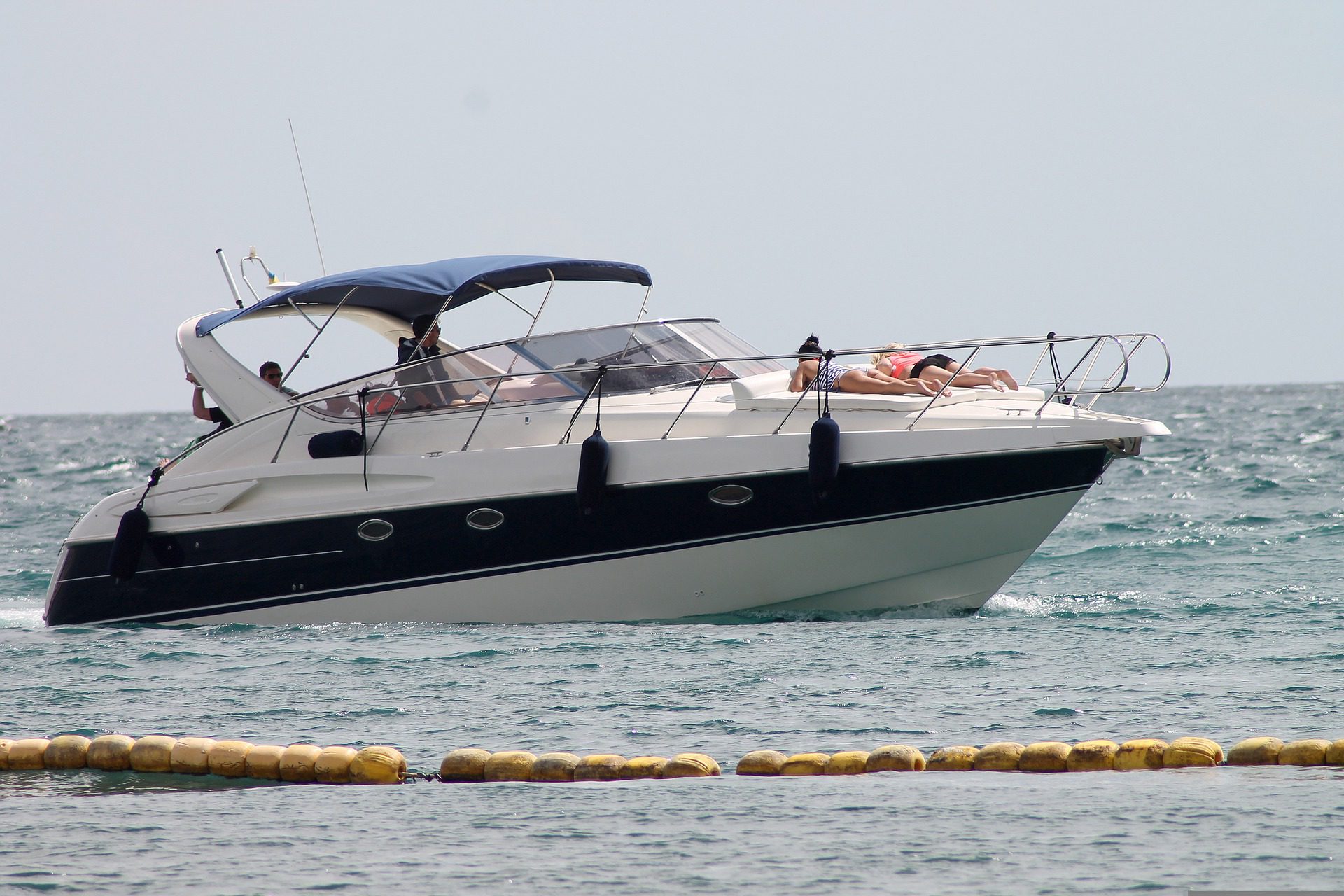 Sea Schools – Learn to motorboat
There's a couple of sea schools on the island who run these types of courses & experience days – they only last 1 or 2 days and are designed to be fun and interesting and are a great introduction to motor cruising for complete beginners. You will learn the basics of handling a boat as part of a crew, learn safety on board and assist at the helm. During the day, there will be plenty of time to relax and just enjoy the experience of motor cruising on the Med. This course is ideal for introducing groups of friends or families to motor boating.
One of the best things about learning to motorboat on Majorca is the opportunity to explore the island's stunning coastline and hidden coves. Whether you're cruising along the coast or stopping to swim and snorkel in one of the island's many secluded coves, motorboating is a great way to see the island from a unique perspective.
Start Motor Cruising
This is an entry level course and can be run in conjunction with higher level courses for mixed ability groups. This course is ideal for introducing friends or family members to crewing a motorboat, and for giving them an understanding of how they can assist the helm. Some of the skills you will learn include dealing with emergency situations, coming alongside, anchoring and boat handling.
Helmsman's Practical Course
This two-day course covers basic boat handling, helmsmanship, safety and basic engine maintenance. It aims to teach boat handling & safety within a defined area. It is specific to the type of boat in which the course is carried out and is therefore particularly suitable as an own boat course for new owners of motor cruisers who are conscious of the difficulty and potential hazards of boat handling in the marina. It is useful for crews as well as skippers. Apart from the obvious safety benefits of extra boat handlers on board, it adds interest if everyone can contribute to the trip.
Boat charter
The Mallorca Insider have teamed up with SEARADAR to provide a professional concierge service specialising in sailing & motor yacht rentals.
Via SEARADAR's website, anyone can rent a yacht just like they book a hotel or airplane tickets. On top of that, they provide a concierge team which is ready to support you should you have any questions. Boat charter is also available with a skipper & crew so no worries if you do not have an appropriate licence.
Majorca tours & experiences