Palma nightlife
Nightlife in Palma – updated 05 February 2023.
Palma de Mallorca, the capital city of Majorca, offers a thriving nightlife scene for party-goers and those looking for a fun evening out. From crowded clubs to cozy bars, Palma has something for everyone. Whether you're a music lover, a dance enthusiast, or just looking for a relaxing drink with friends, Palma is the place to be after dark.
If you fancy painting the town red, then the nightlife in Palma will not let you down, there's plenty of great venues to choose from. Whatever your 'cup of tea' is, you'll find everything within easy walking distance.
The capital city has a year-round, vibrant buzz fuelled by tourists during the summer and kept sizzling by locals and expat residents throughout the winter.
Paseo Marítimo
The liveliest places are Santa Catalina, La Llonja and around the Old Town where you will find lots of busy bars and restaurants. During the summer, a popular area of Palma is the Paseo Marítimo, the wonderful promenade that runs parallel to Palma's seafront. There you will find many bars and many people of all different nationalities. In addition to the locals and tourists, the city has many expat residents from the UK, Germany and Sweden and also a lot of 'yachties' or yacht crew from the various marinas.
Santa Catalina
One of the most popular areas in Palma for nightlife is Santa Catalina, it has many restaurants and international bars and is usually very busy with locals and expats alike. There are a few venues that are always busy such as Hostal Cuba Bar with its rooftop terrace Sky Bar, La Havana Club and LAB Cocktail Bar. If you enjoy Indian food, then we highly recommend Basmati Indian Restaurant, the Basmati menu changes every day, so anyone who goes two days in a row will be able to taste a different selection.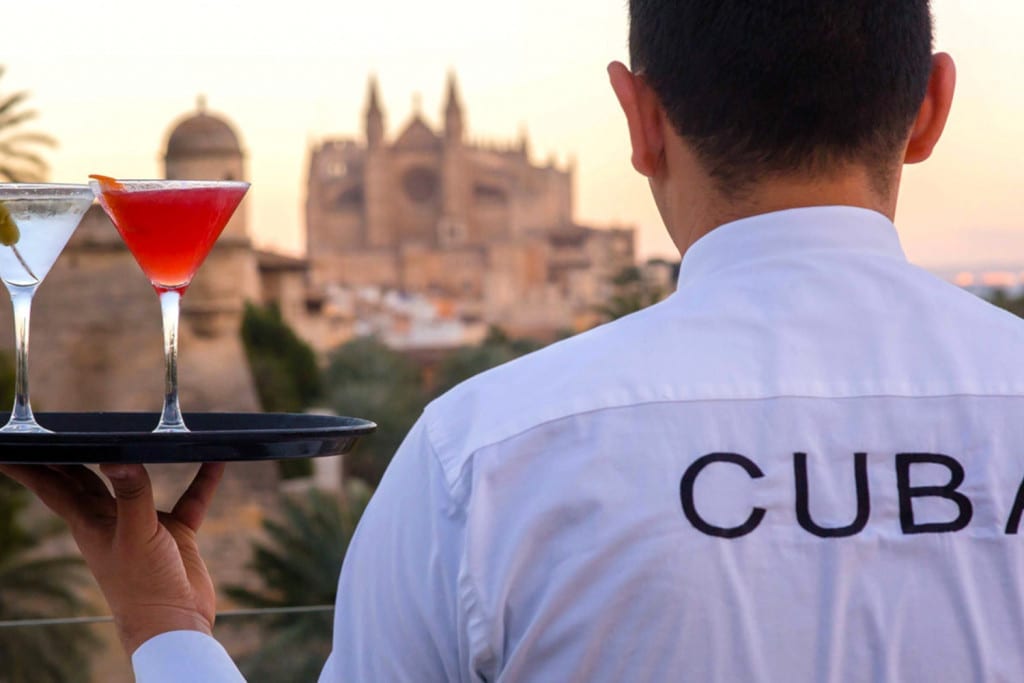 Brassclub
Located in Passeig Mallorca de Palma, one of the most central and cosmopolitan areas of the city, you will find Brassclub, one of the best cocktail bars on the island.
Other bars of note are Chakra Bar & Ginbo, the latter being the best Gin bar in Palma at the top of Avinguda Jaume III.
Craft beer lovers will find many 'cervecerias' in the back streets of the Old Town or around Mercat de l'Olivar. The biggest selection of beers can be found at Cerveceria Tramuntana in Santa Catalina which has over 200 different beers to try.
Nightclubs
When it comes to nightclubs, then Tito's is the hottest club in town (some would say, on the island), you can expect all styles of music across three dance rooms and performances from international DJ's and artists.
Restaurants
Palma has many good restaurants and a few that are incredible such as Marc Fosh (Palma Old Town) and Adrian Quetglas (Passeig de Mallorca).
In conclusion, the nightlife in Palma de Mallorca is diverse and exciting. Whether you're looking for a wild night of clubbing, a relaxing evening in a bar, or a cultural experience, Palma has something for everyone. So, pack your bags, grab your friends, and get ready for an unforgettable nightlife experience in the capital city of Majorca!