Cala Llombards Beach
Cala Llombards – updated 23 January 2023.
Cala Llombards beach is a hidden gem located on the southern coast of Majorca. Known for its crystal-clear waters and white sandy beaches, Cala Llombards beach is the perfect destination for those looking for a relaxing and peaceful beach break. With a variety of water sports available, such as snorkelling and paddle-boarding, as well as a range of local restaurants and bars, Cala Llombards beach offers something for everyone.
Whether you're looking to soak up the sun or explore the surrounding area, Cala Llombards is the ideal spot for a day on the beach.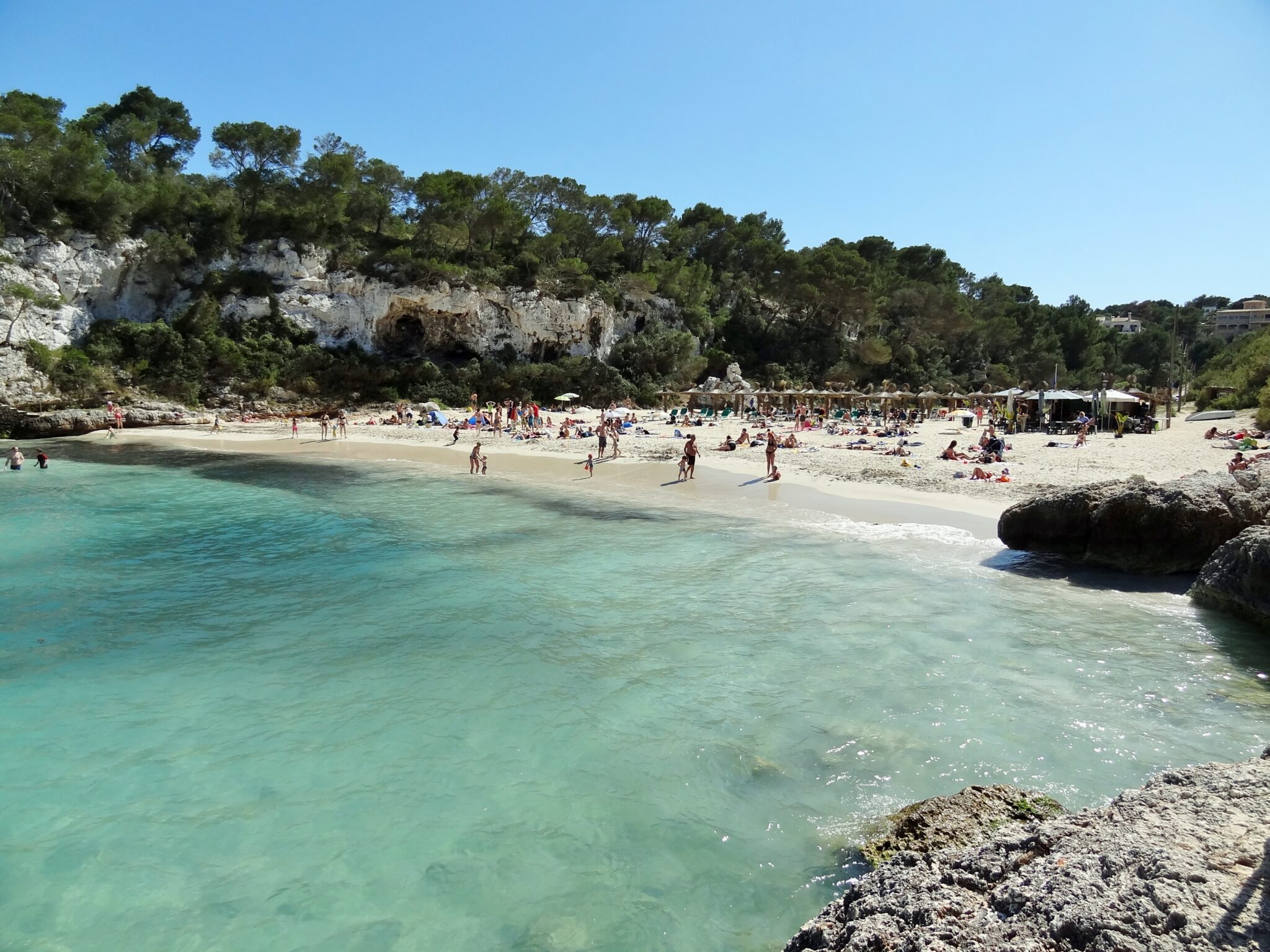 Picture-postcard setting
The beach is located in a beautiful petite cove with turquoise waters defined by rough, red rock walls and framed with pine trees.
Es Llombards
The secluded cove beach is located in the southeast of the island close to the small village of Es Llombards and around 10km from the handsome inland town of Santyani.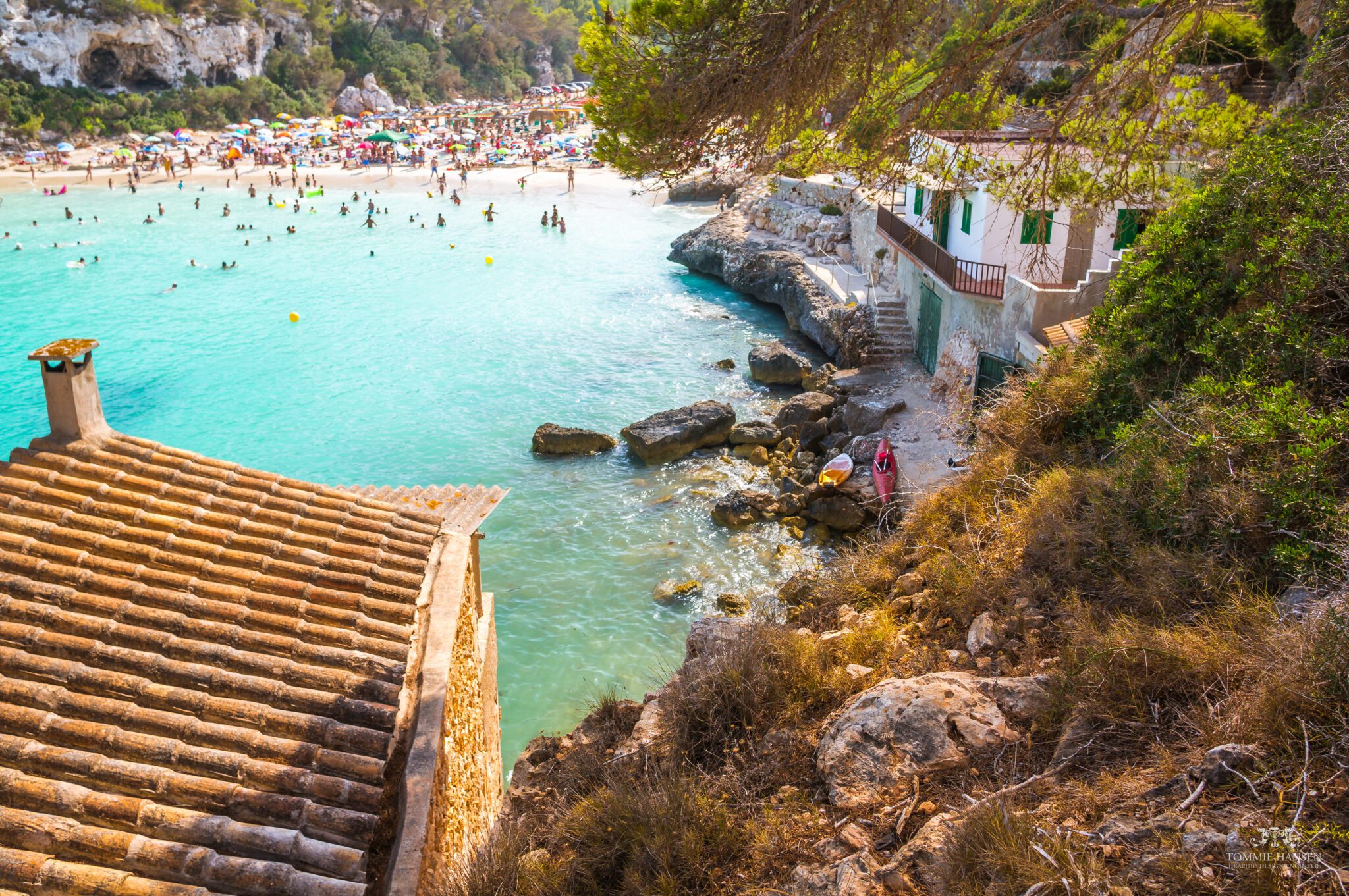 Snorkelling
Just 55m long but nearly 150m deep, Cala Llombards is not a big beach, but it is truly beautiful. It is surrounded by steep cliffs and has rocky areas, pine trees and bushes plus soft white sand and really crystal-clear water, which is ideal for snorkelling.
Off the beaten path
With the exception of those who live or rent in the surrounding area, the beach is not well-known and therefore it escapes the tourist crowds.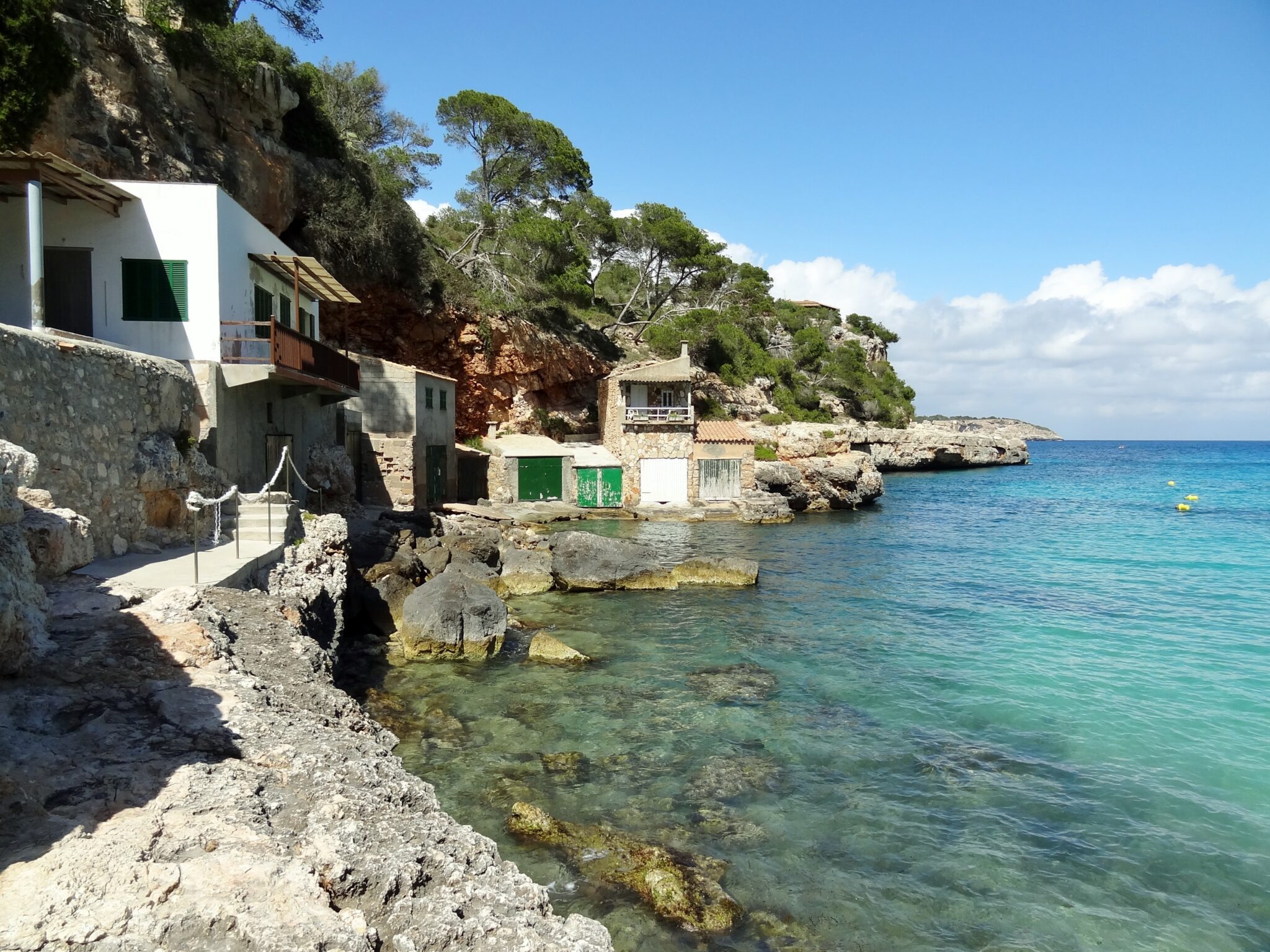 Family friendly
It is a safe beach for kids because there are very few waves and is popular with locals and tourists of all ages. There is a lifeguard present during the summer months.
Facilities
Facilities include lounge chairs and parasols plus showers and toilets; however, there are no water activities for hire.
Beach bar
You'll find just one beach bar at Cala Llombards; which serves drinks and snacks.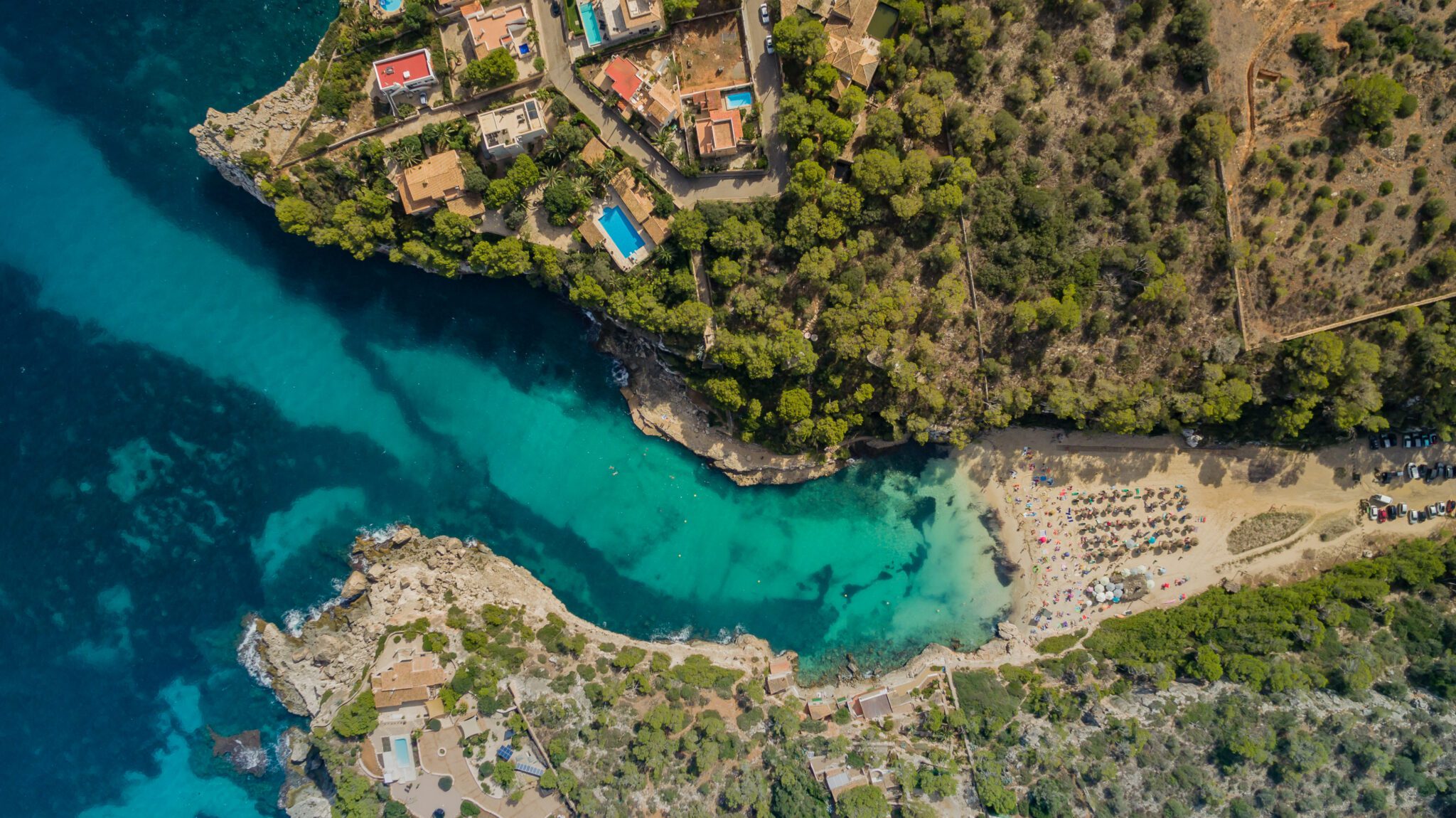 Santyani
When you've packed up from the beach, we recommend a trip to the local town of Santyani, it's a handsome town in southeast Mallorca. Both serene and historic, it is located between Parc Natural de Mondragó and Ses Salines and the honey-coloured architecture, fine choice of bars, boutique shops, art galleries & restaurants are a massive draw to tourists.
Particularly favoured by German tourists, this pretty, rural, authentically Mallorcan town is blessed with beautiful natural surroundings.
With a slow pace of life, quaint cobbled streets and majestic church, Santyani has a special quality. Sit down on one of the many terraces on the main square (Plaça Major) in front of the church and watch the world go by.
Out on the water experiences