Katmandu Park, Magaluf
Katmandu Park – updated 24 January 2023.
There is only one theme park in Mallorca, and it goes by the name of Katmandu Park. It's a fun place, a little wacky and a little bizarre and not very big; however, it has enough to keep you entertained for 4 to 6 hours. Located in Magaluf, the park contains mind-blowing attractions, water park thrills & games plus an on-site hotel, Sol Katmandu Park complete with a giant yeti scaling the outside of the building.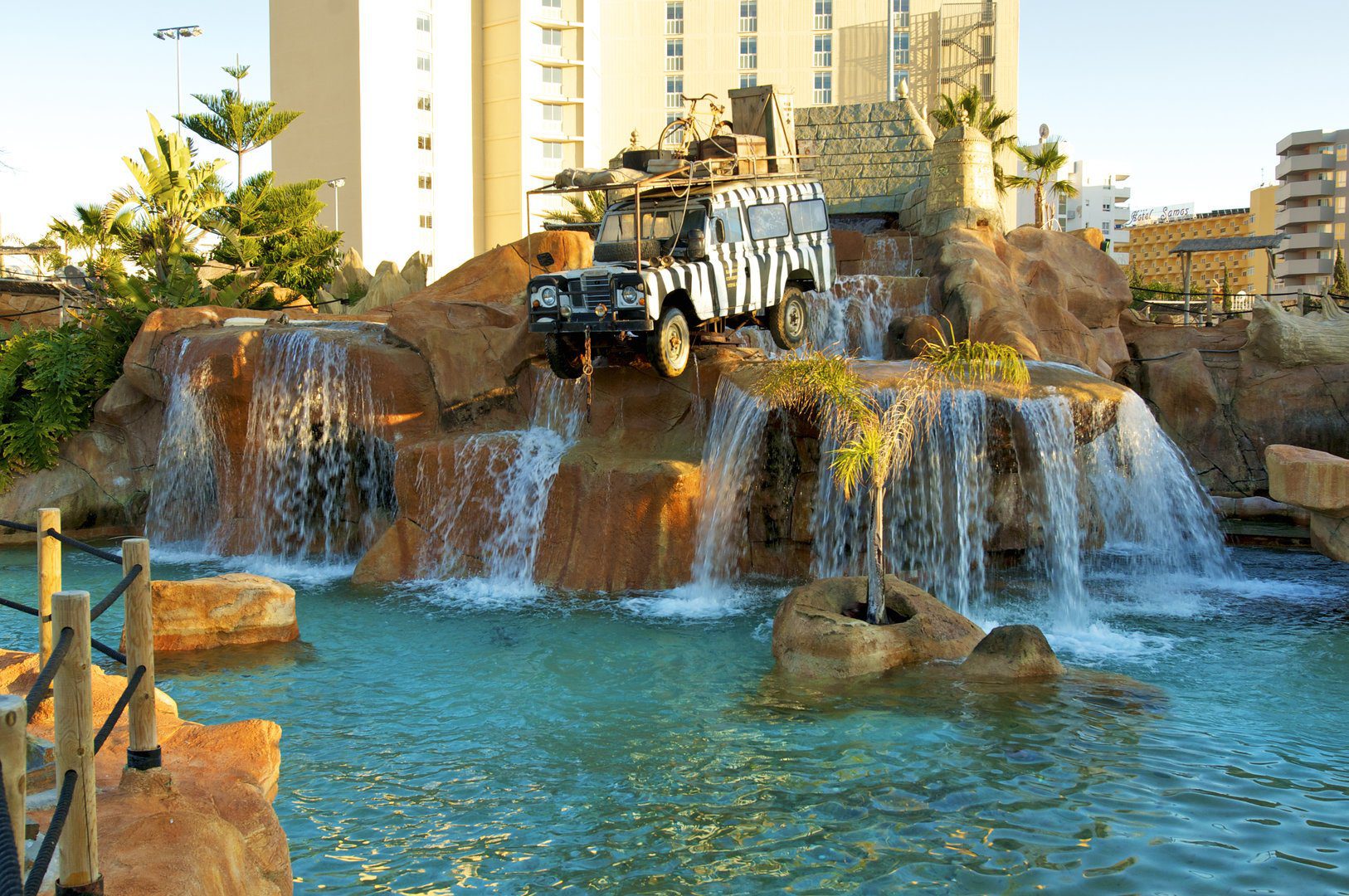 Yeti
The on-site resort hotel is themed around The Legend of Katmandu™ – a mythical story featuring a Great Yeti who guards the powerful Red Jewel, Desirata™ – it's a lot of fun and includes hotel employees wearing Steampunk costumes and check in at a whimsical, time-travelling tram.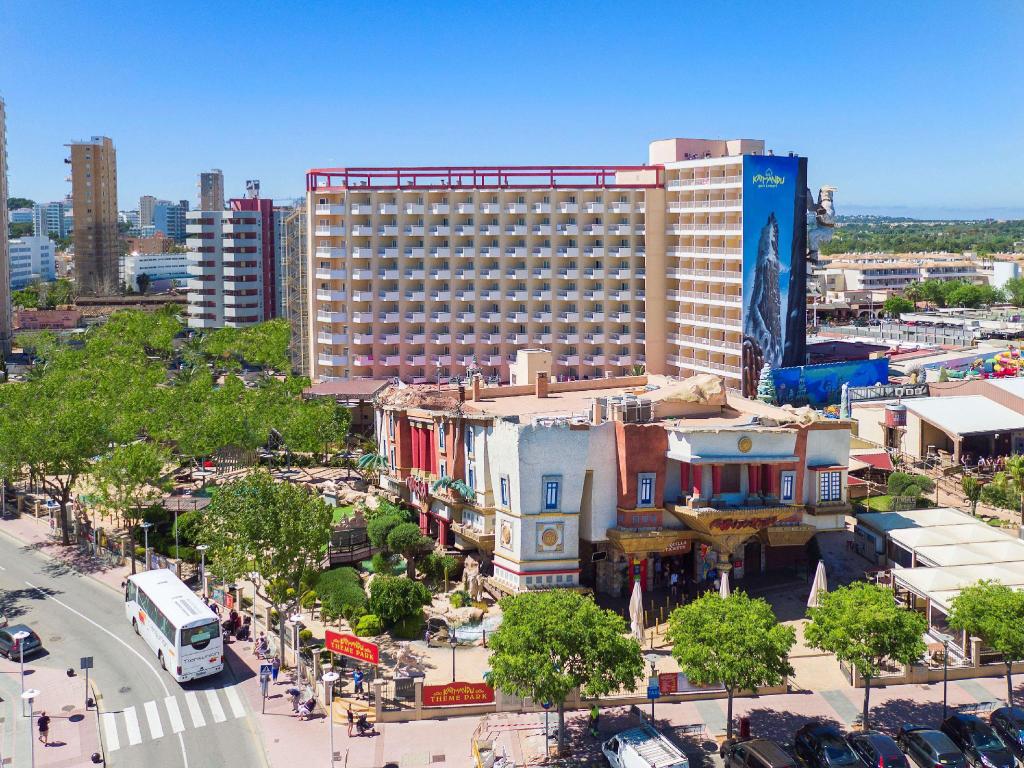 Katmandu Play Pass
There are some benefits for families who stay at the hotel, which include a free Sol Katmandu Play pass worth €200 per day for a family of four, it gets you into the park until 6pm daily with options to upgrade to a gold pass, which includes night-time entry.
10+ Attractions
You'll find 10+ attractions at the park including an upside-down Tibetan house where you can journey through time and imagination, the undersea world of KATOPIA Splash Park and KATOPIA Soft Play Adventure, the Desperados Theater where you can saddle up for a galloping blast in a Wild West shoot-out!, or if you prefer, you can take on the living dead in the ZOMBIES! XD Dark Ride.
Mind-blowing adventures
Step into a mythical world of unexpected adventure, exciting rides, epic 4D encounters and splash park chills! From enchanting family fun to mind-blowing adventures for thrill seekers-everyone finds endless freedom to play with flexible ticketing options.
Snack Shack
If you are feeling peckish, the Snack Shack in the centre of the park serves hot dogs, chicken nuggets, fries, hamburgers, cold drinks including alcohol plus tea and fresh coffee.
The park is usually open until 10pm, obviously being Magaluf, it can get quite boisterous in the evening so if you are with children, the best time to visit is during the day.
Magaluf
Magaluf is a popular resort town, known for its vibrant nightlife, beautiful beaches, and clear blue waters, Magaluf attracts thousands of tourists each year. The town offers a wide range of activities, including water sports, golfing, and hiking in the nearby mountains. Visitors can also explore the local shops and markets, or take a day trip to the nearby capital city of Palma. With its warm Mediterranean climate and endless sunshine, Magaluf is the perfect destination for those looking for a fun-filled and relaxing vacation. Whether you're a party-goer or a nature lover, Magaluf has something to offer everyone.
Visit the official Katmandu Park website.
Further information about Nightlife in Magaluf.