Sa Calobra – The Snake
Sa Calobra Serpentine – updated 10 October 2022
Just 13km long, the Sa Calobra Serpentine (MA-2141) is one of the most scenic drives in the world.
The Snake
It is referred to as 'The Snake' by locals but 'Spaghetti' would be more apt and was built specifically to avoid tunnels resulting in a road that snakes through the landscape often with a gradient in excess of 7%, which is why it is very popular with cyclists and is mentioned in our 'best cycling routes' section.
Knotted Tie
With an 800m descent over 12km and the infamous 270-degree loop known as the 'Knotted Tie' and incredible mountain views of Mallorca's highest mountain, Puig Major, the road to Sa Calobra is an adventure in its own right.
The Sa Calobra Serpentine was manually built in 1932 and was created by the engineer Antonio Paretti and is a masterpiece of twists and turns; however, it is one of the most dangerous roads in Spain with no marked central line and no guardrails and much too much traffic especially during the summer.
At times, the road is very narrow and impassable for 2 cars at the same time and on rainy days, the asphalt becomes extremely slippy. It should not be attempted by those who don't know how to reverse. 
50 Curves
The 25-minute route is an unforgettable and sensational experience but definitely not for anyone who is nervous of steep, winding descents. It has more than 50 curves with the majority of those being hairpins and the gradient can reach as high as 11.5%.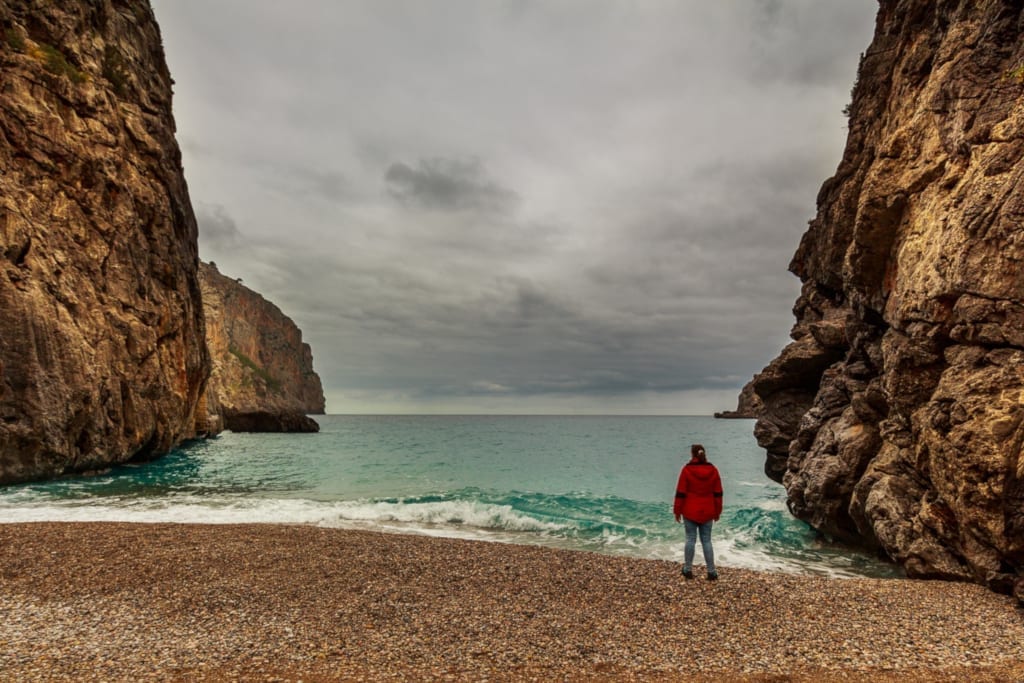 Sa Calobra
Sa Calobra is a small village on the coast that is widely regarded as having the best unspoilt cove on the island. It also has a hidden beach and an incredible gorge – Es Torrent de Pareis. Tourists flock to this location in their hundreds all year around to admire the jaw-dropping scenery and to enjoy the incredible journey there with its twisting roads and spectacular views.