Arab Baths
Palma Arab Baths – updated 22 October 2022
Palma Arab Baths (Banys Arabs) is a 10th century ancient bathhouse and some of the last remnants of the Arab City known as Medina Mayurqa, the capital of Muslim Mallorca for 300 years.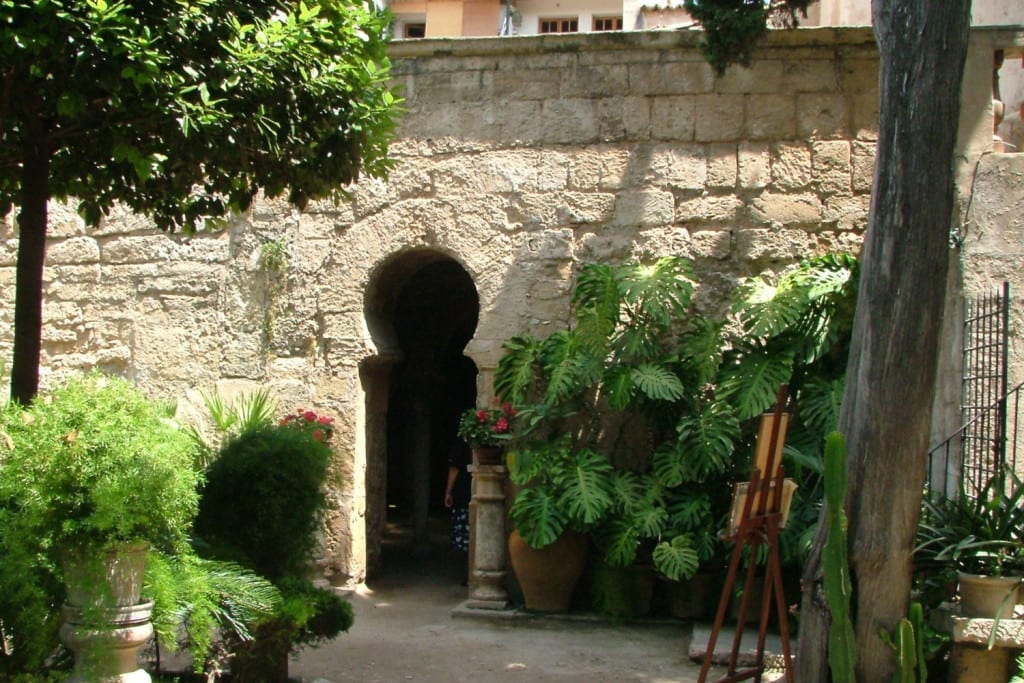 Hammams
The Arab bathhouse or 'hammams' is located in the gardens of a former nobleman's manor on the quiet street of Can Serra within the narrow streets of the medieval quarter of Palma and amazingly, the building is still intact.
Tepidarium
Palma Arab Baths are similar to those found in other Islamic cities. The steam room has a preserved tepidarium with a cupola (dome) in the shape of a half orange, which is supported by 12 columns believed to have been recycled from a number of Roman buildings as each column is different.
Cupola
The cupola has various round apertures to allow steam to escape the room and there is a double floor through which the hot water and steam travelled, proof that this room was used for hot baths. The cupola also has five oculi which let in light.
Walled garden
The bathhouse has a walled garden with cactus, palm and orange trees and is where the residents of the manor would have cooled off after their bath. Many locals come here to enjoy a refreshment during the day.
Palma's Arab Baths are located on Carrer de Can Serra, just behind the Museum of Mallorca. It's easy to reach the Baths on foot from downtown; they are about five minutes' walk from Palma Cathedral.
The Cathedral occupies the site of what once was the central mosque of Medina Mayurka.
Cathedral
The story behind the cathedral is long and full of interesting twists but began with the young King Jaume 1 who vowed to build a grand cathedral if he was successful in surviving a storm and also ridding the island of Moors.
Opening times
The Arab Baths are open Monday to Friday from 10 am to 6 pm and the entrance fee is €2.50.