Real Mallorca
RCD Mallorca – updated 09 October 2022
RCD Mallorca, commonly known as Real Mallorca or just Mallorca is a football club based in Palma. Founded on 5 March 1916 they currently play in the Segunda División, holding home games at the Visit Mallorca Stadium with a 23,142-seat capacity.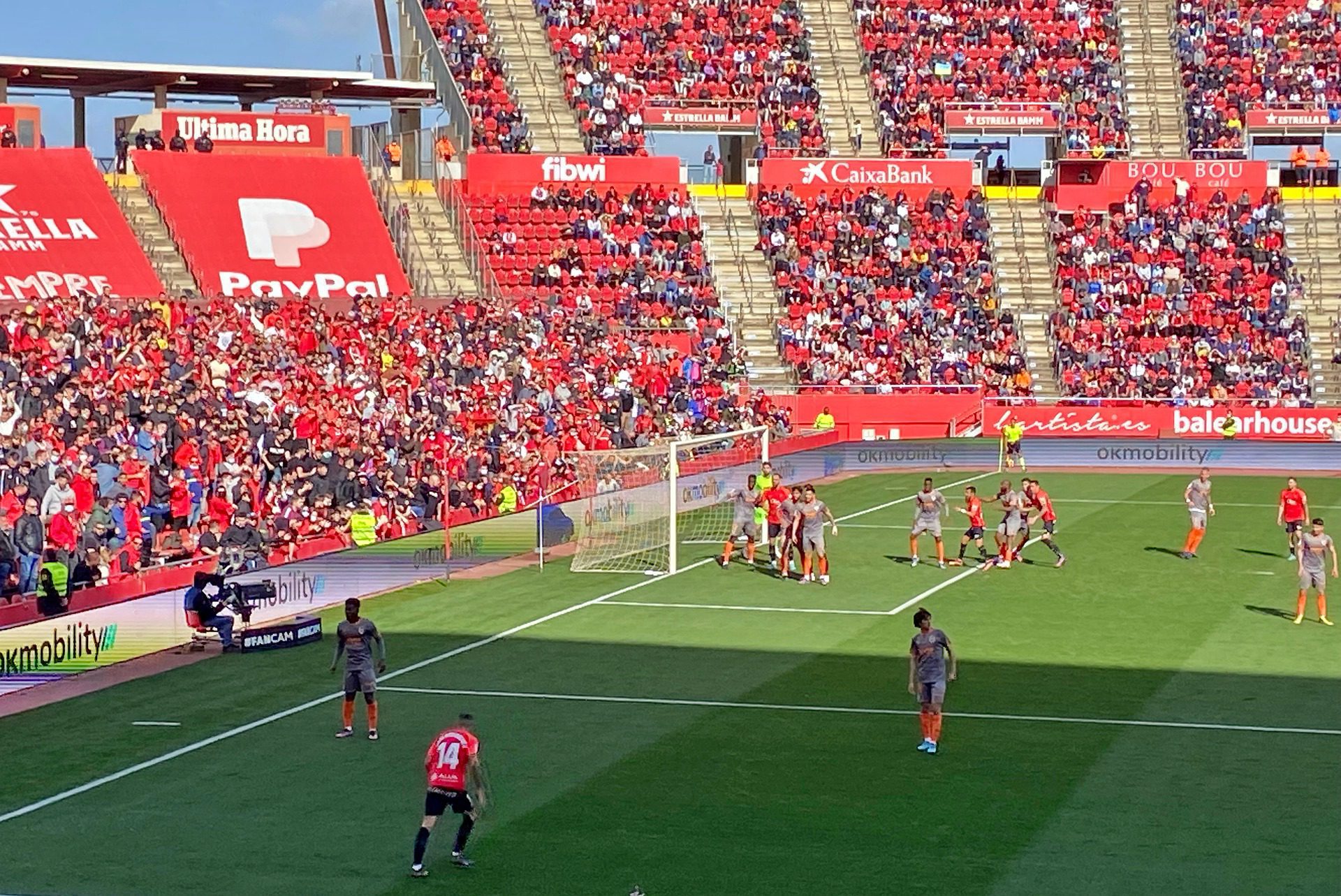 La Liga
The club had its peak in the late 1990s and early 2000s, reaching a best-ever 3rd place in La Liga in 1999 and 2001 and winning the Copa del Rey in 2003 following final defeats in 1991 and 1998. RCD Mallorca also won the 1998 Supercopa de España and reached the 1999 UEFA Cup Winners' Cup Final.
RCD Mallorca traditionally play in red shirts with black shorts and socks.
Visit Mallorca Estadi
If you're just visiting the island but enjoy football and if the club are playing at home when you are there, we recommend that you try out the hospitality at Visit Mallorca Estadi. There's a choice of the VIP corner, the luxurious PayPal Presidential Lounge or premium private boxes.
The VIP Corner is an exclusive fully-catered seating area and when the final whistle blows the behind-the-scenes access begins with attendance for the manager's post-match press conference in addition to two players' reaction to the match. You'll get to eat, drink and meet the players.
The PayPal Presidential Lounge package is an incredible matchday experience. At half-time you are provided with a personal escort to a private bar and seating area, where you will be served food and drinks with the principal figureheads of the football club.
Besides the players' changing rooms, the VIP boxes are the only private place suited to hosting groups of up to 12 people at the Visit Mallorca Estadi. A space you can call your own on a matchday, you and your party will be seated in comfortable balcony surroundings, receive attentive personal service and have access to the Presidential Lounge before and after the game.
For information about the history of the club, the first team, ticketing and event and much more, please visit the RCD Mallorca website.