Joan Miro Foundation
Joan Miro – updated 17 October 2022
Joan Miro (Joan Miró) was a Catalan painter and sculptor who combined abstract art with Surrealist fantasy who worked extensively in lithography and produced numerous murals, tapestries, and sculptures for public spaces.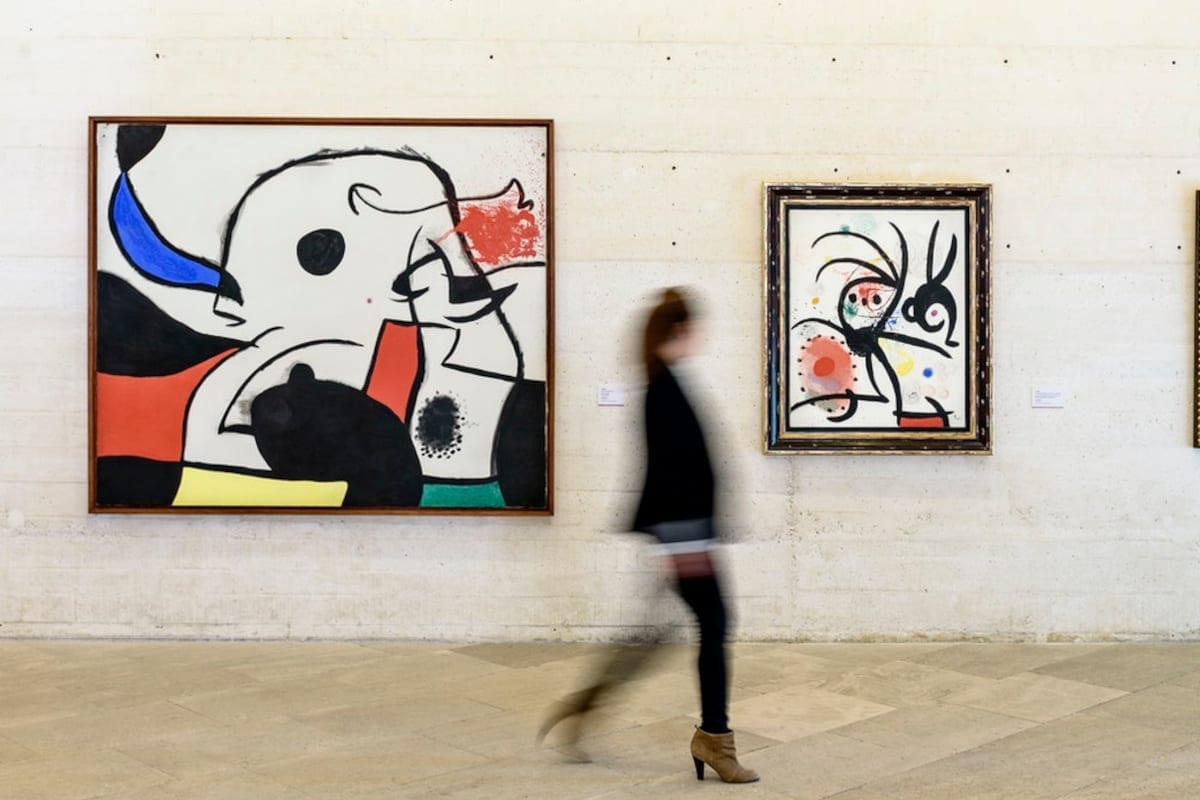 Mallorca
Joan spent most of his life in Barcelona but had a passion for Mallorca; where he spent his childhood holidays, also his wife and mother were Mallorcan and at the age of 63, he purchased a house with a studio in Cala Major, the location of Marivent Palace which is a holiday home for the Spanish royal family.
On Christmas Day in 1983, Joan passed away and the house and studio were extended and renovated to house a permanent exhibition of his art.
Art gallery & museum
The Joan Miro Foundation is an art gallery and museum in Palma devoted to the famous artist and includes a collection of over 100 paintings, 25 sculptures and a few thousand studio pieces. You will not see all of this on your visit because only a small amount of the collection is displayed at any time.
Miró Mallorca Foundation
Miro Mallorca Foundation is made up of three remarkable buildings that form one of Mallorca's most important architectural ensembles: the Sert Studio where Miró started working in 1956, designed by Miró's friend, the architect Josep Lluís Sert; Son Boter, a late 18th century Mallorcan house which the artist used as a second painting and sculpture studio; and the Moneo Building, the Fundació's headquarters, designed by Rafael Moneo and opened in 1992. The first two buildings have been declared Items of Cultural Heritage (BIC according to the Spanish acronym).
On March 7th 1981, Miró and his wife, Pilar Juncosa, donated the artist's studios – the Sert Studio and Son Boter – to the Fundació Miró Mallorca, together with the works of art, documents and objects that were inside them. This generous legacy was made up of paintings, sculptures, drawings, objects and prints, together with a rich collection of documents and part of the contents of his personal library.
Across four unique spaces, enjoy the process of Joan Miró's artistic endeavors during his time in Mallorca. Step inside Sert Studio and the preserved rural house, Son Boter – creative spaces where time has stood still – plus, see the fluid blending of art and architecture at the Moneo Building.
What you will see
Famous Spanish painter Joan Miro was born in Barcelona but spent his later years on the island of Majorca, where the Miró Foundation was established in his adoptive city of Palma. See where the great modern artist lived and had his studio with this ticket to the Miró Mallorca Foundation Museum and exhibition space – Buy Tickets