Aqualand El Arenal
Aqualand – updated 23 January 2023.
Aqualand El Arenal is a water park located in the town of El Arenal on the island of Majorca, Spain. The park features a variety of water rides, including slides, a lazy river, and a wave pool. There are also areas designated for children, as well as a number of restaurants and shops on the premises. Aqualand El Arenal is a popular attraction for visitors to Majorca, particularly during the summer months.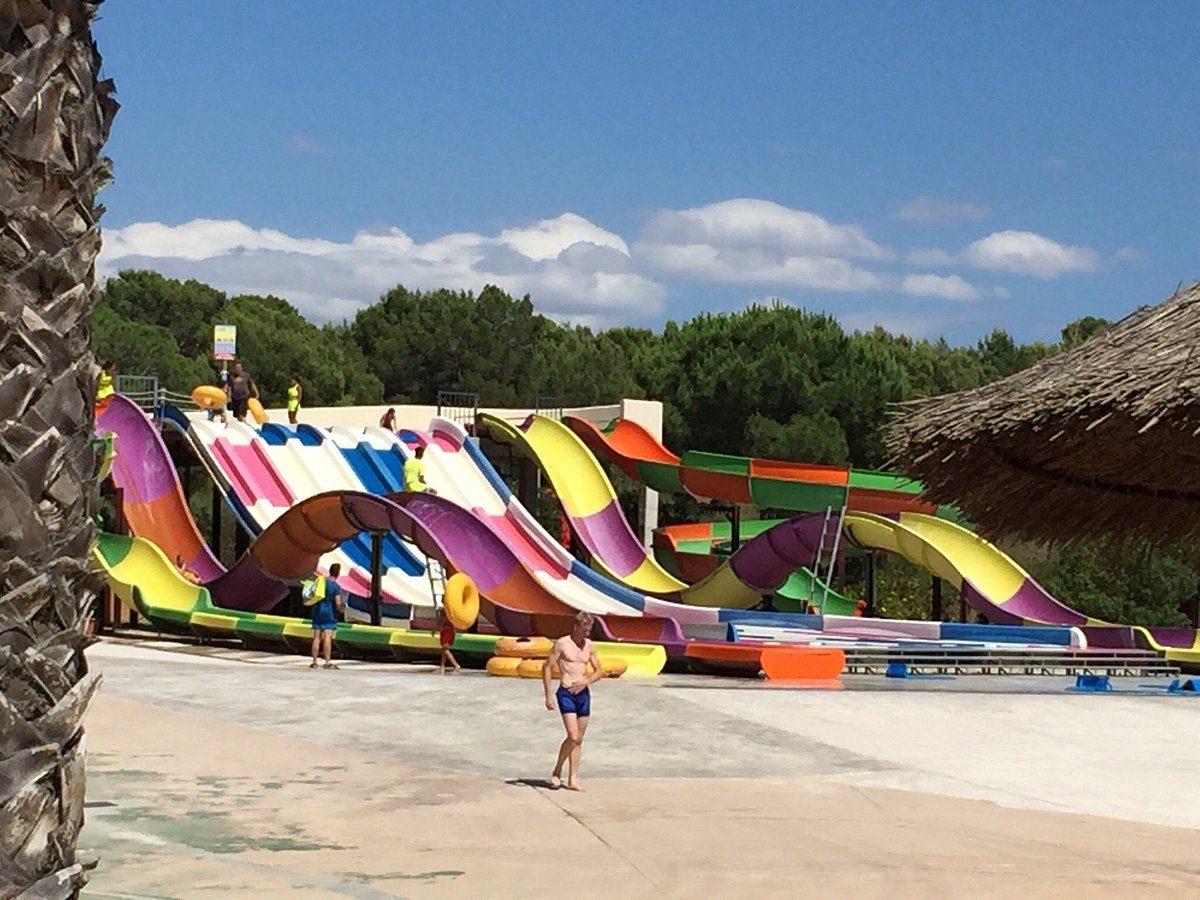 Rides
Aqualand El Arenal features a variety of water rides and attractions that are suitable for visitors of all ages, including water slides, wave pools, lazy rivers, and more. Some of the rides that are typically found at water parks include high-speed slides, tube slides, family raft rides, and interactive play areas for young children.
Congo River
For those just looking for a quiet and relaxing time, there are plenty of areas to sunbathe or swim. Try a float down the lazy Congo River or check out Dragonland for a swim near a giant dragon. Aqualand El Arenal is much prettier than the other water parks in Mallorca with plenty of tree-shaded lawned areas where you can relax, cool down, have an ice-cream and watch the world go by.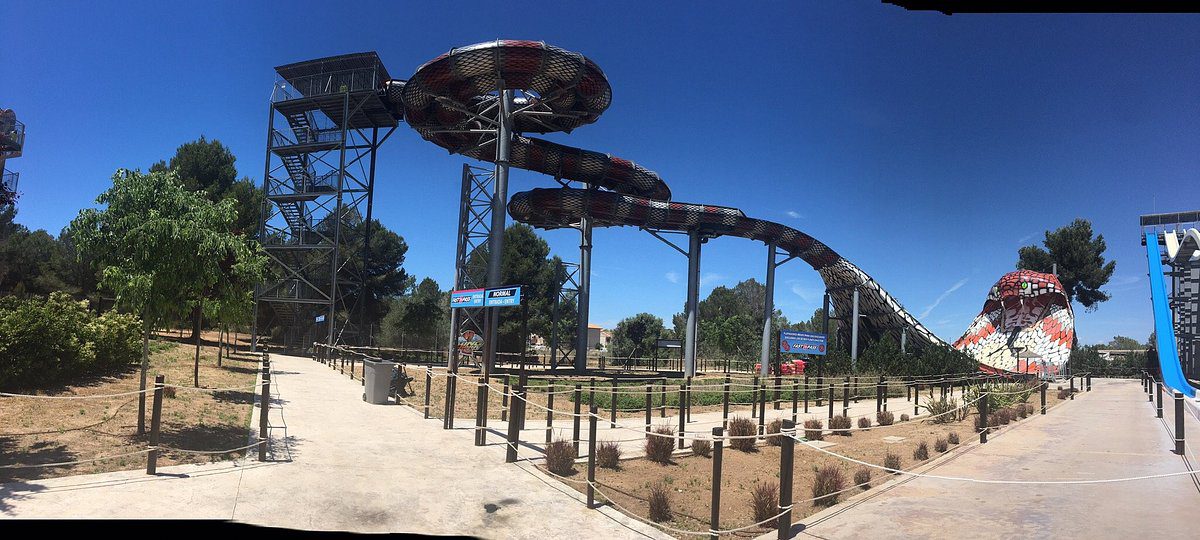 Children's Paradise
Aqualand Arenal is one of the island's largest waterparks and it caters for all ages. Kids can enjoy Children's Paradise or Polynesia, which are fun, colourful and child-friendly pools with waterslides or opt for one of the other four themed areas such as Adventureland and Dragonland.
Tsunami & Anaconda
Adrenaline junkies have a superb choice of rides & slides to keep them happy. Try Tsunami, a 15m high half pipe with two vertigo slides or challenge your friends or family to a race down Anaconda's twists and turns. If those rides don't hit the mark.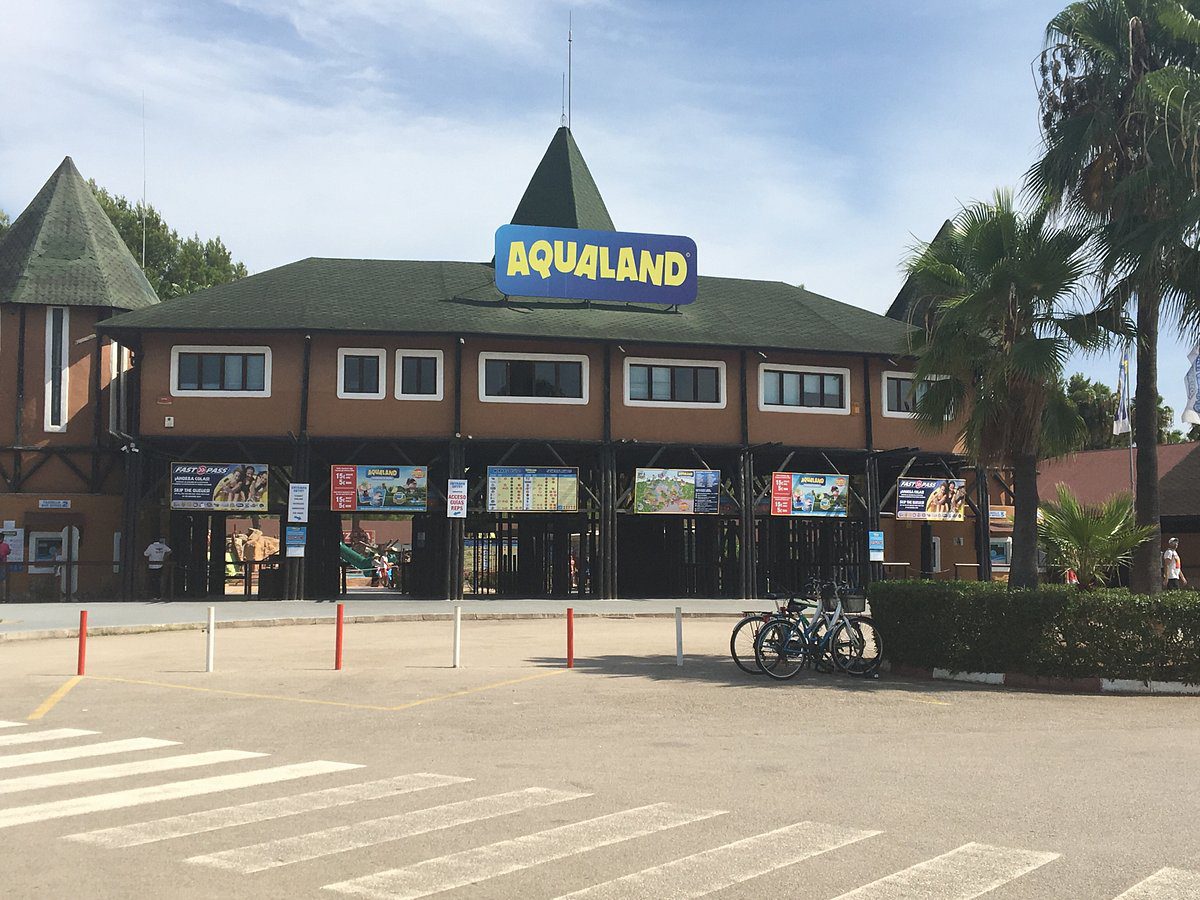 Other rides
King Cobra: A multi-lane water slide that allows visitors to race against each other.

Fórmula Race: A water slide that simulates the experience of driving a race car.

Tornado: A water slide that takes visitors through a series of twists and turns.

Kamikaze: A high-speed water slide that drops visitors into a pool at the bottom.

The Devil's Tail: A water slide that features a steep drop and tight turns.

Banzai: A water slide that features a steep drop and tight turns.

Harikiri & Black Hole: Brand new rides.
Gift shop
After all of the thrills & spills and you're ready for a break, there are few cafes to choose from or you can check out the gift shop for a souvenir or two.
Aqualand El Arenal can be crowded, so we recommend booking e-tickets ahead of time to secure your spot.
See other water parks in Majorca.
Aqualand Waterpark Tickets
What to expect when you buy these tickets
Aqualand Arenal is the biggest water park in Mallorca, with an exciting range of water slides and attractions to delight every member of the family. Take a day trip, with pick-up from your hotel, and relax in the family-friendly ambiance of Aqualand Arenal.
You will be collected from your hotel in the morning and be transported by deluxe air-conditioned coach to the waterpark. Your expert local guide will get you in the mood for the day ahead with information, facts, and tips regarding the slides and attractions that Aqualand Arenal has to offer.
Upon arrival, test your dare on the rapids, discover the Black Hole, or get to grips with the brand-new Harikiri, Banzai, and Kamikaze slides. There is something in store for every member of the family whether it be the wave pool, sun loungers, the café, or one of the many water slides.
For smaller children, there are many specialty areas such as Dragonland and The Polynesia. Aqualand Arenal prides itself on being a family-friendly establishment and is a great place for small children to play safely.