Palma Beach
Palma City Beach – updated 29 September 2022
The closest beach to Palma is Palma City Beach located at Ca'n Pere Antoni, which starts just beyond the cathedral. It is a golden, sandy beach that is very popular with the locals and visitors who are staying in Palma and fancy a quick dip in the sea.
Incredible views
With Palma Cathedral as a backdrop, Palma City Beach has incredible views, it also has a Blue Flag award for cleanliness.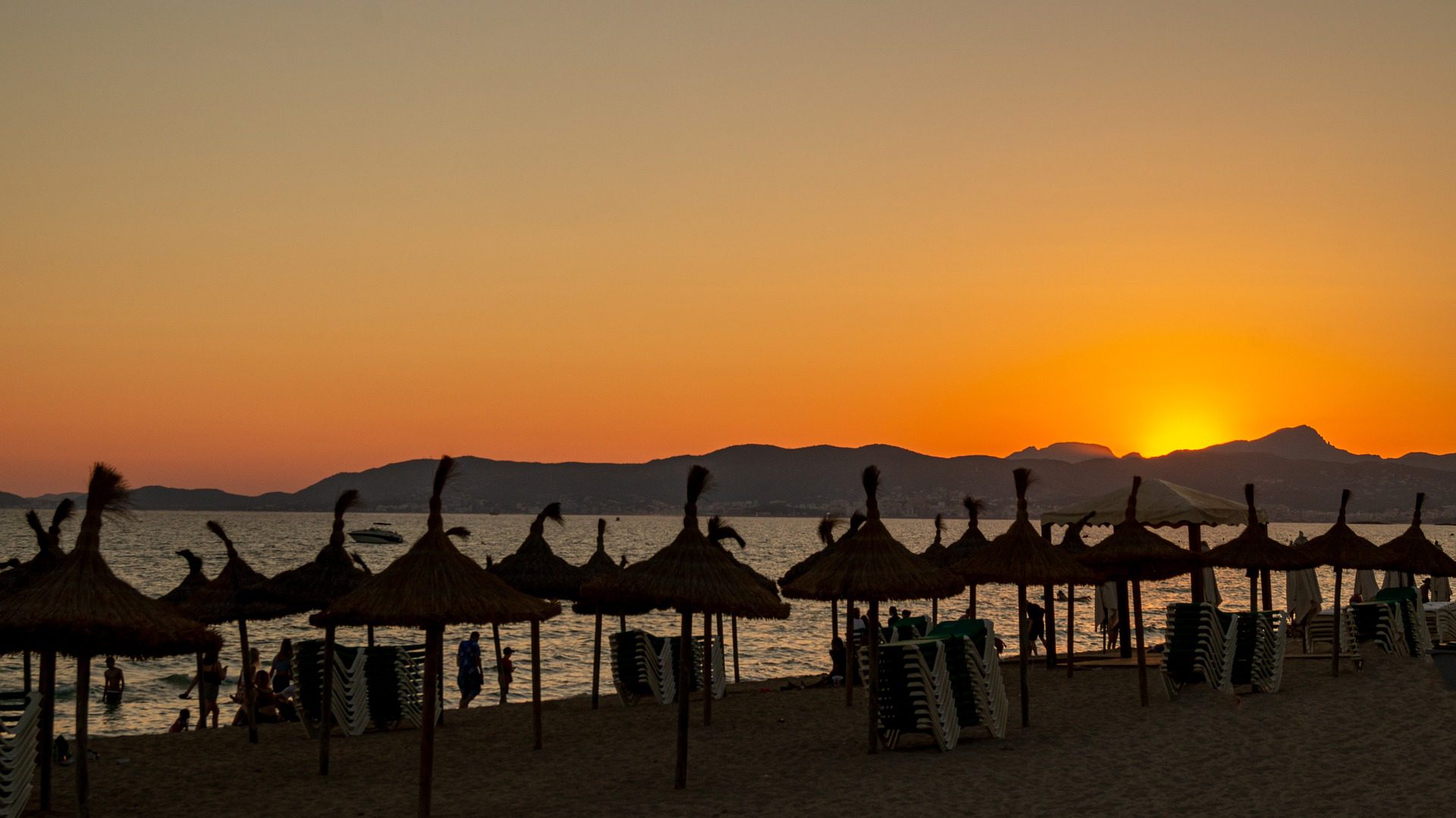 Being located in Palma, the 750m long and 15m wide beach can get very busy during the summer season so the advice is to get there early to claim your piece of sand. If it is too busy, don't worry, there is another beach just 1/2km further along at Portixol.
Beach clubs
You'll find everything that you need there including toilets, showers, lifeguards, sunbeds and parasol hire plus a good selection of bars and restaurants including two beach clubs, which provide top-notch food and entertainment.
Bay of Palma
Being close to the Bay of Palma and the numerous ships and boats that travel these waterways, the water at the beach is not as clean as it is in some of the island's more remote bays; however, it is perfectly OK for swimming
A promenade called Avenida Gabriel Roca and a cycle path run along the length of the beach and there are two small car parks at either end of Ca'n Pere Antoni, which fill up quite quickly.
Palma Cathedral
The vast, beautiful and historic Palma Cathedral ('La Seu' in Catalan) is without question, the major architectural landmark in the capital city. The awesome predominantly Gothic 14th century structure is located in the heart of the city and the sheer scale of the golden sandstone building makes it impossible to miss. Climbing high above the old city walls, the cathedral is the glory of Palma, a magnificent demonstration of the wealth and strength of the island's Christian conquerors, from the sea, it is a superb sight.
Tours & experiences
Packed with beautiful beaches, bays and a shining city skyline, Palma is spectacular seen from the ground – but even better from above. Get a different perspective on Majorca with this exciting parasailing experience. Soar up to 50m above the waves and feel the wind in your hair as you enjoy 10-minutes of incredible views from the air – Book now
Out on the water experiences