Researching your cruise ship and cruise line options from Palma
Palma de Mallorca (Palma) is very popular as a starting point amongst many cruise lines including Costa Cruises, Sea Cloud Cruises & MSC Cruises. Cruises from Palma go to exciting destinations such as:
Rome (via Barcelona, Cannes, Genoa & La Spezia (Cinque Terre)
Naples (via Barcelona, Marseille, Genoa & La Spezia (Cinque Terre)
Genoa (via Barcelona & Marseille
Marseille (via Palermo (Sicily), Rome (Civitavecchia) & Genoa
Sardinia (via Valencia, Marseille, Genoa & Rome (Civitavecchia)
With all cruises ending back in Palma.
The following cruise ships have cruises beginning and ending in Palma:
MSC Seaview, MSC Fantasia, Costa Diadema, MSC Bellissima, Costa Smeralda & Sea Cloud II however you will see many other cruise ships docked in the port because Palma is a popular port of call for cruise lines such as: Norwegian Cruise Line, Regent Seven Seas Cruises, Oceania Cruises, Royal Caribbean International & Holland America Line among others.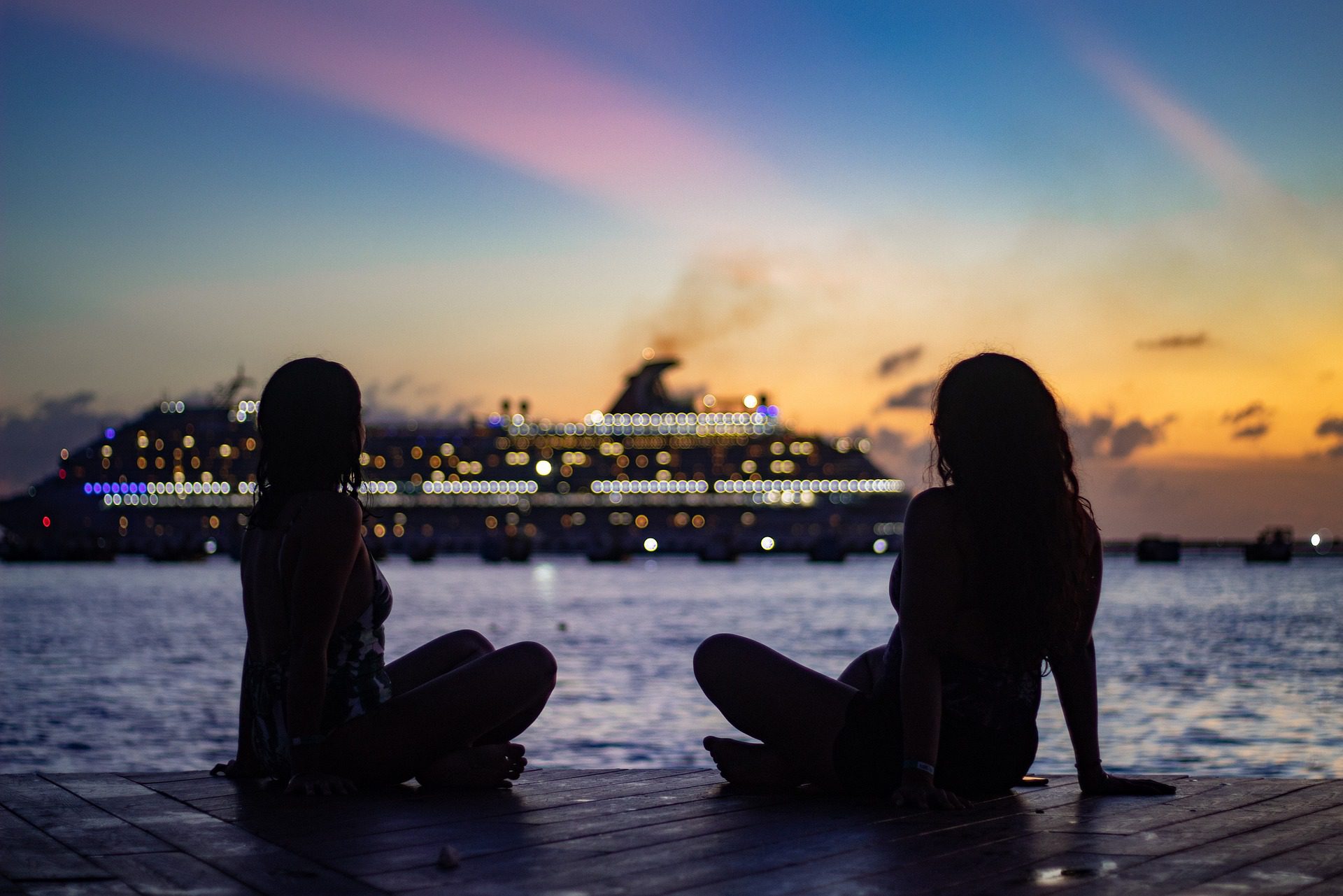 The city of Palma de Mallorca
There are very few places on this planet that can match the charm & beauty of Palma, from the majestic Gothic Cathedral to the medieval streets, churches, aristocratic townhouses & public squares, this city will charm & romance you. Palma has a delightful cross of influences, reflecting its checkered past of African and European control. It is the largest city on Majorca — a big, bustling place, with most of the tourist action in the old part of town.
Mainly due to its turbulent history of invasions, Palma has become a welcoming and mature city and has a genuinely friendly attitude towards international visitors. Edgy districts, traditional taverns, exclusive neighbourhoods & modern art rub shoulders with a very vibrant foodie & shopping scene & all of this located on the beautiful Bay of Palma.
Palma de Mallorca (Majorca) Cruise Port Facilities
The main ferry and cruise terminals are served by the Estacion Maritima, which offers a bank, ATM, toilet facilities and taxi and bus links to the city centre. Yachts and ships moor up in the port, and plenty of bars and restaurants are located in the vicinity. Compared with eateries in the city centre, though, they really aren't very appealing. It's definitely worth the journey into town. A word of caution: If walking from the port to the city centre, be aware of the fast-moving traffic on the busy road between the two.
Good to Know
Some shops and restaurants, particularly those catering for tourists and visitors, remain open all day, but the majority observe a traditional siesta between 2 p.m. and 5 p.m.
If you're staying in Palma for a longer period of time, it may be beneficial to rent a car. Renting a car is not recommended on a short cruise call because roads can be winding, mountainous and slow to negotiate.
Hot Tip
Buy tickets for the City Sightseeing hop-on hop-off bus tour of Palma. It's not expensive and is a great way to see the city with 17 bus stops at remarkable destinations. Hop off at any of the stops along the route and hop back on at your leisure with your 24 or 48-hour ticket.
Cruise Critic
At the Mallorca Insider, we partner with Cruise Critic – The leading authority and market leader for consumer cruise information; no other single resource covers the world of cruising as thoroughly as Cruise Critic. Since its inception in 1995, Cruise Critic has earned the status of being the most influential cruise site and an innovator of consumer cruise news. The site was acquired by Tripadvisor in 2007, and is part of the largest travel community in the world.
With the aim of helping people to find the right cruise, Cruise Critic features more than 650,000 cruise reviews as well as advice and information from the team of cruise experts on everything from choosing a ship to planning your time in port. The site also offers itinerary and pricing information, deals and money-saving tips.
Cruise Critic features reviews of 700 cruise ships, including ocean, river, luxury and expedition vessels, with information from their team of experts, as well as reviews from people who've recently cruised on these ships. The content covers all aspects of a cruise, from cabins and dining options, to onboard ambiance. Cruise Critic also provides an overview of the 120+ cruise lines featured on the site, and almost 500 ports worldwide, to help travellers find the right cruise and itinerary, and plan their trips with confidence.
Flights to Palma
Palma de Mallorca Airport (PMI) is located just 10-15 mins taxi drive away from the cruise terminal. It is the gateway to the wonderful island of Mallorca. It's the place where most people begin and end their holiday. Palma Airport is the third-largest airport in Spain handling almost 30 million passengers every year, dispatching more than 12,000 passengers per hour during busy periods. During peak months this dual-runway airport handles as many movements as Heathrow, the busiest airport in Europe. It is also known as Son Sant Joan Airport.
If you are flying to Mallorca from the UK or Europe, there are plenty of budget airlines to choose from. Many people fly into Barcelona and take the short flight to Palma from there, this provides many more options on dates. Those flying to the island from the USA will find excellent deals using WayAway – a travel aggregator that shares the commission it gets from airlines and travel agencies with users through a cashback program.